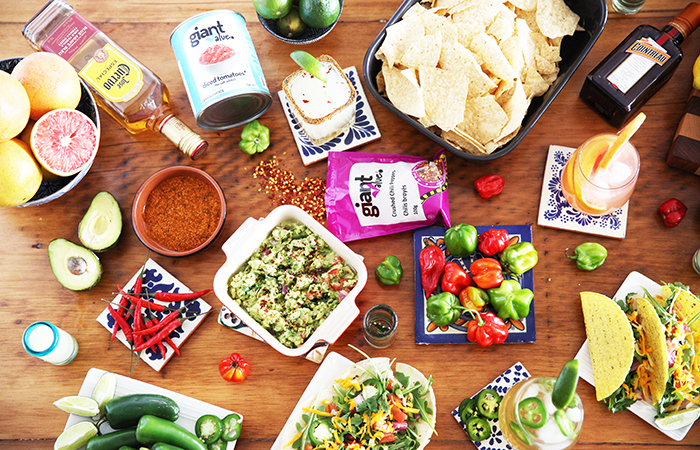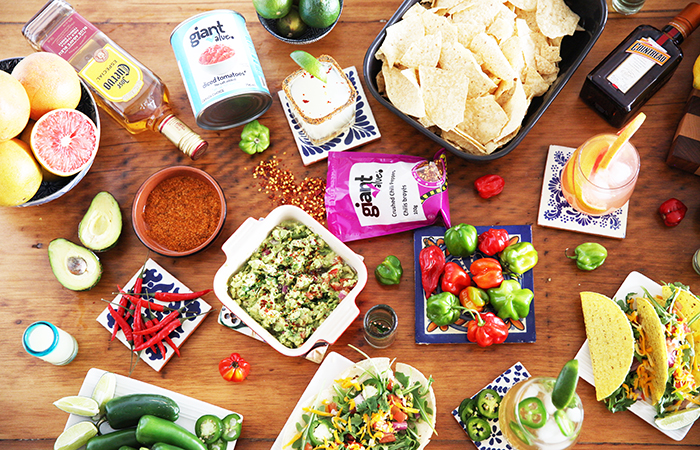 Just because you can't be celebrating Cinco de Mayo in Mexico right now, doesn't mean you can't bring the flavours of Mexico (especially tequila!) to your home! It's a great time to plan out a new trip to Mexico with some virtual inspiration. And of course, turn your home into your own Cinco de Mayo festival. I'm sharing my favourite inspiration from Mexico to celebrate Cinco de Mayo with tips on recipes, drinks (break out the Jose Cuervo!), and more to get you in the spirit. 
Cinco de Mayo Is All About The Drinks
Here are some recipes for a refreshing Paloma, Margarita and a Mexican Mule using simple things and Jose Cuervo from the town of Tequila. 
In a town called Tequila you'll find all the Tequila in the world. Grown from blue agave plants native to that region in Mexico, it's a quaint, working town full of distilleries like the Jose Cuervo distillery. It's also where one of my favourite tequila drinks, the Paloma, was invented. And it's just so refreshing and perfect for Cinco de Mayo.
Travel Cocktails: How to make a Paloma
Grapefruit is in season, so I like to make mine with freshly squeezed grapefruit juice (you can use store bought if needed, or use grapefruit soda)
Add in some club soda if you're not using grapefruit soda
Mix in one shot of good tequila (opt for one light in colour like a repasado Jose Cuervo)
Follow with some simple syrup if you're using fresh grapefruit juice and some fresh slices of grapefruit
Travel Cocktails: How to make a traditional Margarita
In a cocktail shaker filled with ice, add in one shot of tequila, one shot of orange liqueur, lime juice to taste, simple syrup to taste. 
Give it a good shake
Rim a cocktail glass with lime juice and sea salt, pour in the contents from the shaker and top with a lime wedge. 
Travel Cocktails: How to make a Mexican Mule
Pour two shots of tequila, half a shot of lime juice, half a shot of orange liqueur, and half a shot of simple syrup in a mug. Give it a good stir. 
Top with ice and ginger beer before garnishing with cilantro and sliced jalapenos for an extra spicy, Mexican kick. 
Do a Tequila Tasting
A fun way to really get to know the flavours and complexities of tequila is to do a tequila tasting! Line up a few tequilas, ranging from blanco to repesado to anjeo and gold… and see if you can spot the differences.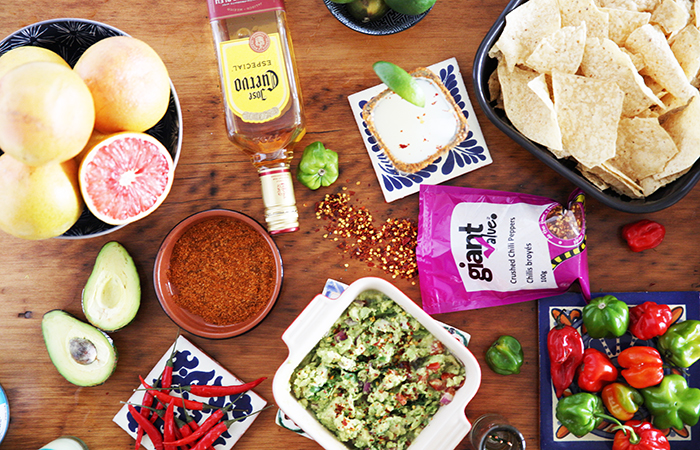 Cinco de Mayo: The food!
The festivities in Mexico are all about the drinks and the food. I actually got all my Cinco de May party fixings from Giant Tiger. It's a one-stop shop for pretty much anything and everything you could need (aside from the booze!). From name brands to their own value brand, it makes it easy to get party prepped in one stop. And there's no better party food than a good taco. And an amazing way to expand your taco knowledge and palette is to take part in Taco Tuesday! Travel Texas is hosting Taco Tuesday every Tuesday on Instagram and Facebook. You can learn how to make all sorts of taco variations from the state's top chefs. 
If you're looking for another fresh and amazing option, try out this ceviche verde recipe from San Antonio chef Johnny Hernandez. It's a mix of simple, fresh ingredients and pretty easy to pull together. And also happens to be perfect to accompany some tacos and chips and salsa. 
Cinco de Mayo: Transport Yourself to Mexico
Virtual tours of Mexico are a great way to transport yourself to the sunny beaches. Los Cabos has a live beach feed, because that needs to be on your TV! They also have great virtual tours/getaways on their Instagram page, called Cabo at Home. Just don't forget to have your Jose Cuervo margarita in hand.
Learn some key phrases
Babble is such a big thing right because people have more time to invest in learning a new language. So, it's great to give it a try and learn a few key phrases in Spanish.