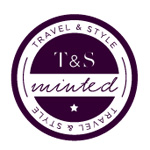 The Vibe: About a 90-minute drive from Toronto, you're in farmland by the time you've reached the 400-acre property that is Ste. Anne's Spa in the tiny community of Grafton, Ontario. Just off the 401, this spa retreat draws in stressed-out travellers in search of pampering and relaxation. Moms and daughters, groups of girlfriends, couples and even families, you'll notice a wide range of guests of all ages. Casual and rustic, this isn't a posh, sterile resort, but a charming country-style escape.
The Facts: There's an impressive history attached to Ste. Anne's, with the main stone house dating back to 1858, built by Samuel Massey, the grandson of an early pioneer couple. The spa opened its doors in 1985 and has expanded over the years to include 7 spa cottages, stables, walking trails and an off-site bakery. The property is incredibly scenic with the rolling countryside visible from all angles of the spa.
The Main Inn features 15 rooms, all with private bathrooms, and many with fireplaces. Staying in this building is the most convenient for spa-goers, with easy access to the facilities. The 7 spa cottages are spread out, allowing more privacy, each with different layouts and design. Some of the spa cottages are walkable, while others are just a tad too far, however you don't have to worry about driving, just call the front desk to arrange a ride to the Main Inn.
The on-site facilities are impressive and are available to guests as soon as they arrive. Inside the Main Inn houses the lockers rooms, available for day and overnight guests. You'll find a hot tub, dry cedar sauna, steam room, private rain showers and hair drying stations, plus plenty of lockers. Co-ed facilities include the Fieldstone Grotto, an outdoor area featuring a hot tub, plunge pool and lap pool, which are open year-round. Located nearby are the Eucalyptus steam room, and one of three relaxation rooms. Other notable on-site facilities include the yoga studio, massage chair room, outdoor pool (open seasonally), and boutique.
For dining, the Main Inn is where all meals are served. Your meals are booked in advance, to ensure everything is scheduled nicely around your treatments, and since everything is included in your price, there's no signing a bill or tipping required. Day guests have lunch and afternoon tea included, while overnight guests also get dinner and breakfast the next day.
Ste. Anne's Spa encourages its guests to use all of the facilities, both in the Inn and outside. There are numerous hiking trails and during the winter they are open for snowshoeing. The property also includes stables, and guests are free to book a time to feed or groom the horses as a therapeutic part of their stay.
The Experience: Although we had Google Maps leading us just in case, the signage en route to Ste. Anne's helped to guide us all the way from the 401. When we finally arrived to the property we were instantly taken by its beauty. The heritage buildings were picture-perfect with a layer of fresh snow blanketing the ground. After snapping a handful of pictures, we made our way to the reception to check-in. We were immediately approached with a warm greeting and got cozy by the fireplace as we filled out forms and given each a bag with a fluffy white robe and itinerary. Next we got a tour of the property to acquaint ourselves with all of the facilities available to us during our stay. With lunch on the itinerary first, we decided to get into standard spa attire – our robes.
Here guests are encouraged to wear their robes during their entire stay (even dinner!), which adds to the laidback vibe. Seated by the window for lunch, we were impressed with the large selection of lunch options. There are definitely light "spa-like" dishes, including a variety of salads, but also heartier selections too like a free range beef burger, BBQ pulled chicken sandwich and lasagna. Their dishes cater to those with food allergies and sensitives with vegetarian, dairy-free, nut-free and gluten-free options. We opted for a lighter meal, choosing the Fall Harvest Salad adding protein for more sustenance, as spa treatments were on the horizon. They offer a large selection of non-alcoholic drinks (the resort is not-licensed but you can bring alcohol), with tea being their specialty. We loved the selection of teas and tried a different one at every meal.
Being all-inclusive, it's easy at mealtime. You just can get up and leave when you're finished – no tipping required (it's built into the cost). While the food does come quickly, we never felt rushed during mealtime, which allowed us to enjoy conversation and eat at a leisurely pace.
We had about 30 minutes to kill before spa treatments, so we headed towards the amazing Eucalyptus steam room we spotted earlier. Also it's a good idea do a steam or hot tub prior to a treatment, as it helps your muscles relax. We each had a different treatment booked – Stephanie in for the Milk & Sesame Stone Wrap ($190 for 90 minutes) and Jennifer in for the Ste. Anne's Signature Facial ($125 for 60 minutes).
Milk & Sesame Stone Wrap
For those of you who have never had a wrap, it's detoxifying and relaxing, but definitely not for anyone, in particular those who are claustrophobic. What I loved about this treatment is like a 3-1 because you get the muscle relaxation from the hot stone massage, exfoliation and hydration from the milk and sesame formula, and detoxifying results from the wrap.
The way this treatment worked is my therapist Penny began by massaging the milk and sesame mixture over my entire body using the hot stones, starting with an arm, then working on a leg, etc until your entire body from the neck down is covered. After the application, she wraps your body in multiple layers essentially cocooning you up with your face being the only part that is exposed. During this time you receive a face, scalp and foot massage which allows the milk and sesame formula to really hydrate your skin. After you're unwrapped, Penny left to let me hop into the shower and rinse everything off. I noticed instantly how smooth my skin was and was so relaxed I thought I was going to tip over. I was super thirsty afterwards and felt I should have hydrated more before the treatment. Overall, I felt it was the best of both worlds – a massage combined with a moisturizing treatment. Definitely one I would get again.
Ste. Anne's Signature Facial
If you're looking to treat your skin right (and get it back to it's normal non-winter glowing self) book the Ste. Anne's Signature Facial to help balance your skin. This customizable facial deals with your skin needs, so you know that you're getting what's most needed for your skin. After starting with a minty fresh foot soak (who doesn't like that?), I got to select the essential oil scent of my choice (a calming lavender is just what I needed for my sensitive skin) and talk to my esthetician about any skin issues I had. From there I had a personalized facial – a deep cleanser, a soft exfoliating treatment from their own Ste. Anne's skincare line (the esthetician used the Gommage exfoliator, which I later picked to take home), followed by a seriously hydrating mask to banish any dry winter skin patches. And in between all that I got totally relaxed thanks to hand, foot and head massages. The results? After my skin felt soft, refreshed and ready to take on the rest of winter!
All of that spa-ing somehow triggers the appetite, and we were glad it was time for afternoon tea. Heading back to the dining room, it's less of a traditional afternoon high tea that's served and instead an à la carte style of menu. We opted for a taste of everything, which included scones, tea sandwiches and cheese (although they forgot to give us any sweets!). For us the highlight was their signature scones with strawberry jam and devon-style cream, which paired perfectly with our afternoon Earl Grey tea.

At this point we hadn't even checked into our room yet, so we decided to spend our downtime before dinner relaxing back at our cottage. Booked into the Eagle's Nest, a spacious room inside the Birdsong cottage, we were impressed with the soaring cathedral ceiling and massive bathroom complete with Jacuzzi tub. Our favourite detail was the electric fireplace which created an instant warmth to the room and the extra deep couches that were super comfy. We decided to kill time in between dinner with a game of Scrabble (we saw a selection of board games in the room). We didn't even realize there wasn't a TV until much later that evening, but clearly it wasn't missed.
Since our cottage was a couple minutes drive from the Main Inn, we called the front desk to get a ride to dinner (that and we had already popped open a bottle of bubbly). A few minutes later we were back in the dining room for more eating. Many of the guests were in their robes, but since we had to go outside, we decided clothing was probably a good idea. We were happy to see the dinner menu had new and different options than lunch, giving a nice variety to guests, particularly if you plan to stay more than one night. We both started with the Butternut Squash and Apple Bisque which was creamy but not too heavy with a lovely hint of curry. For mains we tried the Pan Seared Salmon and Gnocchi, both of which had generous portions. We couldn't resist  dessert and tried the banana cake with ice cream and pineapple upside-down cake.
We were pretty much exhausted (funny how a day relaxing can make you tired), but still managed to squeeze in a couple more games of Scrabble. We found the beds to be firm but comfortable and thanks to the fireplace it was more than warm enough. Surprisingly we hardly used the bathroom, expect to freshen up before bed, as in the morning we were off to yoga and planned to shower in the Main Inn.
We got an early start the next day with a 9 a.m. Intermediate Yoga Class on the itinerary. We snuck in a light breakfast around 8 a.m., selecting the Steel Cut Oats, Veggie Benedict and sharing a Fruit Platter. We were a little disappointed with the crunchy melon on the fruit platter and thought it was strange to get a side of potato with the oats, but otherwise enjoyed the fare — especially the tea.
The yoga class was small, as the Intermediate Class does require participants to have some knowledge and movement ability, although there was certainly a range of skills in the class. Our teacher Jenn had a zen-like energy and the wood-burning fireplace took the coziness to the next level. We would highly suggest booking in a yoga class that suits your current ability.
Sadly it was time to freshen up and leave, but we managed to enjoy more of the facilities before we left, including taking a dip in the outdoor hot tub and warming up again in the Eucalyptus Steam Room. We didn't leave empty handed either, both purchasing some tea to bring home (we both selected the Coconut Breeze flavour).
Overall we were incredibly impressed with the high level of service, the warm and friendly staff and fantastic facilities. They are so committed to providing excellent service that the General Manager offers out his personal phone number if you have any concerns during your stay — a detail we've never seen before and believe it shows just how passionate they are about delivering an exceptional experience. Even if your budget doesn't allow an overnight stay, a day spa is an excellent alternative that will still promise to put you in a Zen-like state. We certainly can't wait to return and would highly recommend this destination spa to anyone who needs to escape the hustle and bustle of city life.
Good to Know: Don't forget to pack reading materials! There aren't magazines lying around the spa, instead you can request a specific genre from the front desk. You also won't find any TV's in the rooms (there are a selection of board games), so plan to bring your own entertainment if you are the antsy type.
Room to Book: For those who can't stand the idea of even a 1-minute car ride for dinner should book themselves into the Main Inn. Otherwise the Bird Song spa cottage is a lovely house just down the road. The Eagle's Nest is one of the largest rooms in the cottage with two oversized couches, a fireplace and 2 beds, ideal for a girlfriend getaway.
Price: $$$
Where to Find:
Ste. Anne's Spa
1009 Massey Road
Grafton, ON Canada
1-800-346-6772, steannes.com