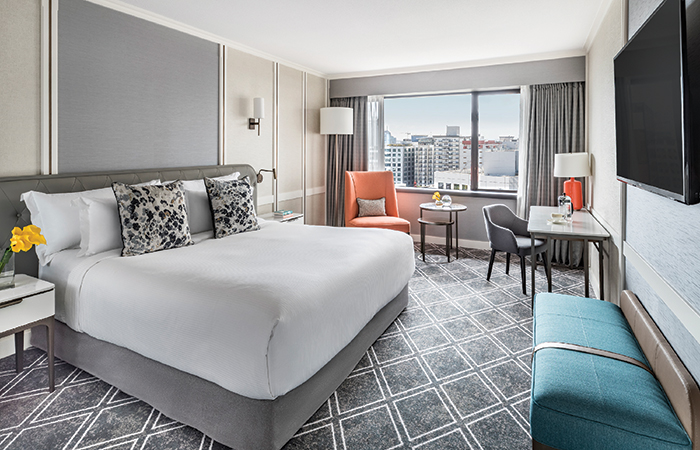 When I learned that Cordis is part of the prestigious Langham international group of hotels, I knew I was in for a treat when I stayed here in Auckland recently. I'd just arrived in New Zealand all the way from Toronto—two flights and around 20 hours of sitting in an airplane—so all I wanted when I checked in at the huge, gorgeous lobby was a comfy nap.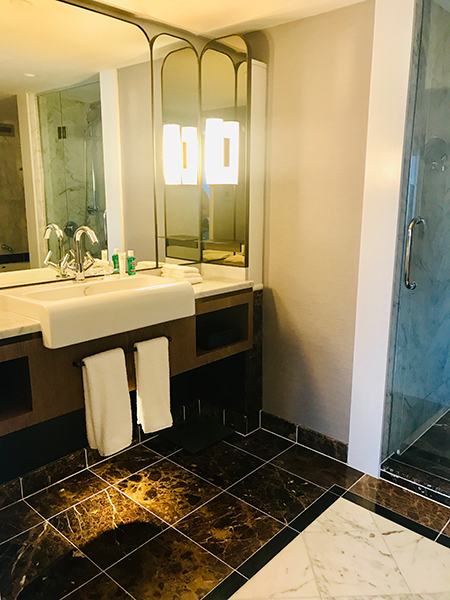 And that bed was the most comfortable thing in the world at that point. But the room itself had me relaxed from the moment I walked in. Fresh-scented, crisp and clean, with refined silver and grey décor, it was a sheer pleasure to be here. After the mandatory nap, the "rain shower" in an equally beautiful bathroom was perfectly awesome. I felt like a million bucks stepping out into the sunny day and heading downhill to explore the city on foot for a few hours, taking in the downtown area on the seafront and the lively Wynyard Quarter nearby, which was hosting a busker's festival and food trucks that day.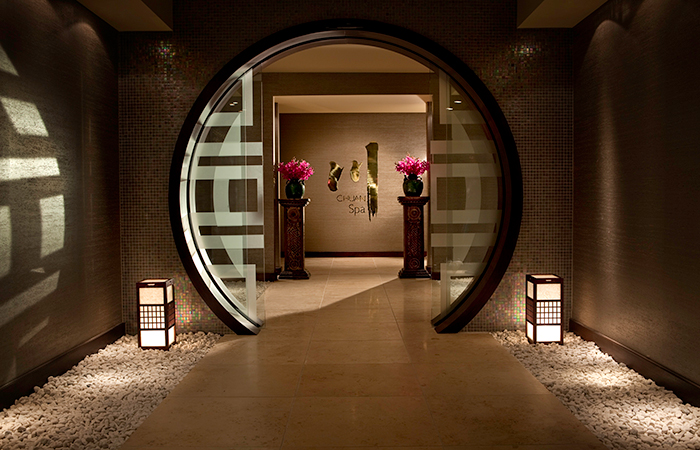 Instead of walking back, I took advantage of the Cordis free shuttle bus for guests that leaves every 30 minutes from downtown. It's only a 15-minute walk back to the 400-room hotel – Cordis is located near Upper Queen Street and colourful Karangahape Road–but it was quite a hot day, and I wanted to check out the hotel's rooftop pool at Chuan Spa. I took my book up to the roof, and spent a luxurious hour poolside.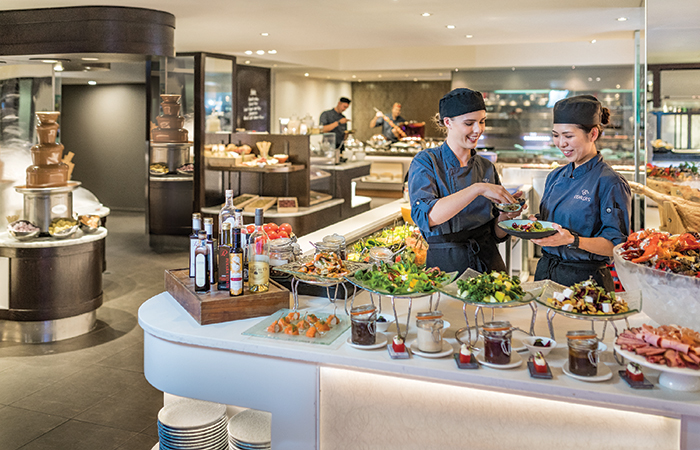 Then, it was time to check out Cordis's renowned Eight restaurant for dinner. This place is huge, and its name comes from the fact that there are eight interactive kitchens, each dedicated to an international cuisine and hosted by an expert chef. Produce is arranged "market style" so guests can browse through each of the kitchens and take whatever they please. I had sushi, some fresh local oysters, a beautiful salad and a little grilled-to-order New Zealand beef tenderloin. Executive chef Volker Marecek is right when he says it's a unique dining experience: "Diners at Eight can expect the dramatic, as their selections are cooked while they wait. A sizzling grill; a burst of flame as the chef fires the wok; sushi rolled fresh as you wait, fresh Naan breads made to order… the vibe here is definitely fun and exciting." And I can add that a glass of lovely New Zealand vino makes it pretty much perfect.
More From Travel & Style
Hotel Review: The Vic, Hong Kong
From Five-Stars to Farms to Paladars: How Cuba's Food Scene is Blossoming
Celebrity chef David Rocco's Passion for Travel
Why Carry-on Your Luggage