Sure you can get an average cup of coffee anywhere, but the best coffee you've ever had? That's harder to find. We narrow down the top coffee shops, cafes and best coffee around the world with a little help from those who truly know a thing or two about travel + coffee + cool places–tour guides from Contiki. So the next time you're in one of these cool cities you know where to get your caffeine fix, and get some of the best coffee around the world.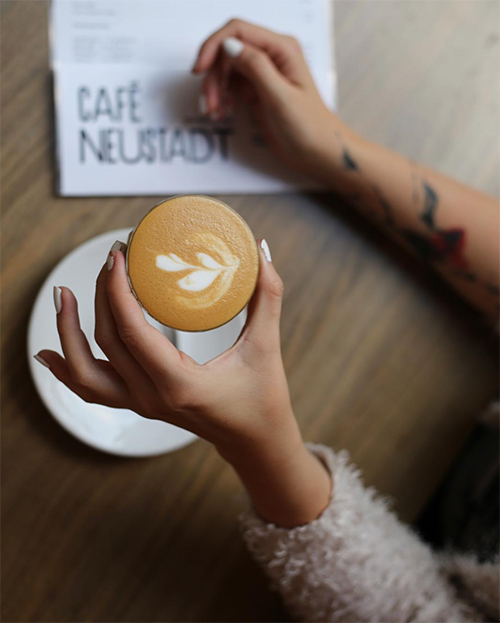 CAFÉ NEUSTADT, PRAGUE
Unanimously great coffee. Hidden location. Great Wi-Fi. Lots of wood finishes with gorgeous pops of turquoise. What more can you ask for in a café? Oh and it happens to be in one the prettiest cities in the world! We're sold.
Karlovo nám. 23/1, Prague; www.cafeneustadt.cz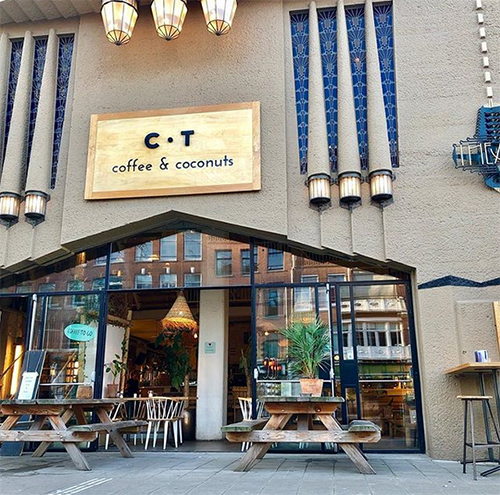 C.T. – COFFEE & COCONUTS, AMSTERDAM
You'll find the tastiest breakfast in Amsterdam here with a cozy, industrial and helluva spacious interior. And of course, the coffee, in any fashion is also a treat.
Ceintuurbaan 282-284, Amsterdam; www.coffeea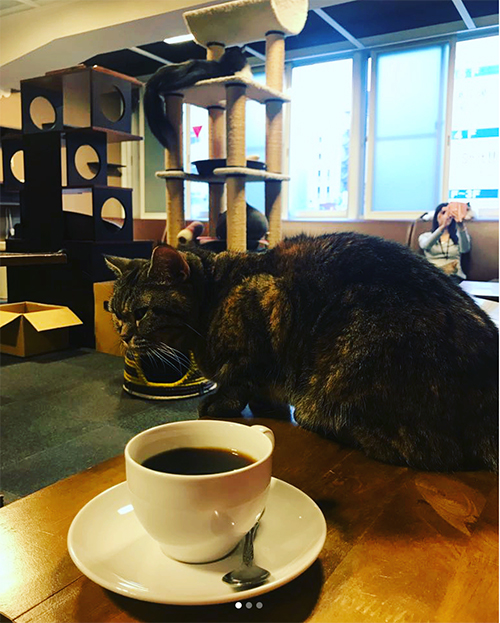 CALICO CAT CAFÉ, TOKYO
Forget the food and coffee, you're here to select the finest cat you'd like to spend time with. Here you'll get to sip coffee with 30 odd cats surrounding you. Creepy? No. Cute? Kind of. Weird? Yes. But that's Japan! This is a truly unique establishment that has caught global phenomenon as other countries begin to open up their own cat cafés. Oh, and crazy cat ladies, we know you're out there.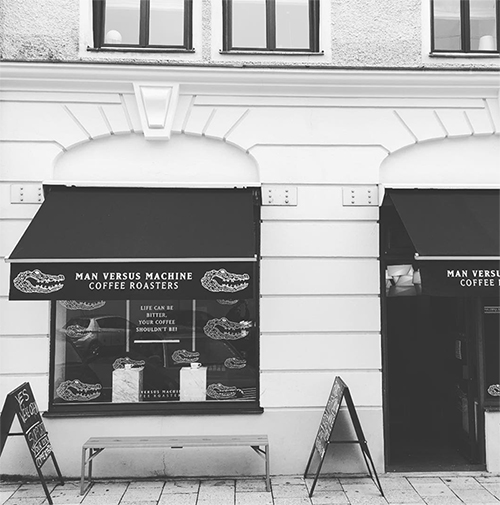 MAN VERSUS MACHINE COFFEE ROASTERS, MUNICH
Not only is this the place to find one of Munich's favourite cups of coffee (and some of the best coffee around the world), but you can actually buy beans to go or even order them online as well (perfect for when you're back home craving that perfect cup). It's a small café with a simple white aesthetic, but what it lacks in space or décor is more than made up for with quality.
Adalbertstraße 10, Munich; www.mvsm.coffee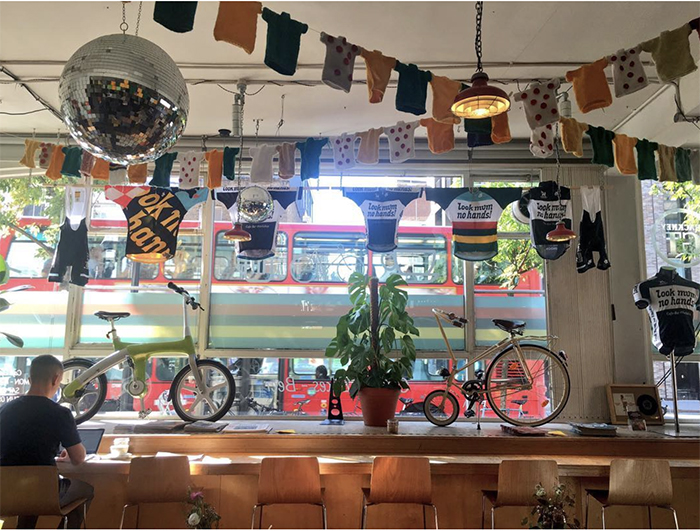 LOOK MUM NO HANDS!, LONDON
Cycling enthusiasts can conveniently get their brunch on while picking up some spare parts, and non-cyclers flock here for the food and coffee, regardless of the cramped and busy interior. It's quirky and usually crowded, but the food makes it all worth it.
49 Old Street, London; www.lookmumnohands.com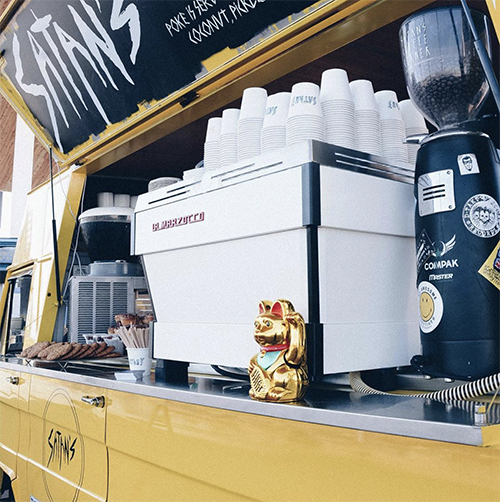 SATAN'S COFFEE CORNER, BARCELONA
Great flat whites and cold brews, but as their menu says, "No decaf, no bullsh*t, no vanilla, no Wi-Fi, no fun for children." It's a bit tricky to find, but so are most things that are worthwhile, right?
Carrer de l'Arc de Sant Ramon del Call, Barcelona; www.satanscoffee.com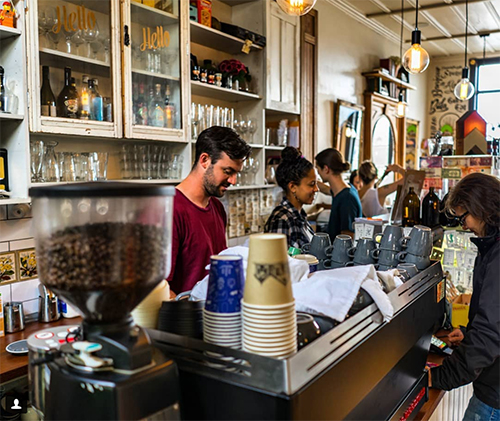 HELLO SUNDAY CAFÉ, CHRISTCHURCH
A post office-turned-church-turned-eatery with outstanding coffee and friendly staff. As if that wasn't good enough, throw in unique and flavour-packed menu items like Japanese crepes with bacon and cabbage, pork belly subs and Turkish bread and eggs and you've got an absolute brunch home run.
6 Elgin Street, Christchurch; www.hellosundaycafe.co.nz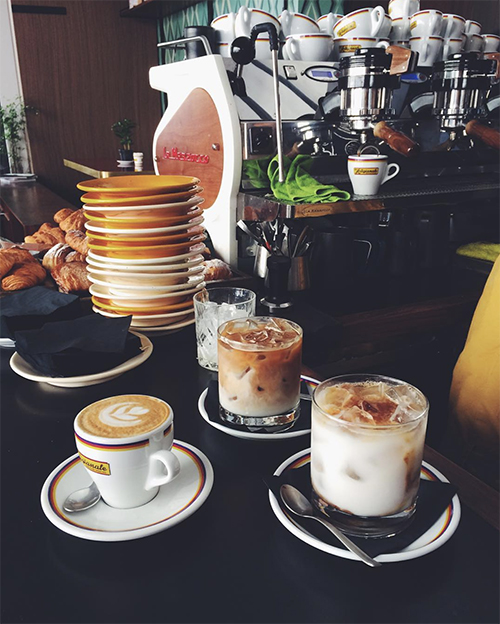 DITTA ARTIGIANALE, FLORENCE
Check this place out for Italian coffee done right, plus a Croque Madame on the side to knock your socks off, too. And did we mention it's a gin bar as well? Two birds and all that…
Via dei Neri, 32/R, Florence; www.dittaartigianale.it/en/catalogo.aspx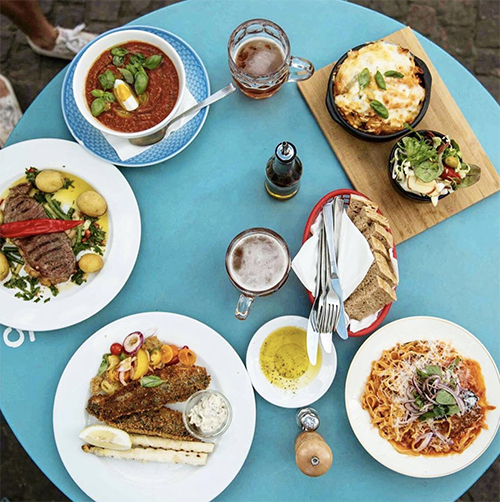 CAFÉ DYREHAVEN, COPENHAGEN
Everything with avocado is a hit, and the cozy pub atmosphere will have you setting up camp with your laptop for the whole afternoon. Not to mention some of the best coffee around the world.
Sønder Boulevard 72, Copenhagen; www.dyrehavenkbh.dk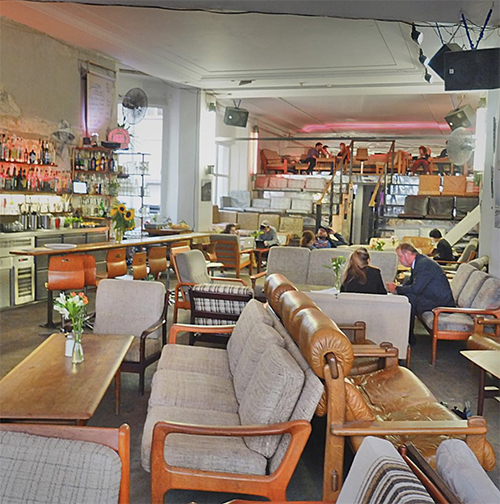 MEIN HAUS AM SEE, BERLIN
This is as vintage as it gets in Berlin and the café is open 24/7, so you can go right from coffees in the afternoon to drinks and live music all night long. They really do know how to party in Berlin!
Brunnenstr 197-198, Berlin; www.mein-haus-am-see.club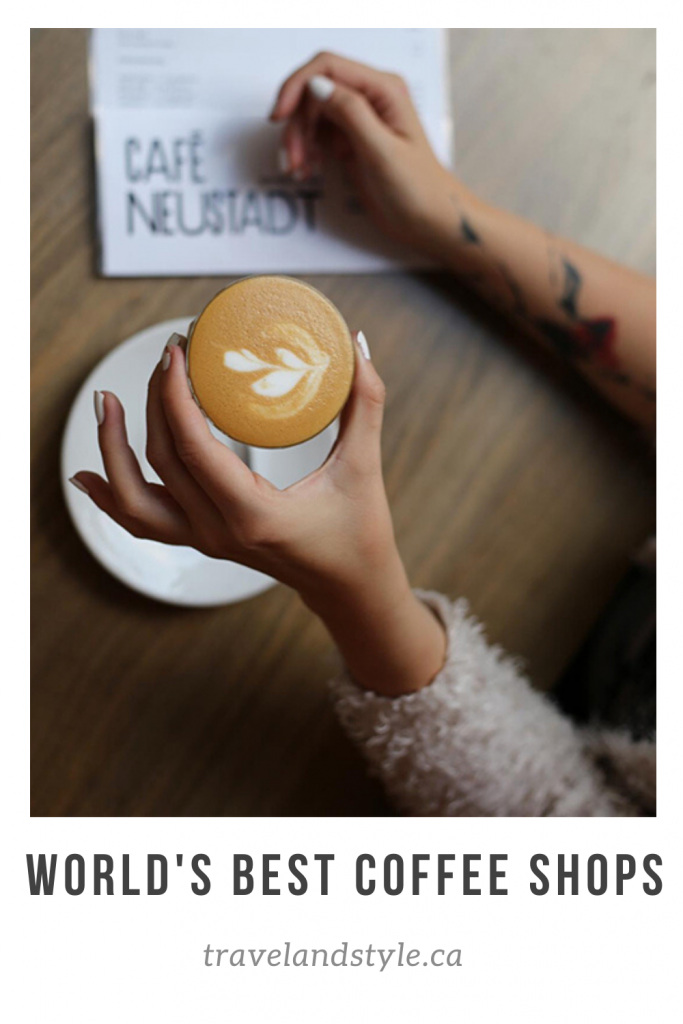 More From Travel & Style:
Toronto's Top Spas
5 of the Best Healthy Cruises
On Plane Etiquette: What You Need to Know