Although we wish we could, we can't always jet off to a far off destination for a weekend. Sigh. But that doesn't mean we can't get our travel fix by staying in our hometown of Toronto. We adore our beautiful city, but what we love the most is the selection of luxe spas that we can beckon on at a moment's notice. And for all those fellow Canadians planning a vacation to the country's largest city, be sure to treat yourself to one of these amazing spas as part of your trip. Here are our top picks for the ultimate spa experience in Toronto.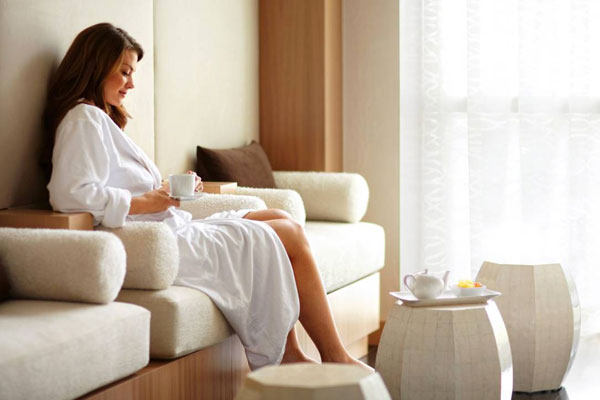 Four Seasons Toronto Spa
When the Four Seasons Toronto closed it's doors for major renovations, it opened up at a new address and with a brand new, luxurious and elegant spa. It is the largest spa space in the city at 30,000 square feet and with 17 treatment rooms, but you would never feel it when you step in. Creams, whites and beige tones make the rooms and public areas cozy, inviting and serene — and the sunlit relaxation pool is the ideal spot for vegging out pre- or post-treatment. One the must try list? The natural advanced firming facial — it plumps, firms, tones and leaves skin glowing with a combination of natural ingredients.
Where to Find:
Four Seasons Toronto Spa
60 Yorkville Avenue, Toronto, ON
416-964-0411, fourseasons.com