Finally we are starting to see some positive travel updates! With the latest news around the CDC saying it is safe for fully vaccinated travelers to travel domestically in America, you  may be wondering when you can travel. Canadians will need to wait a bit longer as more vaccines happen. But there is good news on the canceled flight front. Air Canada released news that they will now be issuing refunds for flights from 2020 that were cancelled. All the details on how to get your money back below. Plus why booking your summer vacation now is a good idea.
Air Canada Updates: How To Get a Refund
Eligible customers who purchased a non-refundable ticket for travel on or after February 1, 2020 but did not fly can now get a refund.
The refund policy covers tickets and Air Canada Vacations packages purchased before April 13, 2021 for flights cancelled either by the airline or by the customer for any reason.
You now have 3 options: A refund, a voucher/credit with no expiry date or equivalent Aeroplan points with an additional 65% bonus.
If you have already accepted a credit or Aeroplan points, you can request it to be changed to a full refund to your original form of payment.
You can request your refund at  www.aircanada.com/refund until June 12, 2021
Air Canada updates future travel cancellations
Air Canada also announced a new policy for all tickets purchased for future travel that will make things easier going forward.
If your flight is cancelled or rescheduled by more than 3 hours, irrespective of the reason, you will also have the option of accepting a refund, a credit voucher or Aeroplan points with a 65% bonus.
Will other airlines follow Air Canada?
I suspect we will see other airlines offering similar refunds in due time. The government said there are other conversations happening with other airlines, so I think we will see similar packages and support coming.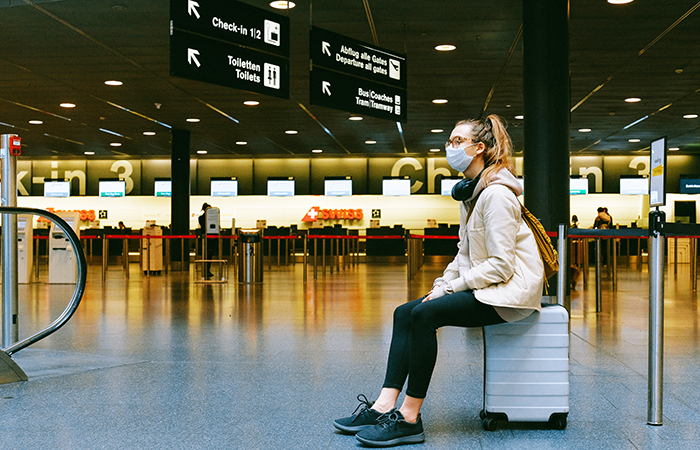 The CDC said fully vaccinated Americans can travel domestically… but what does that mean for Canadians? 
The new information is a light at the end of the tunnel, but it doesn't necessarily pertain to Canadians. We're not quite there yet. Mainly because we are still experiencing a wide spread of different variants, and because a large percent of Canadians have not been vaccinated yet.
But what it does mean is that it's a step in the right direction, indicating that once more people are fully vaccinated (2 weeks after their second dose), and cases/variants drop, we may start to see some of those restrictions lifted in Canada, too.
What can we plan for vacation this summer?
Your safest bets for summer travel are still close to home.
Think provincially as your safest option for a trip–road trips, camping, glamping and other outdoor activities will be key when it comes to still considering safety and social distancing.
Should we be booking RVs or camping now?
Yes! Last year we saw a spike in RV sales and rentals… some had increases of 500%. So if you're dreaming of a big RV experience or an epic road trip, book now.
Secure your camping spots. Parks Canada just opened booking for the season, and you can bet spots will be filling fast.
Another trend to look out for: 
Roadside motels may be not only a very cool option for a stay during your road trip. They are also a very safe option. They often have kitchenettes and separate entrances.  You don't need to wait for elevators, in common areas, so it reduces touch points. And they've upgraded from motel chains to chic, boutique experiences.
Planning now can make you happier + reduce stress
It's true! Studies have shown that planning experiences or trips can make you happy–often happier than the trip itself.
Planning for a close-to-home summer trip, or a future trip that may be international for later in 2021 or 2022, can give you something to look forward to.  Planning now can save you a lot of stress, and you can also budget for those bigger trips more easily if you have more time.
It's also something I call Revenge Travel. We've been cooped up for so long, we want to do a big, all out trip at some point, so start planning for that now!