Travel is back! But that also means crammed planes, busy airports and packed pools and beaches. Make this year your upgrade travel year. Jenn shares how you can easily upgrade your next vacation—from cashing in on points to the latest tech to finally getting that elusive upgrade.
Upgrade Your Travel Tip #1: Take your road trip to the next level with Turo 
We all saw how expensive and complicated renting a car could be last year. So why not make it less stressful–and get to upgrade your road trip too! Turo is a car sharing app, peer-to-peer that lets you select a car that can elevate your road trip. Whether that's more space with an SUV, trying out a luxury car for a romantic trip, or looking to get an electric or hybrid vehicle. I've used this so many times–both here in Ontario for road trips, and also in Europe for a road trip
Upgrade Your Travel Tip #2:  Stay safe for less worries on vacation
Almost everything you do online can put you at risk, whether that's signing up for a travel rewards program, booking your travel, or using public Wi-Fi at the airport and abroad. Fortunately, there's a simple way to stay safer— help protect yourself with TELUS Online Security powered by Norton.
TELUS Online Security is a multi-layered solution that helps protect your online privacy, identity and devices. Available to all Canadians – not just TELUS customers – TELUS Online Security provides 24/7 live customer support, so you can reach them any time. If you fall victim to identity theft, they will pair you with a dedicated restoration specialist to support you every step of the way. Visit telus.com/OnlineSecurity to sign up.
Upgrade Your Travel Tip #3: Upgrade your carry-on experience

So many of us are looking to do carry-on only these days. But there are still some ways to make sure you don't have to gate check that carry-on!
Make sure your carry-on fits within the airline's restrictions (check their website).
Try to board in an earlier zone (either with a premium seat selection, or some airlines allow you to pay for pre-boarding).
Don't skimp on your toiletries! Pick up some mini or travel sized versions of luxury or premium beauty brands and test them out on vacation.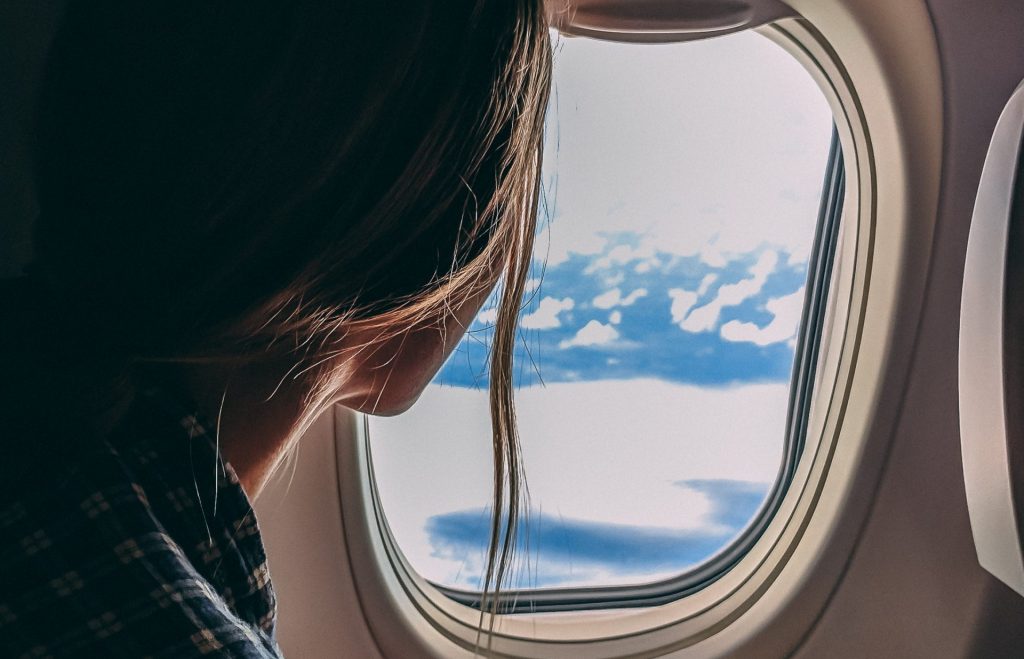 Upgrade Your Travel Tip #4: Check out lounges at the airport

I love using a lounge at the airport because it provides some food and drink options, more space and it just feels a bit more refined! You can always look into airline lounges if you have status, but there are pay lounges too–just book your time online in advance to ensure you have space. It's an easy way to instantly make your trip feel more luxurious.
Upgrade Your Travel Tip #4: Always check your travel rewards and points
They could offer you easy ways to upgrade your flight experience–some offer credits to upgrade your seat selection. Some will allow you to bid on an upgrade. And some even offer airline lounge access!