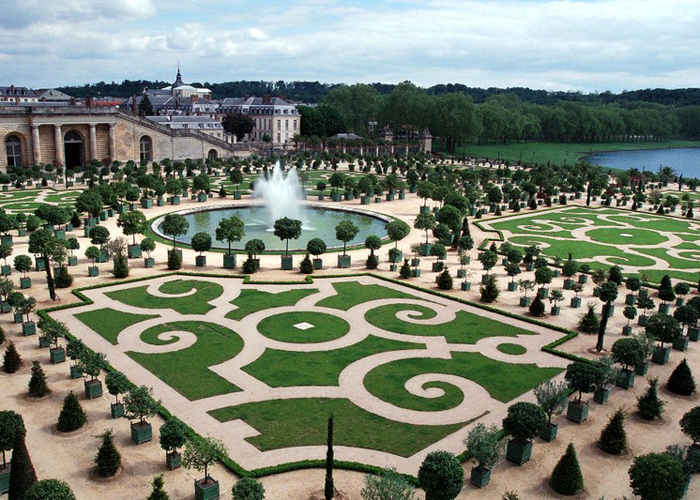 1. Chateau Versailles, France

Channel your inner princess and spend an afternoon getting lost among the flowerbeds and immaculate mazes at Versailles' exquisite royal gardens. Back in 1631, the dazzling palace was a simple hunting lodge built by the French King Louis XIII. But when his son, King Louis XIV took over the thrown he transformed the lodge into an astonishingly lavish palace.  In Louis' opinion his backyard was just as important as his palatial estate so he enlisted the help of Andre Le Notre, one of France's premier landscape architects to help make his dream oasis a reality.
For 40 years, Le Notre helped Versailles blossom. The earth was shifted, canals were constructed and thousands of labourers worked day and night to transform 800 hectares of rugged land into one of the most breathtaking backyards in the history of man.
The result is simply astounding.
The gardens at Versailles are home to more than 200,000 trees, 210,000 flowers, 5.5 kilometres of canals and more than 50 exquisite fountains, each with their own opulent statues and carvings. There are dozens of mazes and walking trails that Louis built specifically for introspective strolls. It's no wonder nearly 3 million visitors flock from all over the world to take in the wonders of Versailles and its gorgeous gardens.
Visit en.chateauversailles.fr for more information.