What does spring break travel mean? Open-toed shoes and pedicured-toes on full display! Which means you need to choose the right footwear for your destination and vacation style (whether spring break means beach nights, or jungle hiking). We round up the perfect selections of sandals for your spring break trip, with a little location inspiration for you, too.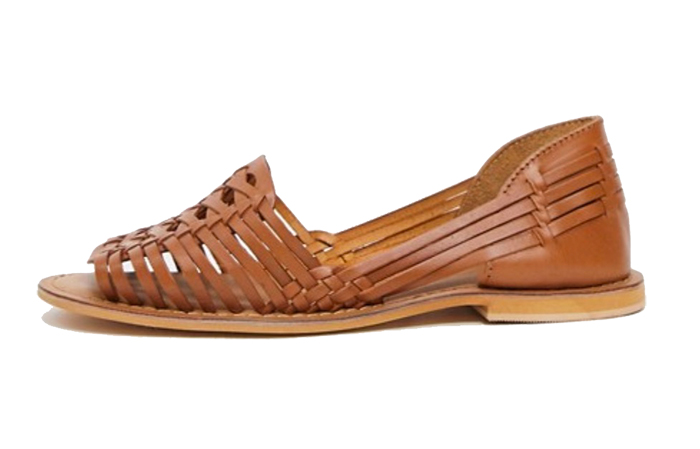 1. Greece: Channel your inner goddess
Wandering the streets of Athens and treading over white cobbled roads during spring break means you need practical sandals first and foremost, and with a rustic feel to make them more stylish. These ASOS sandals have a woven leather detail and no heel and can easily take you from daytime lunches at the taverna to a nighttime walk along a glowing Acropolis. And at this price, Aphrodite might steal them for her closet.
ASOS sandals, $46.49, asos.com.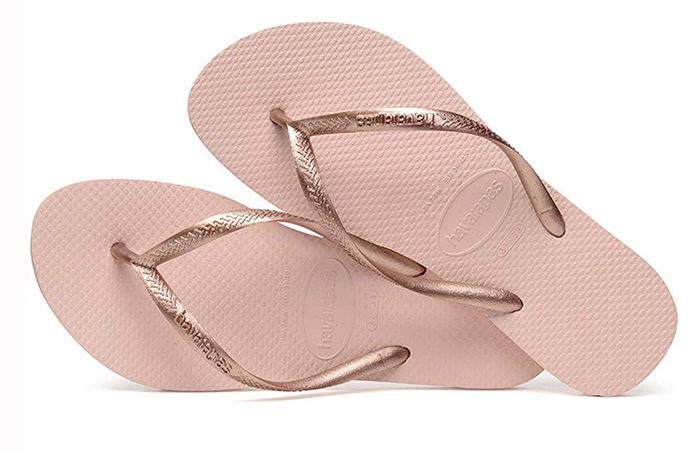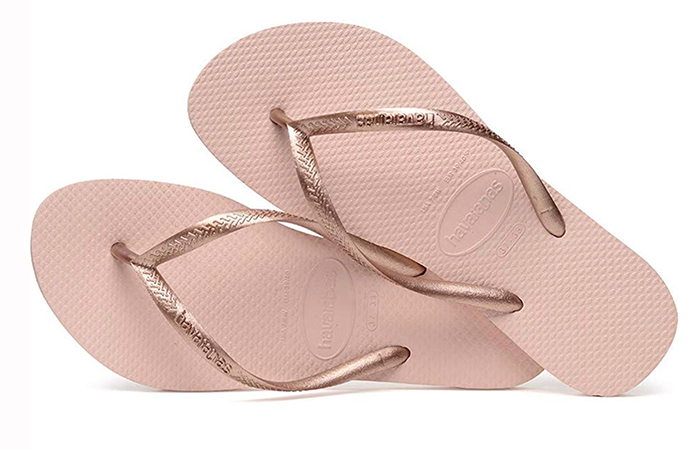 2. Bahamas: Cabana lounging
Flip flops are an absolute must-pack if you're spending spring break at a resort. Going from pool or ocean to lounging under the shade of your private cabana, means stylish, easy flip flops are essential. Havaianas flip flops have been around since 1962 (they invented the flip flop with some inspo from a Japanese design) and have been a tropical staple for a reason: First, they're comfy as heck, second, they're easy to pack (get more of our spring break packing tips here) and thirdly, they come in pretty much any shade under the sun.
Havaianas flip-flops, $31.72, amazon.com.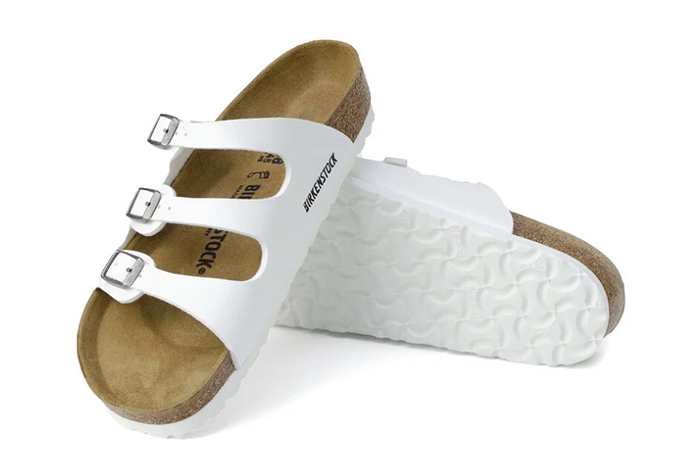 3. Hawaii: Bohemian aesthetic (and comfort!)
Hawaii is home to that surfer lifestyle and with a bohemian feel, which translates into your sandal wardrobe. Think about pairing your Hawaiian shirt or floral-print sundress with classic Birkenstocks. The German-made staple has been making a comeback, and with a slew of designs to now choose from, you won't be short on style. Our current fave is this white, Florida-style pair with three straps.
Birkenstocks, $99.95, birkenstock.com.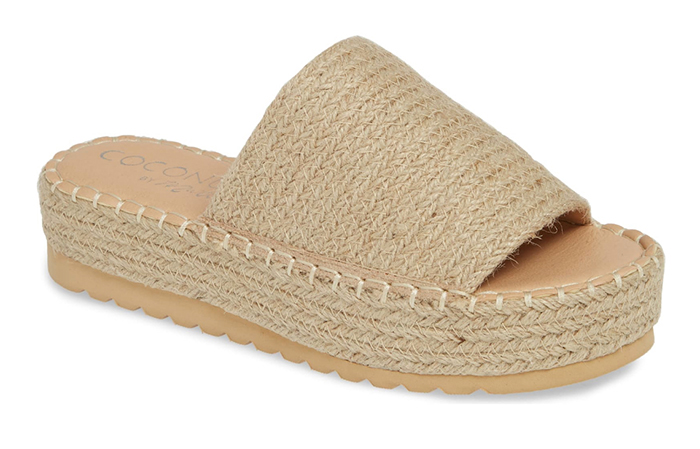 4. St. Thomas: The perfect boat shoe (that isn't a Sperry Topsider)
Enjoy St. Thomas' turquoise waters and sweeping beaches seaside in these neutral espadrille inspired platform slides. We're also loving that these sandals are perfect both on, and off, the boat, giving them a double-duty feel when it comes to packing for spring break.
Del Mar Slide, $49.23, nordstrom.com.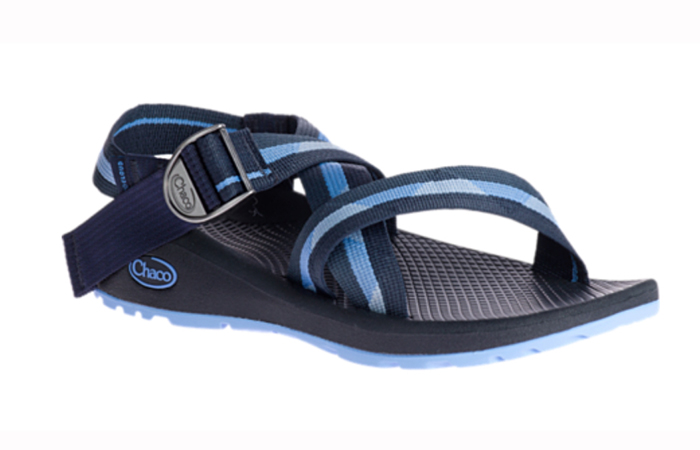 5. Costa Rica: Hassle free zip lining and jungle trekking
If you're idea of spring break is less beach, and more zip lining and jungle trekking, we have the sandals for you. Chacos are the go-to sandal for adventure travel. They are great transitional shoes from land to water and the wrap around the heel means unlike flip flops, these sandals will not fall off your feet in midair.
Mega Z sandals, $79.99, amazon.com.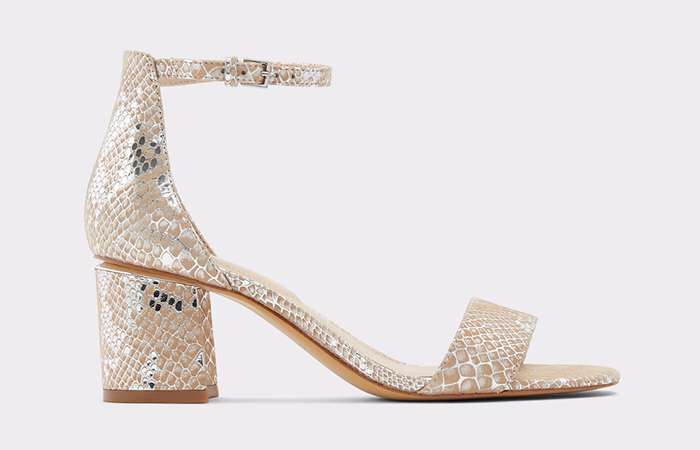 6. Barbados: Nighttime glam
Heading out to a restaurant in Bridgetown means that ideally you have packed a sandal with a heel. A nighttime sandal can be bold, but not at the expense of your feet. The height on these Aldo sandal heels are only 2.25 inches, so you can still wander to some local bars after dinner without sore feet.
Aldo sandals, $85, aldoeshoes.com.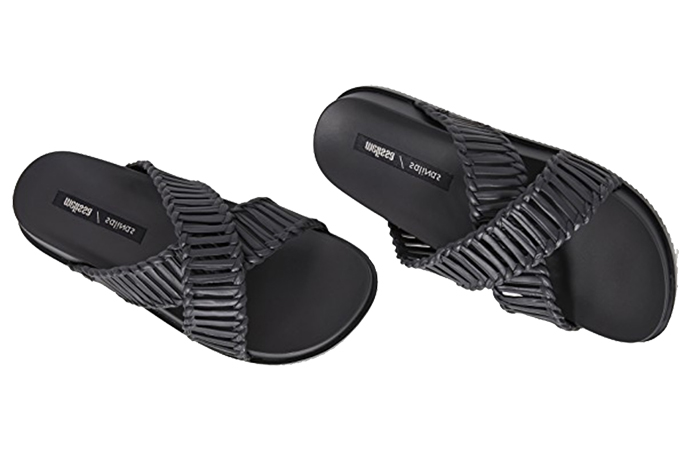 7. Brazil: Jelly sliding on the beach
If beach days on your itinerary for spring break, you're going to want a sandal that is comfy walking in all that sand, maybe even a bit in the surf, and can easily be washed. Because these sandals are PVC slides, they're durable and easy to keep clean after trekking in the sand. We're currently loving with wide straps that we would also totally wear for a quick tour around town, too.
Melissa sandals, $103.99, shopbop.com.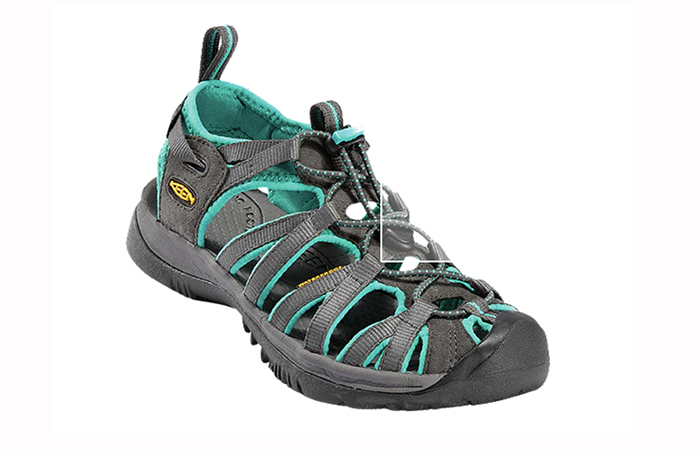 8. Belize: The true adventurer
Keen's sandals are similar to Chacos with a bit more coverage around the toes. If you're exploring the many caves in Belize, you can opt for these sandals and be assured that your toes will be protected from any scraps or injuries. After cave exploring go for a swim knowing that you won't step on coral in bare feet.
Keen's sandals, $81.97, atmosphere.ca.
What sandals do you always pack for your beach or tropical vacation? Share your faves with us on Instagram @travelstylemag and tag us #travelstylemag.