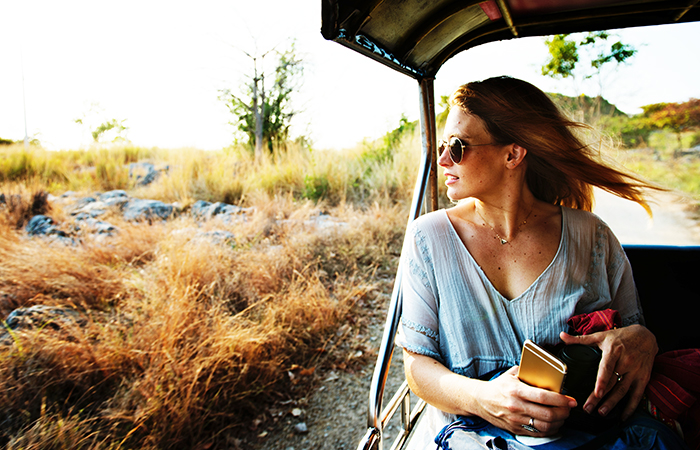 When it comes to travel beauty, there may not be much worse for your skin than recycled airplane air. Drying, low-humidty, recirculated air can not only make your skin feel dry, but also irritated, sensitive and can even cause breakouts.
We enlisted the sound advice of  Kassie Whitteker, Spa Treatment Supervisor at MIRAJ HAMMAM SPA BY CAUDALIE PARIS, for her pro tips on how to take care your skin before, during and after your next vacation.
Skin's biggest travel concerns
"Dehydrated and dull skin.  The airplane has a lower humidity than the skin is used to. That can leave the skin dryer plus when the skin is dry/dehydrated it can create a dull complexion. Also, sun burns… wear your SPF!"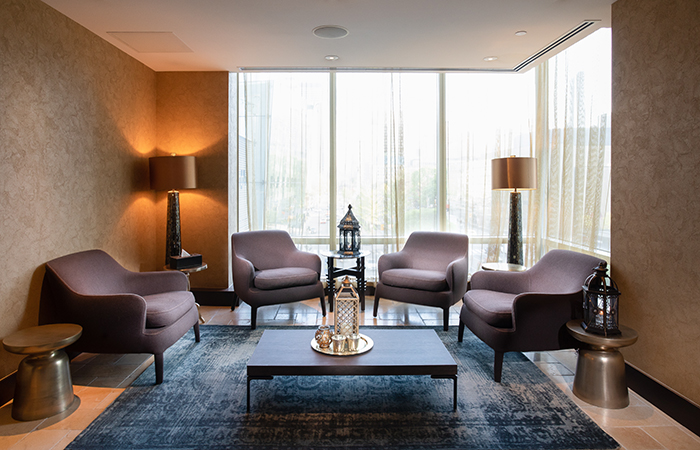 3 travel must-haves for your skin
A hydrating mist to spray on your face while on the airplane, or after the sun. Caudalie's grape water will hydrate your skin by 127%.
A serum rich in hyaluronic acid. Hyaluronic acid binds to water hydrating the skin. Try Caudalie's Vineactiv Glow Activating Serum. It's high in the antioxidant Grape seed polyphenols and hyaluronic acid to protect the skin from any outside aggressors and hydrate the skin from the inside out.
SPF is the most important thing you can do for your skin in the winter or the summer. So no matter where you are travelling this product is always essential to protect your skin from the UV rays.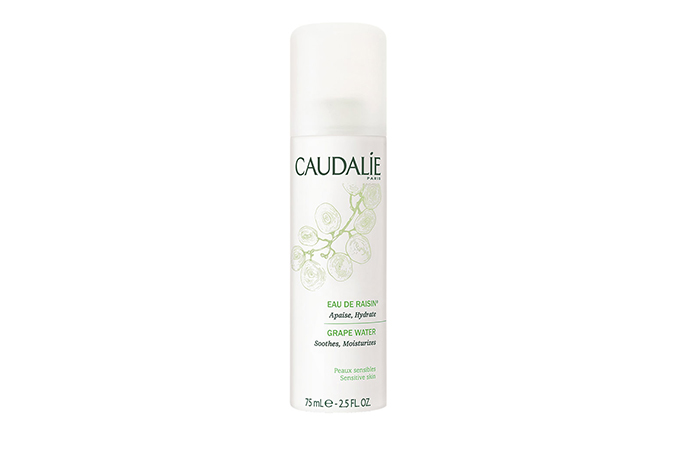 Stock up on this miracle worker
"Caudalie's Moisture Mask is a great way to give your skin an extra boost of hydration. This mask can be used as a sleep mask to wake up with intensely moisturized complexion. This product has something called "Vinolevure" in it which is very special to Caudalie. It is a wine yeast to help strengthen the top layer of the epidermis, soothing and really moisturizing the skin."
Airplane saviors for your skin
"The best travel beauty tip I have for long flights is bring Caudalie's Grape Water and Beauty Elixir for the flight.  The Grape Water will add hydration and the Beauty Elixir will brighten and refresh the skin. Also bring an empty water bottle to the airport to ensure you have water throughout the flight. I am someone who boards the flight with no makeup on. So once I get buckled into my seat I sanitize my hands, spray Grape Water on my skin, then put Caudalie's Moisture Mask on my face/neck.  If I have a layover and have enough time, I will also wash my face before the next flight with a Milk Cleanser to keep my skin fresh. You may not find your soulmate on that flight, but your skin will look great for your first day of vacation!"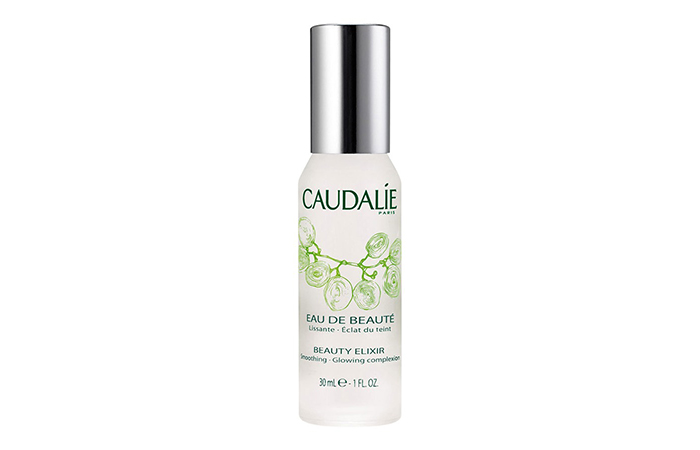 Keep fresh, no matter the conditions
Try not to miss any steps in your skin care routine.
Cleanse morning and night, follow with a hydrating toner, serum, eye cream, moisturizer and SPF
If these steps are being followed daily, then your skin should remain consistent. It normally takes 28 days to see the effectiveness of skin care products. So another great reason to have a skincare regime
There are many things that you can do for your skin that does not involve products. Eat foods rich in antioxidants and omegas, drink a lot of water, limit dairy. Sleep, try lowering stress levels and staying active are all things to keep both your mind, body and skin healthy.