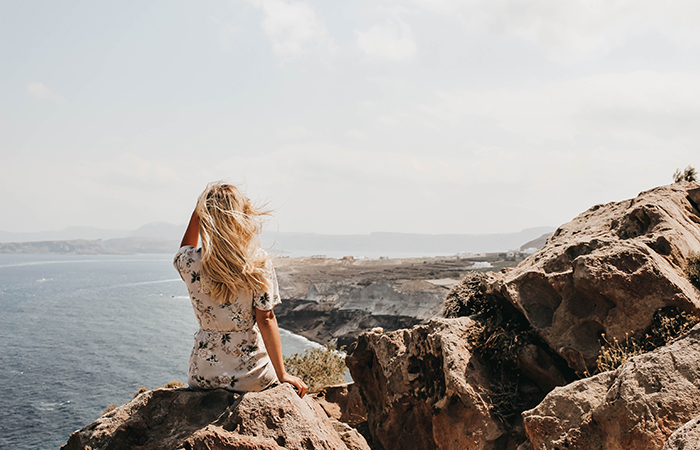 We talk a lot about making our skin perfect and treating it well while jetting from one continent to the next. But you know what else needs a little extra attention? Your HAIR. The same things that cause your skin to freak out while travelling can get your hair in a knot too. Airplane air, humidity, differences in water and environment… all can damage your hair, and make you less likely to be ok with that Instagram shot when your hair can't be extra. We enlisted the expert advice of David D'Amours (Kérastase Paris' new celebrity hair stylist), for his travel hair hacks and tricks of the trade when it comes to perfect vacation hair. Plus a few of our own lessons learned and what to pack while travelling.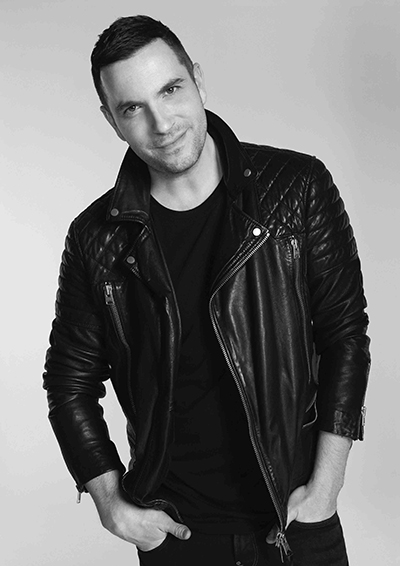 "When I'm travelling I always take with me a thermal heat protector, a hairspray with very good hold, and a mineral spray to transform a simple brushing to a beachy cool look," says D'Amours. "I never forget a good mask to add instant shine to hair." We hear you, David! Seriously, if you're not packing a hair mask, you're missing out on some major love for your hair. Read on to find out…
Travel Hair Hacks: Mini flat iron
Once you master the art of curling your hair with a flat iron, you will never tote around more than just your flat iron ever again. It's multi use to give you straight, waves or curls… and if you can find a mini version you save even more space. It also makes D'Amour's travel hack list below.

Travel Hair Hacks: Dry shampoo
There are SO many travel-sized dry shampoo options out there from cheap and friendly to more luxe options like a dry shampoo mousse. It's a great way to look fresh when you land after a long flight and can help you extend a blowout, curls or whatever style you have going on for an extra day or two.

Travel Hair Hacks: Work a braid
Braids for the win! For so many reasons when it comes to travel hair hacks. One, if you're without a blowdryer or a curling iron/flat iron, putting some braids in damp hair, or hair sprayed with a bit of product, can give you instant texture and waves. And secondly, braids are a great way to hide second day hair.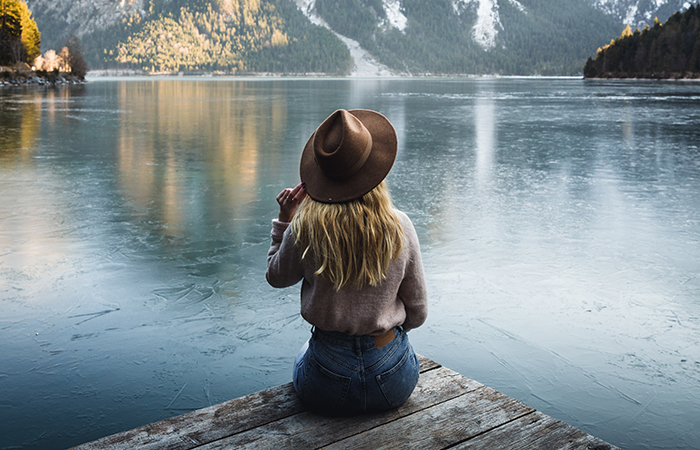 Travel Hair Hacks: Deep conditioning packs or hair masks
We love this travel hack. We always pack in one or two deep conditioning hair masks in my carry-on (depending on how long we are way for). Hair can get very dry with water and environmental changes. These handy little packs give a huge shot of conditioning moisture, and you can usually get 2-3 uses out of each packet (it really depends on how long your hair is). Then you don't have any bottles to bring back home with you.

Travel Hair Hacks: Day to night without the damage
"A very quick way to switch from a natural day look, to a chic look for an evening, is to switch parts from middle to side and add a touch of serum to the ends to enhance shine and the natural movement," explains D'Amours. "Definitely switching from a blowout to a high ponytail or quick messy topknot with earrings or a fabulous one side ear-cuff can take a look to the next level."

Travel Hair Hacks: Make a product cocktail
If you usually use more than one product in your hair (i.e. various leave-ins) mix them up into one little travel-friendly bottle to reduce the amount of packaging you bring with you. You also get to save on styling time.

Travel Hair Hacks: Silk scarves
Scarves can be used in so many ways… headbands, to tie your hair back, topping off a top knot, and even to wrap your head in to protect your hair while you sleep. It's one of the best multi-use accessories you can travel with! The key is to look for silk… it will keep your locks soft and tangle-free.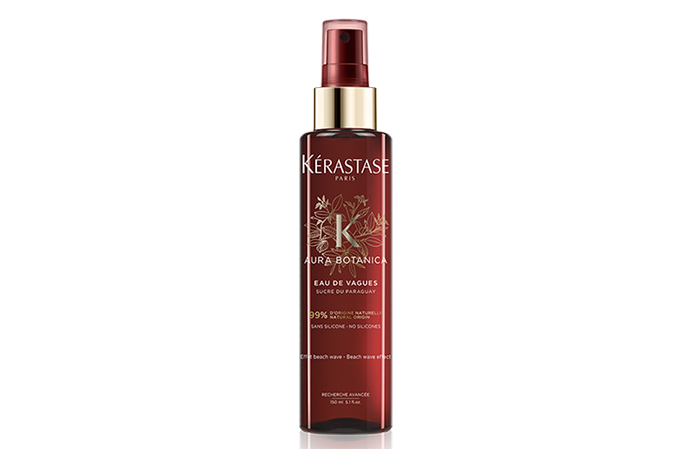 Travel Hair Hacks: Beach spray
When in doubt about what to do with our hair, we always go for a beach spray. Even if your hair feels or looks "dirty" beach spray helps give it texture, volume and look like you effortlessly just came from the beach. Our current fave is Kérastase Paris Eau de Vagues. It's a sugar beach spray, so it's not as crunchy or damaging to your hair as salt is (key if you're a blonde). "What I love about the new "Eau de Vagues" from Kérastase Paris is that this mineral spray does not make hair sticky or feel like crunchy at all! It provides a very good hold with lots of volume, especially when used with a hairdryer!" It also smells so fresh!

Travel Hair Hacks: Mini everything
Whenever you see a mini version of your fave products, swipe it up. Sephora's mini aisle has so many travel-friendly options for shampoos, conditioners, masks, sprays and more. If you don't see a mini of your fave, make sure you dispense it into a small travel container (we love these ones from MUJI because they are easy to squeeze out every last drop) to save space and reduce waste.

David D'Amour's Best Travel Hair Hacks:
Always bring a hat to protect your hair from the sun.
Use a bamboo toothbrush with hairspray for quickly fix fly aways.
Never forget your flat iron to curl or straighten your hair.
Use dry a shampoo to refresh and brushing and give you instant volume.
Always bring with you travel size for shampoo, conditioner and hairspray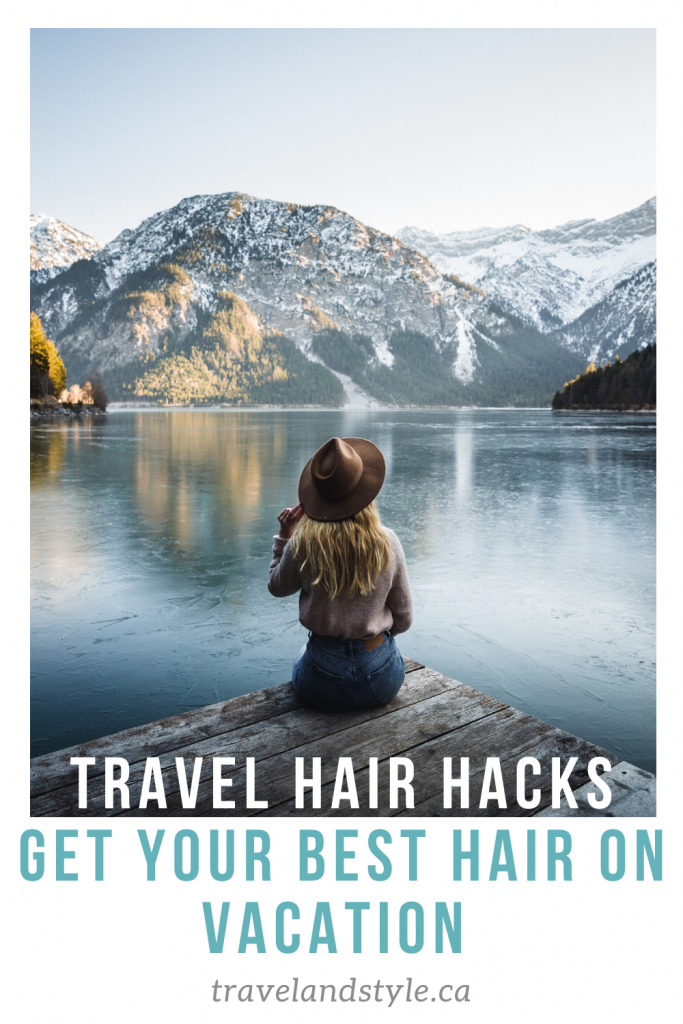 More From Travel & Style:
8 Extreme Weather Beauty Essentials
Everything You Need to Look Fresh on a Plane
How to Get Your Best Skin While Travelling