CONTACT
BOOK JENNIFER WEATHERHEAD HARRINGTON FOR A TV APPEARANCE, A SPEAKING ENGAGEMENT OR FOR PARTNERSHIPS
To book Jennifer Weatherhead Harrington for a TV appearance or a speaking engagement, please email the following:
Canada: melaniedulos@gmail.com
Curated and co-founded by Jennifer Weatherhead Harrington, Travel & Style is a premier travel and style resource for smart and stylish women who love to travel. Covering everything from travel trends, news and destinations to travel-friendly beauty and fashion, we're your one-stop shop for trip planning — be it a week-long vacation, girlfriend getaway, honeymoon or spa retreat. From cheap and cheerful fashion finds to dreamy luxury resorts, Travel & Style  covers the aspirational to the attainable.
GET TO KNOW JENNIFER WEATHERHEAD HARRINGTON
Catch her if you can! Jennifer Weatherhead Harrington is an on-air travel expert racking up air miles around the world for the past 12 years–even during a pandemic!
Along the way Jennifer has been chronicling her adventures and with her time-saving, stress-free tips for making travel as easy as possible. A fixture on TV and radio, Jennifer has appeared on Marilyn Denis, CTV, FOX, ABC, CW and CGTN. She fills the public in on travel deals, trends, news and always gives inspiration for their next getaway. She also explores travel trends and shares inspiration in The Globe & Mail, Refinery29, TinyAtlasQuarterly, Unearth Women, FLARE, and more.
TRAVEL EXPERT ON TELEVISION
When Jennifer started her journalism career at ELLE Canada, she had her nose deep in the fashion and beauty world. Interviewing designers, makeup artists and models meant luxury travel. Jetting off to Italy for behind-the-scenes tours of the Gucci leather factory, strolling through Oscar de la Renta's Connecticut rose garden, and attending fashion weeks. But beyond the fashion, Jennifer was completely in love with exploring new destinations. Sourcing local favourites, hidden gems, and places you don't find in every guide book is her passion. So, she left her career in magazines to focus on travel, launching Travel & Style. Fast forward to today and she's appeared on more than 25 TV stations on a regular basis.
JENNIFER WEATHERHEAD HARRINGTON OFFERING PANDEMIC AND POST-PANDEMIC TRAVEL TIPS
A natural on camera, Jennifer's warm and friendly approachability gets people excited to travel. There's always a way to make travel happen, even during a pandemic! Jennifer has shifted from constantly packing her carry-on to helping people plan their perfect pandemic getaways for now or in the future. She shares relatable need-to-know tips on how to book hotels during a pandemic, what insurance you need, new flight regulations and more. Big or small, near or far, Jennifer wants you to explore something new to you. For Jennifer, travel and vacations should be a joy, not a chore. Her tips are centered around taking the stress out of travel. And finding the perfect vacation spots for anyone at anytime.
JENNIFER WEATHERHEAD HARRINGTON: TRAVEL ADVICE FROM A TRAVEL PRO
Since then, she's hiked Huayna Picchu twice, slept under the stars in the Wadi Rum Desert in Jordan, and dived with great white sharks in South Africa. She's spent afternoons in fashion designer's backyards, and has likely eaten her weight in Portuguese custard tarts. Jennifer has travelled to 73 countries (and counting!) and typically (in non-pandemic travel times!) travels more than 20,000 miles a year. She's one of those people who loves airports and airplanes (it's the absolute BEST place for people watching). And has mastered the art of getting through security with just a carry-on in a breeze.
BOOK JENNIFER FOR A TV APPEARANCE, A SPEAKING ENGAGEMENT OR FOR PARTNERSHIPS
To book Jennifer for a TV appearance or a speaking engagement, please email the following:
Canada: melaniedulos@gmail.com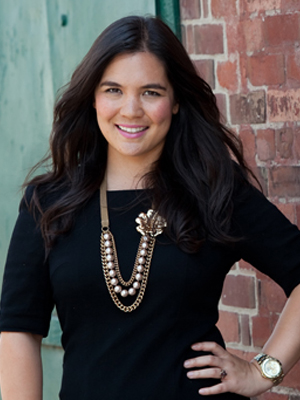 CO-FOUNDER: STEPHANIE GRAY
Stephanie Gray graduated from Ryerson University with a Bachelor of Journalism. For three years Stephanie was the online editor at Weddingbells Magazine and has also written for publications including Canadian Living, CHIC Magazine by Germain, ElleCanada.com, Metro, Anokhi and Elevate. She's also worked as a Web Merchandiser for The Shopping Channel. Her personal and professional travels have taken her to such destinations as Argentina, Turks & Caicos, Norway, Switzerland and Hawaii. Stephanie no longer contributes to Travel & Style, but is completing her first novel.