Wellness travel may be temporarily on hold, but as travel bans lift, we will likely be seeking a healthy escape. Wellness can take many forms: from Ayurvedic treatments to beach yoga classes to power smoothies and meditation.
Whatever form wellness may take, the goal is to lower stress and maximum pleasure and relaxation. We round up some wellness resorts where you can recharge and disconnect.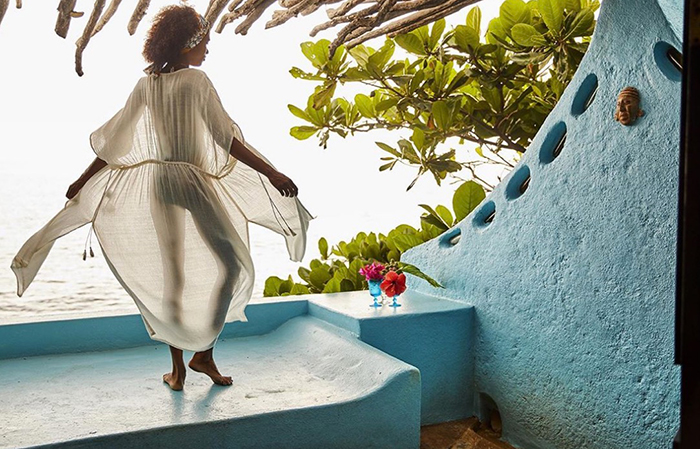 This funky boutique hotel on the southwest coast of Jamaica does more than offer a quiet retreat from the more touristed areas of the island. It is also a spiritual oasis for those seeking yoga, meditation and healing massages en plein air. 
Located about 2.5 hours from Montego Bay, Jakes Hotel is in an area separated by the Santa Cruz mountains, and on a beach devoid of all-inclusive resorts.  Here you can enjoy a massage or "body buff" at its Driftwood Spa, or take daily yoga classes in its open-air studio above the spa, where warrior poses and other asanas are performed with a clear view of the Caribbean Sea. Alternatively you can join a more intensive yoga retreat, with yoga practiced in several beachside studios. Some retreats also combine yoga with fitness. Everything from hiking to mountain biking, swimming and athletic offerings at the nearby sports park.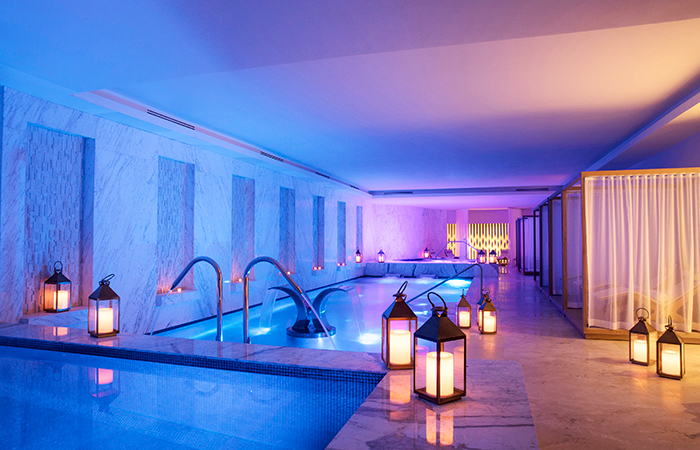 This luxury all-inclusive adult-only resort is located midway between San Jose del Cabo and Cabo San Lucas on the southern tip of Mexico's Baja Peninsula, where high-end resorts are an integral part of the landscape.
At Le Blanc, part of the all-inclusive offerings includes a daily schedule of fitness classes that begin with an 8:00 a.m. yoga or stretch class and includes everything from pool volleyball to Pilates to cross-training and "aqua spinning," or spinning in a pool!
Then to wind down, you can head to the spa, where spa attendants solicitously guide you through their complimentary hydrotherapy circuit. They'll apply cucumber slices to your eyes in the sauna, offer face and hair masks for the steam room, and be on hand with a wash cloth of ice for a more chilly time in the cold room. 
Of course, spa treatments are also readily available. And with nine couples' suites, the emphasis is on the romantic partner experience.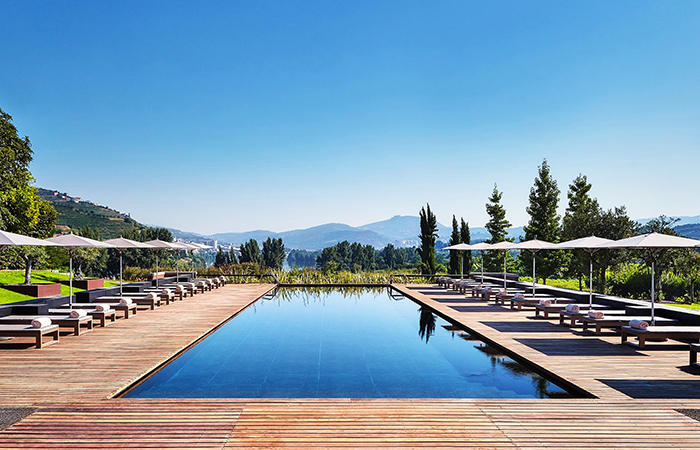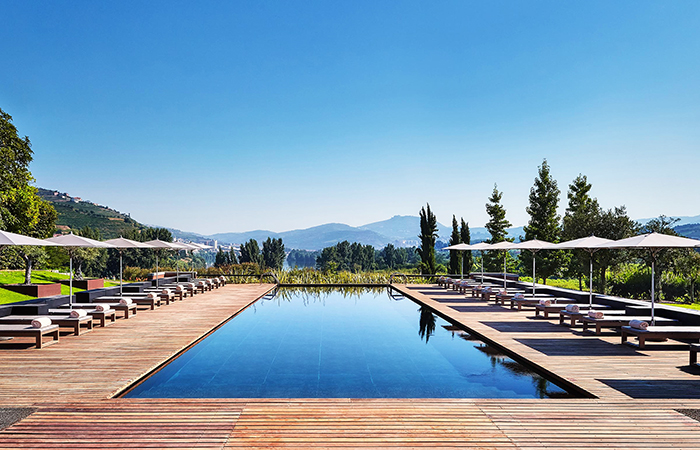 It's not difficult to figure out why this hotel has been listed among the top 10 wellness retreats in the world. Even the setting is healing. Here you will stay in a tastefully renovated 19th-century manor house amidst rolling hills overlooking the Douro Valley. As part of the experience, you can choose from several different three- to 10-night wellness programs. You can focus on fitness; choose other programs that emphasize yoga, meditation and detoxifying cleansing rituals. Or opt for their program designed to improve sleep and relaxation, which includes yoga, personal training and a holistic and Indian head massage. 
Their spa is also pretty dreamy, with 10 treatment rooms, a heated indoor pool, outdoor yoga deck and gym. Dining at Six Senses is also part of the wellness experience. The focus is on using local ingredients, which includes drawing produce from an organic vegetable and herb garden on site.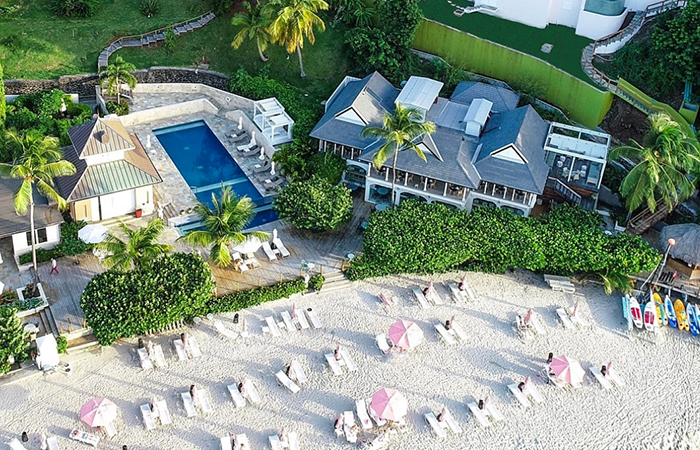 BodyHoliday is a luxury five-star all-inclusive resort in St. Lucia that first opened in 1988, so it has a lot of experience discerning what guests are looking for. The resort is based around four key pillars: relaxation, "restorative beauty," exercise and diet. Within those pillars, really anything is possible.  Guests are encouraged to design their own experience, which can be as active or as low key as they wish. 
BodyHoliday's impressive wellness centre is reminiscent of Granada's Alhambra, and includes a "Pavitra," or Ayurvedic temple, a Skin Clinic, yoga studio, dance studio, fitness centre and spa treatment rooms. Of the latter, each guest gets a daily 50-minute spa treatment as part of their all-inclusive package. 
Although this resort is not inexpensive, all aspects of the experience here is top notch. From their rooms (with its "pillow menu") to its spa offerings and expansive choice of activities, classes and sports.