There's something so sophisticated (and perhaps a bit indulgent) about treating yourself to afternoon tea. The classic British tradition is one of our favourite ways to spend an afternoon in a new city, but when we can't get to London, New York or Paris for high tea, we find great ways to escape right here in Toronto. Here are some of our favourite afternoon tea spots — whether you live in Toronto or are just visiting, a quiet afternoon of tea will always hit the spot.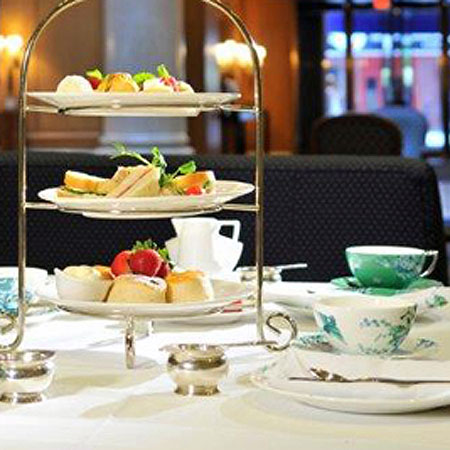 The King Edward Hotel
One of Toronto's most famed downtown hotels, the King Eddy also serves up some of the best afternoon tea in the city. If classic and traditional is what you're after, the King Eddy is the perfect spot to spend an afternoon sipping on fine Earl Grey (try the special hotel blend), or any of their other 20 tea selections, and nibble on decadent scones topped with Devonshire cream, pastries, fresh berries and cream, and of course, delicate finger sandwiches like lobster and shrimp brioche, and smoked salmon and cucumber with cream. Tea is served Friday through Sunday from 2:30 p.m to 5 p.m.
Where to Find:
The King Edward Hotel
37 King St. East, Toronto
416-863-9700, omnihotels.com
Price: Starting at $42 for the King's Tea.