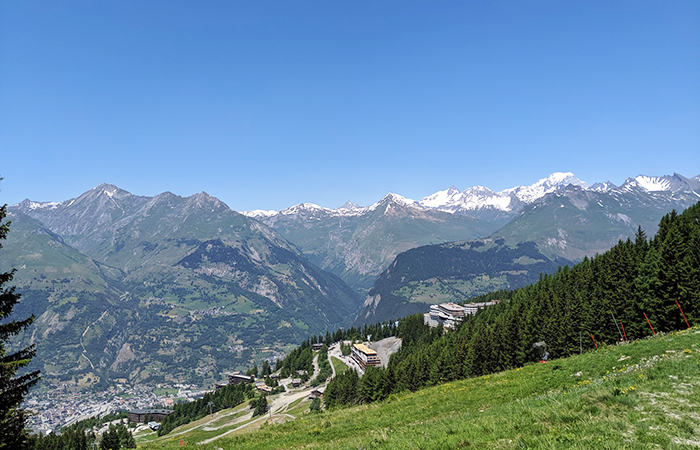 As an aspiring ski bunny, the Alps has been on my travel bucket list for several years. But in the off-season? It simply hadn't crossed my mind. But as I discovered on a trip to the Auvergne-Rhône-Alpes this summer, the French Alps has so much to offer in non-snowy conditions, which the French from nearby cities have long been taking advantage of—and we all need to get in on this action.

How to get there:
For a stay at Club Med Les Arcs Panorama, located at the Arcs 1600 ski resort, fly into Geneva airport and stop first for a couple of days in the nearby charming alpine town of Annecy. With its pretty lake, you can easily while away your time here paddleboarding or catamaraning the crystal clear waters, leisurely biking along its perimetre and nibbling on croissants in the cobblestone streets of the Vielle Ville as you peruse the farmer's market.

From Annecy, it's about a 90-minute drive to Les Arcs Panorama, which overlooks the town of Bourg-Saint-Maurice. Pro tip: If you tend to get carsick, take your Gravol in advance as the winding roads up to the property may make you feel woozy. Focus looking off into the distance (that always helps in these situations) although chances are you'll naturally be drawn to gawking at the incredible mountain vistas surrounding you.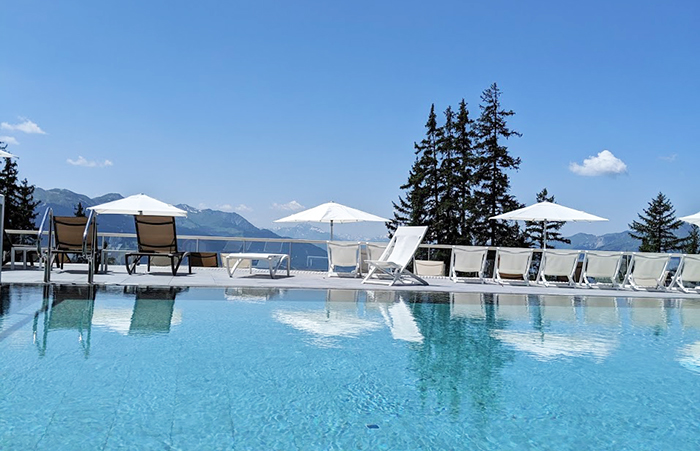 This section of the Alps in Southeast France borders Switzerland and Italy so you'll hear lots of boasting from locals about where each mountain actually lies (Mont-Blanc? It sits on the France-Italy border and also reaches into Switzerland!), and you'll have plenty of opportunity to drink up those views from Les Arcs Panorama. Step out onto your balcony from your suite and those peaks will greet you, not to mention the jaw-dropping views from the terrace that wraps around the outside of the main restaurant. Inside, the decor the takes inspiration from the outside, with elements from nature (such as deer sculptures and natural wood finishes) incorporated into the modern and cheerful design.

What to pack:
Fill your suitcase with swimsuits, athletic gear and chic pieces from resort collections. Most of your days at Les Arcs will be filled with either lounging by the pool or in the jacuzzi or out on mountain adventures so a few bathers plus plenty of fitness gear is a must. Bring a pair of hiking shoes and sweat-wicking workout apparel, including a few layering pieces (you may appreciate long sleeves for paragliding through the cooler temps at high altitude, for example). For your evening attire, before your trip, check the Club Med app for each night's theme and pick your outfits accordingly: one evening might call for blue, and another black and white, for example. (Note: the themes are certainly not a rule, so rock that colourful kaftan if that's what you're feeling!)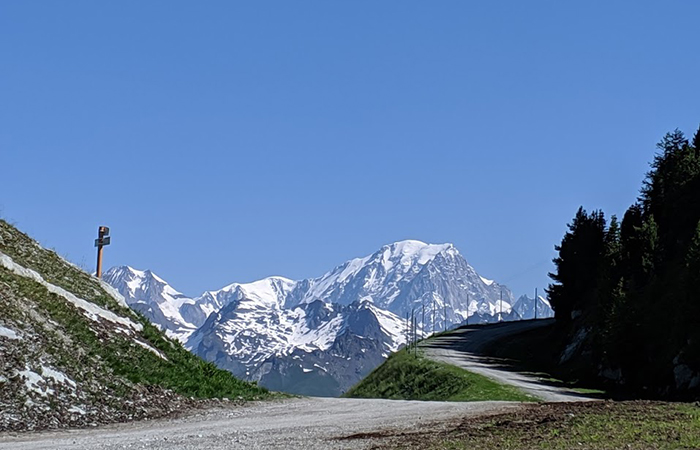 What to eat and drink:
Cheese, local seafood such as shrimp and oysters from Marennes, and regional dishes. This is not a trip you want to be counting calories on (although with the variety of fresh options at the buffet, you certainly could go with a lean diet if that's your M.O.). Look for the French ovens at the buffet, where they are often filled local faves such as tartiflette, a carb-lovers dream of a potato, bacon and cheese casserole. Be grateful for your tolerance to lactose (or be sure to pack some Lactaid) because the region's cheese is abundant and especially delicious; fill your plate with Beaufort and Tomme Gris cheese, and at dinner at the 1790 Gourmet Lounge, opt for the satisfyingly gooey fondue.

As for cocktails, French rosé is a perfect light and lovely sip, although there are tempting cocktail specials such as French 75s to choose from each night. From the everyday cocktail menu, we were partial to the Hugo Spritz, an elegant drink made with elderflower syrup, prosecco, mint and soda water. (Tip: if you'd like to bring a beverage down to the pool, order your drink in a plastic tumbler.)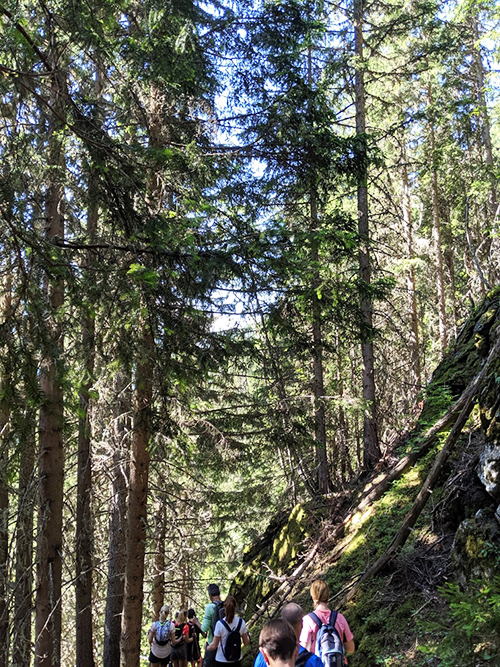 What to do:
Whether it was the decadent diet or simply the stunning nature surrounding us, we found ourselves more motivated than ever to get outside and get moving. Register for one of the daily guided hikes (you can choose from beginner to advanced). Primarily conducted in French, it'll give you a chance to practice your French, although the guides do speak English as do many of the other guests. That said, with varied terrain, you may find yourself too out of breath for much chatting anyhow. Mother Nature shows off here, what with the lush forest, pretty wildflowers, and of course, the snow-capped mountain peaks.

For those looking to take advantage of those peaks and valleys at a different speed, register for an e-biking or mountain biking outing. We got suited up in the proper equipment and tried to conquer our fear of mountain biking, and with patient and thorough instruction in the beginner's lesson, we made it safely down the mountain—and felt like a total badass in the process.

Exciting as mountain biking was, it came in second in terms of pure endorphin rush we got from paragliding in the Alps. Safely strapped into a paraglider and reaching a height of 2,500 meters thanks to the guide's careful use of the wind currents is mindblowing. If you feel an eagle is your spirit animal, paragliding in the Alps is a must; the heights you soar above the French villages beneath you won't even compare to how it'll make your heart soar with happiness.
More From Travel & Style:
Napa Valley: Sip and Stay Fit in Wine Country
Prince Edward County: Why This is Toronto's Hottest Weekend Getaway
5 Tips for First Time Cruisers
Who and How Much to Tip at Hotels