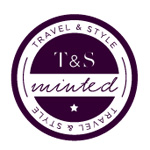 The Vibe: As a luxury destination, Bal Harbour is for discerning travellers with dining expectations to match. At the centre of the action is the Bal Harbour Shops, home to the best high-end shopping in the state, if not the country. Here you'll find Makoto Restaurant, a sleek and modern Japanese restaurant that lures in hungry shoppers, nearby hotel guests and celebrities in search of creative Asian cuisine.
The Facts: Opened in 2011, Makoto is the brainchild of Stephen Starr, the restauranteur who's created renowned establishments such as Buddakan and Morimoto. The menu has been created by celebrity Chef Makoto Okuwa, who earlier in his career worked closely with Chef Morimoto, eventually taking on the role of Head Sushi Chef at Morimoto in NYC and Philadelphia. Aside from his several appearances on Iron Chef America, Makoto's real claim to fame is his playful, yet sophisticated take on Japanese cuisine.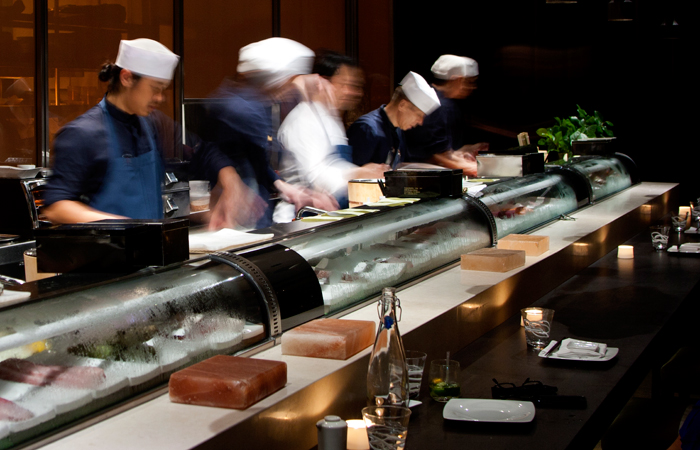 The Experience: There is no such thing as a quiet evening at Makoto. Both the patio and interior are bustling with stylish patrons — some post-shopping, while others are soaking up the energetic atmosphere while they wait for their next dish to hit the table. During Bal Harbour's busy season, such as Christmas, it's not unusual for there to be a long wait. One hostess admitted at one time it was as long as four hours. But trust us, it's that good, you won't mind putting your name on the list. Plus the restaurant is in a mall, so killing time isn't a terrible thing.
Start With: Makoto House Salad and Spicy Tuna Crispy Rice
Makoto plays a lot with umami and the house salad is no exception. The wasabi dressing used on the delicate watercress is light and so addictive. It's extremely simple, but packs the right punch. Balance out the salad with a richer sushi dish such as the Spicy Tuna Crispy Rice. Almost like a sushi pizza, the rice is crisped and topped with a mouth-watering piece of tuna, topped with a spicy serrano chili, for a kick that isn't too overwhelming.
Entrée With: Tiger Prawn, Japanese Risotto, Sautéed Air Spinach, Japanese Eggplant
It's best to order a variety of dishes to share with the table, as the portions aren't huge and you get the opportunity to try a lot of dishes. All of the Robata dishes (done on a Japanese charcoal) have a subtle charred flavour. Both the tiger prawn and Japanese eggplant are both done this way and are phenomenal, in particular the eggplant that has a delectable miso sauce poured over it. You wouldn't think spinach would be a dish to order, but the flavours bursting from this dish were incredible. Garlic is the dominant seasoning, but balances nicely with the other dishes. Another favourite was the Japanese Risotto with vegetables and truffle, and pairs well with any of the meat dishes.
Finish With: Mochi
A traditional Japanese dessert you must try is mochi ice cream. Created from sticky rice and filled with ice cream, Makoto offers this dessert in four flavours — green tea, lycee, mango and strawberry. It has a creamy, almost chewy texture and is a delicate ending to a savoury meal.
Table to Book: On a warm summer night, ask to sit on the patio where you can watch the beautiful people come in and out of the mall. Inside is cozier and best if you want to focus on your dinner partner.
Getting There: As a nearby hotel guest it's a short walk to the Bal Harbour Shops, but no one really walks around here. It's best to order an Uber or ask your hotel for a ride.
Where to Find:
Makoto Restaurant
Bal Harbour Shops
9700 Collins Ave, Miami Beach
305-864-8600
makoto-restaurant.com