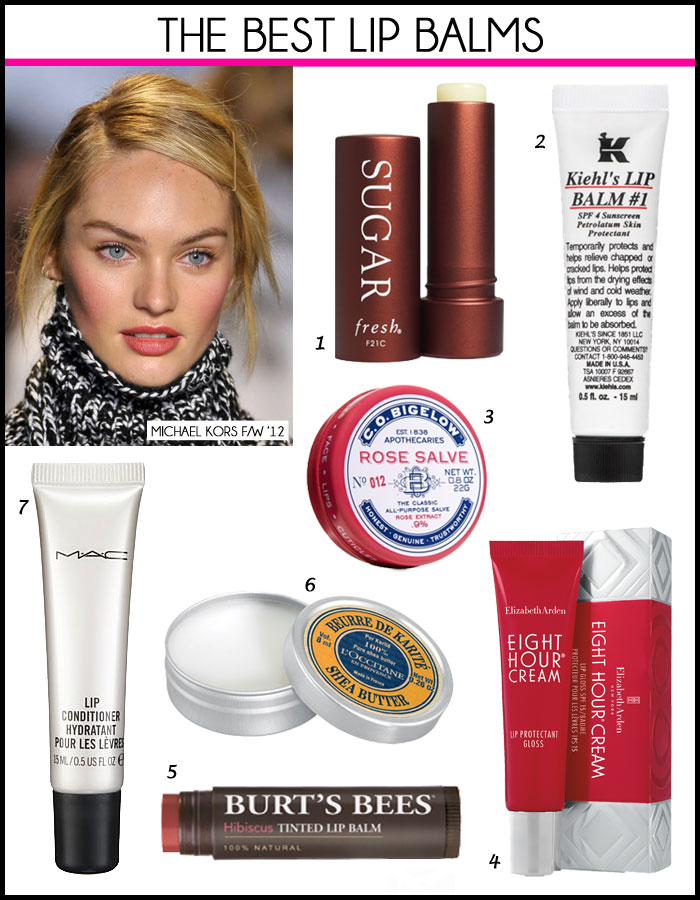 One travel beauty essential that we tote no matter where the destination or season is a moisturizing lip balm. Though it's really an everyday must, it's even more important when you're in the air, since everything gets dried out — lips included.
With fall upon us, if you don't already have a go-to lip balm or need something more substantial for the upcoming ski season, we have found 7 we think you'll love as much as we do.
1. Fresh Sugar Lip Treatment SPF 15, $23, fresh.com
The first time we tried this lip treatment we quickly knew why it was a number one best-seller from Fresh. It is incredible moisturizing thanks to a mixture of oils including meadowfoam and black currant seed. The formula is designed to keep your lips moisturized for up to 6 hours and we definitely noticed we didn't need to apply on an hourly basis. We loved the subtle citrus flavour and the inclusion of SPF.
2. Kiehl's #1 Lip Balm, $9, kiehls.ca
Two Frequent Flyers we chatted with admitted to carrying this lip balm on their carry-ons and with good reason. A cult classic, it's great for cold weather (think swishing down the slopes) and also relieves chapped and cracked lips.
3. C.O. Bigelow Rose Salve, $6, bathandbodyworks.com
A favourite from Bath and Body Works, this salve is a serious multi-tasker and can work on more than just your lips, including face, cuticles and dry skin patches. Emulsified with rose extract, it actually helps to soothe the skin too.
4. Elizabeth Arden Eight Hour Cream Limited Edition Lip Protectant Gloss, $23, elizabetharden.ca
If you don't have Elizabeth Arden's Eight Hour Cream in your beauty bag, we suggest you get it now. A fan favourite since it launched in 1930, it is the ultimate multi-tasker — soothing skin, minor sunburns and even chapped lips. When we discovered a lip gloss version of this we were super excited. Luxurious and protective, it contains both Vitamin E and sunscreen. After just a couple days of using it regularly we found our lips were extra soft.
5. Burt's Bees Tinted Lip Balm, $8, burtsbees.ca
For those of you who need a bit of colour with your balm, we suggest Burt's Bees tinted lip balm, which comes in 6 different subtle shades. The formula contains moisturizing shea butter, which helps to moisturize, soften and protect.
6. L'Occitane Mini Pure Shea Butter, $10, ca.loccitane.com
Prefer to keep things 100% natural? If so, we suggest going for pure shea butter. L'Occitane makes a perfectly compact version, which also happens to be organic certified. Amazing for chapped lips, it also works wonders on cuticles, hair and dry skin.
7. M.A.C. Cosmetics lip conditioner, $18, maccosmetics.com
A non-goopey lip balm packed with moisturizing ingredients including almond oil, shea butter, avocado extract and wheat germ oil. Since it is petroleum-based, it acts as a moisture blocker, making it ideal for outdoor winter activities.