Valentine's Day or not, we love a trip or vacation that involves a little romance. We round up our top picks for the most romantic cities on earth – from Paris to Vienna to Buenos Aires.
Paris, France
It had to be number one, didn't it? When thinking about planning a romantic rendevouz pour deux, the City of Lights typically is the first spot that comes to mind. And no wonder – oozing with sex appeal, fashion, amazing food, some of the best wine and cozy cafés you can easily fall in love not only with your travel companion, but also with the city itself. Even when it rains Paris has a romantic charm about it unlike any other city.
What to do: If it's warm enough (think spring or summer), pack a light picnic of pastries and wine and nibble by the Seine. If not, hole up in a quaint café tucked away on a corner street and eat tarte au chocolat and café au lait all afternoon.
Buenos Aires, Argentina
Dubbed the Paris of South America, we say it's the sexier version of the chic European city. Rougher around the edges, but loaded with character the city gets its romantic vibe from the people (anyone speaking Spanish gets our hearts aflutter), the cheap and good wine, the arts and culture, and of course, the tango.
What to do: Take a tango lesson and learn the sultry dance from the experts. Or book a romantic dinner for two at a restaurant that also puts on a tango show. Oh, and drink lots of wine.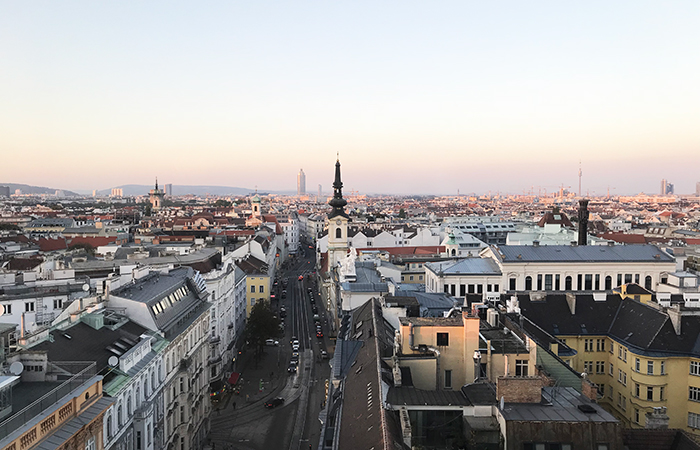 Vienna, Austria
Vienna is one of those places that could never be considered ugly — even if it tried. The beautiful buildings, the city's love with classical music, the tiny, tucked away streets all add up to a loved up feeling. Add in the fact that the Viennese are passionate about their cakes, sweets and pastries and you have truly romantic setting.
What to do: Take in an opera performance at the State Opera House, then duck into one of Vienna's many cafes for a slice of rich chocolate cake (called a Sacher Torte) and a creamy, full-fat hot chocolate.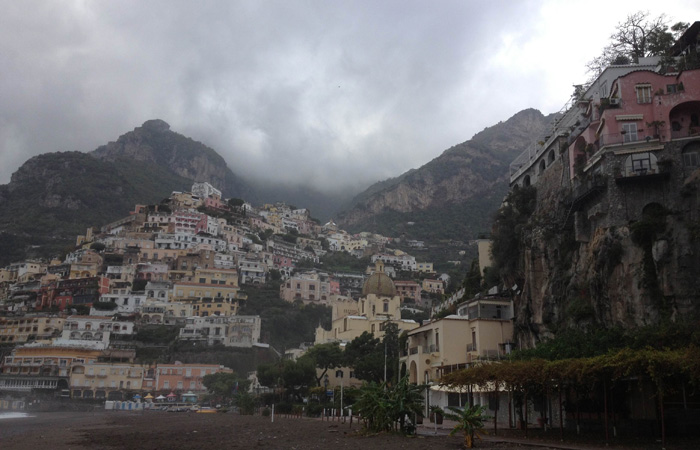 Positano, Italy
Ok, I'm partial to this location because I spent part of my honeymoon here — but make no mistake about it, Positano along the Amalfi Coast in Italy is one of the prettiest, rustic and quaint towns in the world. The Amalfi Coast can be bombarded with tourists, but an hour's drive along the winding cliff road will get you to Positano (where Jessica Biel and Justin Timberlake have vacationed) — a quiet, secluded spot filled with cobblestone streets and terraced cliffs.
What to do: You can hop on a ferry to the island of Capri on a sunny day, but by night cozy up in an Italian restaurant, sip on limoncello (where the famed liquor originated), red wine and slices of the best pizza you'll ever taste.
Ubud, Bali
Forget Eat, Pray, Love. Ubud and Bali are so much more than the fantizied version in the novel. Ubud is the spiritual hub of Bali and also where you'll find some of the warmest most caring people in the world. It's secluded, tucked away into the mountains of the jungle and is a favourite haunt for celebrities (Ashton Kutcher and Mila Kunis slipped away here to dodge the paparazzi). All this combined with the country's music, prayer chants and food, and it's easy to get swept up into a romantic moment.
What to do: Simple — relax, take a hike, or veg out in your tree-top hut. Or take a couples yoga session in the middle of the jungle.
More From Travel & Style
The Most Iconic Hotels In Canada
5 Reasons to Carry-On Your Luggage
5 Tips for First Time Cruisers
Who and How Much to Tip at Hotels