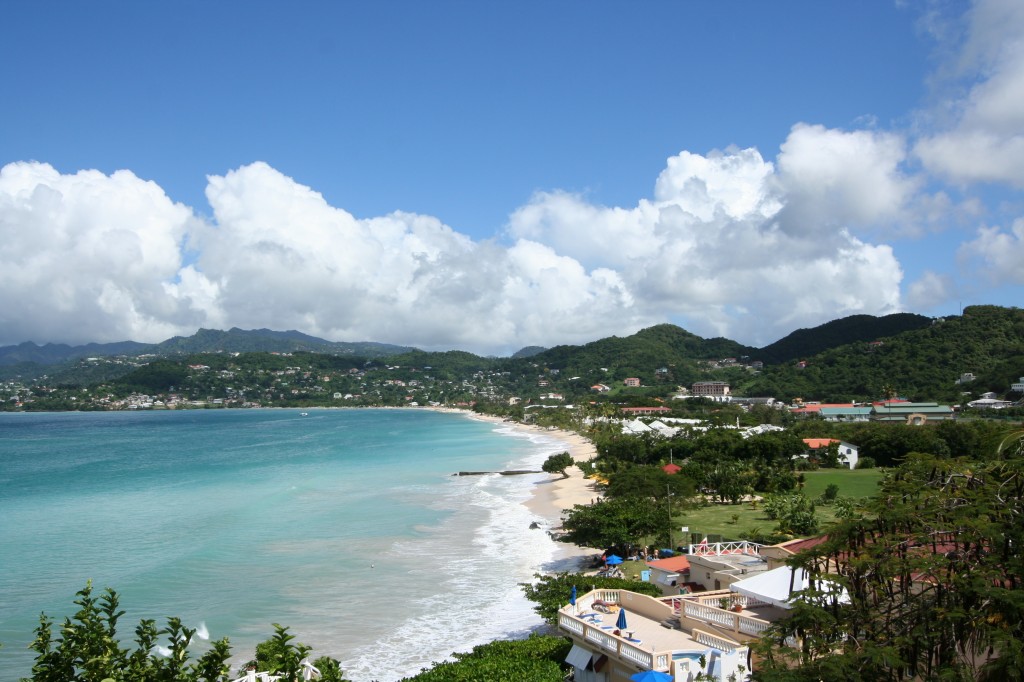 You can sit on the gorgeous Grand Anse beach and soak up the glorious Caribbean sun, or you can spend your days doing loads of activities.  Here are our favourite things to do in sunny Grenada.
Visit a cocoa or spice plantation
Grenada is known as the Spice Island of the Caribbean — and even though a hurricane in 2004 destroyed much of the island's nutmeg trees, they still produce a fair amount of nutmeg, cinnamon, allspice, bay leaves and cloves. A trip to a working spice plantation will show you how they process the fragrant spices. Grenada is also a huge cocoa exporter — in face, they send most of their cocoa to Switzerland for their world famous chocolates. A tour of a cocoa plant in operation explains the process from growing, fermenting, drying and using one of the world's favourite treats.
Enjoy the food
You can enjoy Grenada's passion for food at just about any restaurant (where they use local, fresh ingredients and of course local spices). Our top picks, BB's Crab Back — a family run resto with the best fish and crab dishes you will find. Fish Friday is a fish fry in a small fishing village, where you can feast on just caught seafood with an island flair (most hotels offer shuttles to the village on Friday nights, so it's easy to get to). And another spot for a foodie is the local market in the centre of St. George's where you can peruse spice baskets while enjoying fresh pineapple slices and refreshing coconut juice. Tip — bypass the touristy mall geared for cruise ships, and walk down the street to a local bar and order up a cool ginger beer after market shopping.
Take a trip to Carriacou Island
Grenada is right next to other, smaller Caribbean islands, and the petite and stunning Carriacou island is just a short boat ride away. Once you get there you can enjoy the local food and the pristine beaches.
Take advantage of the water
Grenada has some of the best snorkeling spots in the Caribbean. The best highlight would be the unique underwater sculpture park at Moliniere Bay — it's like an underwater museum with sculptures by English artist Jason Taylor. You can also sail, kayak and dive around the island. Or you can make the most of the rivers on the island by taking a river tubing ride that ends at one of Grenada's many waterfalls.
For more on what to do in Grenada visit grenadagrenadines.com.