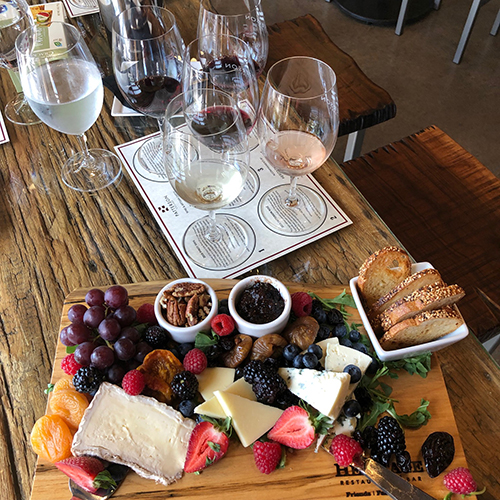 Washington is not really famous for wine tourism like other west coast destinations such as Napa, Sonoma or even the Willamette. It is not for lack of wine production, as there are 58,000 acres of grape growing land and 970 wineries in the state. Although some tasting rooms are accessible from towns such as Walla Walla and Yakima, most of the grapes grown are trucked over from the east side of the Cascade mountains where they are grown in sandy soil and sunshine to production facilities closer to Seattle.  Woodinville, just 20 miles away from downtown, has earned the well deserved moniker "where Washington pours".

Entering town limits, the first winery encountered is Chateau Ste. Michelle (CSM), a sprawling Bordeaux style estate built in 1976 and pioneer of Woodinville.  The other 120 wineries have respect for the visitor traffic heavy destination, as many in the industry have some previous connection to the property. Mutual respect and collaboration are a common theme in this town, with shared spaces and equipment visible evidence. The benefit to the wine tourist is efficient access to innumerable premium wines in approximately 15 square kilometres.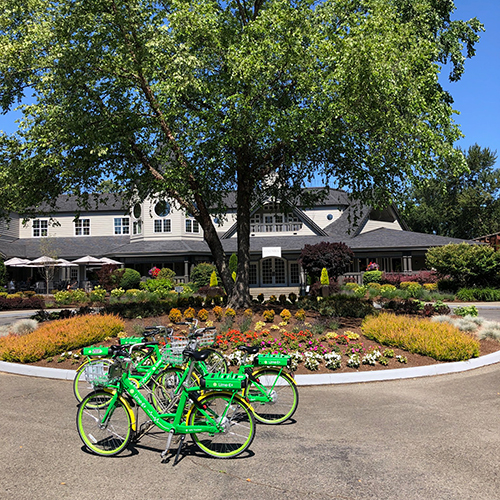 There are no grapes grown in Woodinville except for decorative purposes.  CSM and Columbia, just across the street, are the outliers, owning many of their own vineyards in  eastern Washington and bottling millions of cases/year. Most of the other wineries purchase grapes from "farmers" in one or more of Washington's 14 designated AVAs, in vineyards ranging from 3-6 hour drives away. No other wine region in the world involves the logistics these winemakers encounter,  logging on thousands of miles as grapes ripen and harvest decisions have to be made, coordinating picking and production. 

Washington is best known for producing chardonnay and Bordeaux blends of cabernet sauvignon and merlot, but Rhone varietals including syrah, grenache and rousanne are seeing a surge in popularity. Not owning the land dictating varietal suitability allows each winemaker to really choose which grapes to buy and what styles to produce according to their own personal preferences. The results deliver in the glass and at prices that are a steal.

Woodinville has four distinct districts – Downtown, Hollywood Hills, West Valley and Warehouse. Part of Warehouse, Artisan's Hill is known as the incubator with its rows of industrial buildings consisting of narrow 1500 square foot spaces; many of the growing wineries spread across multiple units before venturing out on their own. Tasting rooms here are generally open on the weekends and more than likely the winemaker will be the one pouring. The majority of these wineries produce less than 5000 cases/year, making it likely that these tasting rooms will be the only place to taste their phenomenal wines.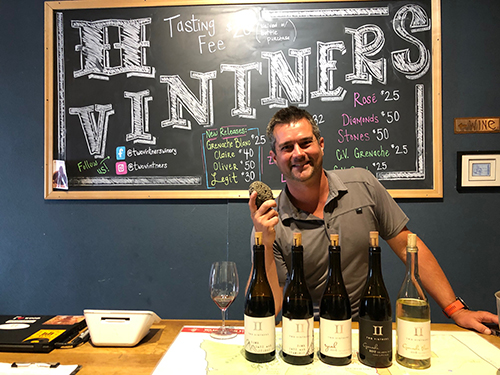 You won't go wrong with tasting anywhere in town, but add these to your short list.

Patterson Cellars – 4 tasting rooms in Washington, 2 of which are in Woodinville, offer pairing experiences with local curated products from cheese to chocolate.

Kevin White – his Microsoft skills are apparent in the focus and intensity of his Rhone style wines.

Two Vintners – Morgan Lee started his career going door to door in search of any winemaker position, but now consumers are knocking down his for expressive wines ranging from syrah to Washington's first orange wine fermented in amphora.

Novelty Hill/Januik – Andrew Januik's father Mike spent 12 years as winemaker at CSM, but their own family's sleek, contemporary winery is a complete contrast in style and a destination for weddings and other special events.

Visit both Woodinville Wine Country and Washington Wine for more information.
More From Travel & Style
Beaujolais: Everything You Need to Know About The Wine That Has Personality
Get to Know The Pretty Side of Portland
Gastronomic Pilgrimage: Feasting in Portland
Where to Find The Best Coffee in The World