Before you go on vacation, there is always a bit of prep-work (especially beauty-wise) required. We all want to look and feel our best in photos (not to mention the #selfies), but if you're headed to the beach or on a romantic trip for two, a radiant complexion, perfectly manicured nails, and smooth skin are musts. A trip to the spa beforehand would be a bonus, but we say save the cash for your actual trip and DIY at home. We promise with the help of these tools, you'll be more than happy with the results.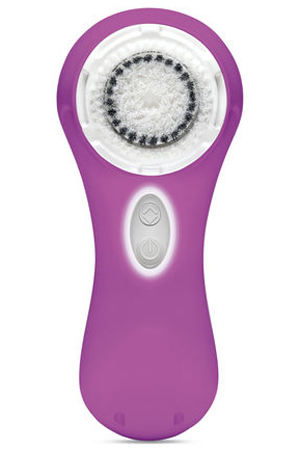 Clarisonic Mia 2, $180, clarisonic.ca
When to Start Using: You will see results immediately when using the Clarisonic according to Mala Seecharan, National Business Development/Retail Education Manager for Clarisonic. "The most noticeable changes that customers have reported are softer skin," she says. That being said, we suggest starting at least 1 month before you plan to go away. Cleaning with the Clarisonic helps your skin absorb 61% more product than without sonic cleansing, so once you become a regular user you will also notice an extra boost thanks to your products working the way they should!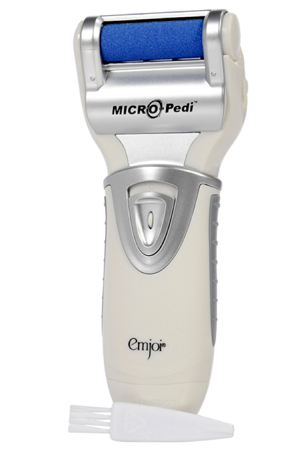 Emkoi Micro-Pedi Hard Skin Remover, $39.99, theshoppingchannel.com
When to Start Using: Extend the life of the pedicure (or do it yourself!) with this easy-to-use tool. Safer and more effective than user a metal scraper, the battery-operated buffer lightly removes dry skin as you roll the device over rough areas. We suggest buffing your tootsies up a day or two before you plan to hop on the plane. Make sure to finish with an ultra-hydrating moisturizer.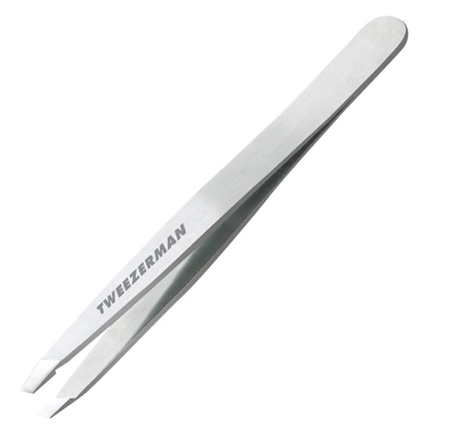 Tweezerman Slant Tweezer Classis Stainless Steel, $25.99, murale.ca
When to Start Using: It's best to do any waxing (bikini or otherwise) at least 4 days prior to a vacation, in the unfortunate event that you experience an adverse reaction. Any detail work is best done with a high-quality tweezer, such a this Tweezerman one, which is a favourite amongst makeup artists and editors alike. It's all in the hand-filed tip that lets you grab even the smallest hairs.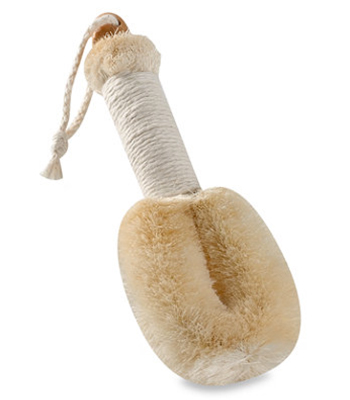 Purest Palm Body Brush, $13.99, bedbathandbeyond.ca
When to Start Using: If you haven't started dry brushing, now is the time to add it to your beauty routine. From improved circulation, reducing the appearance of cellulite and smoother skin are just a few of the benefits. Before you hit the shower, use circular motions all over your body, starting at the extremities towards your heart. It only takes one session to see results, but the longer you use it the better your skin will look!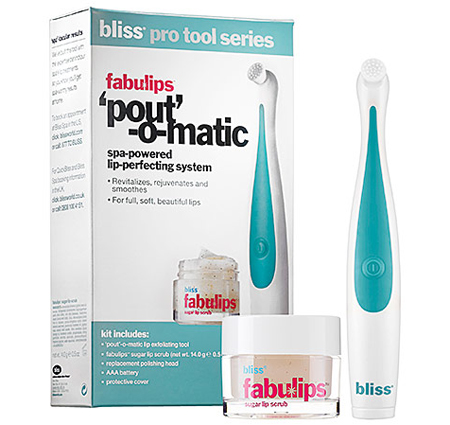 Bliss Pout-O-Matic Lip Perfecting System, $48, blissworld.com
When to Start Using It: Even if it's not winter weather, you should be regularly exfoliating (lips included!) about once a week. Too often and you can develop redness and irritation. Not often enough and you may find yourself with dry, chapped and possibly even cracked lips. Start a few weeks before you plan to go away, with a buff one to two days before you leave and you'll definitely notice smoother lips. Tip: all of that exfoliation will leave your skin exposed, so be sure to apply a daily lip balm with SPF.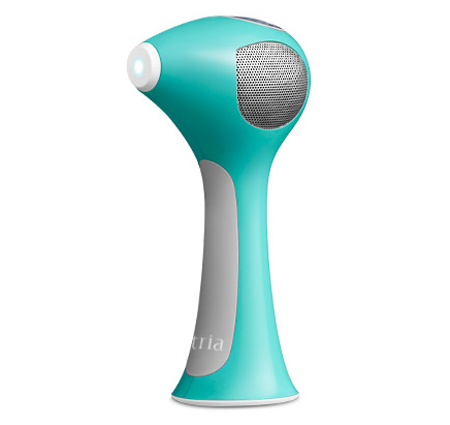 Tria Hair Removal Laser 4X, $515, triabeauty.ca
When to Start Using It: Laser hair removal is the only way to say goodbye to unwanted hair for good. The only challenge is that it can take some commitment. If you're planning this route, you need to factor in at least 3 months of regular usage to see permanent results. An InStyle award-winner for Best Beauty Buy of 2014 and backed by dermatologists too, it's a much more affordable option than going to a clinic and can be done in the comfort of your home.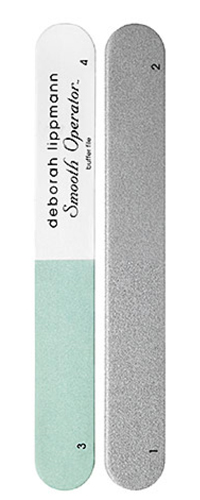 Deborah Lippmann Smooth Operator Buffer File, $15, sephora.com
When to Start Using It: Believe it or not you don't need a million tools to get a gorgeous manicure. After clipping to your desired length, a good buff and file is the ideal groundwork for your polish. We love that this tool does double-duty and is small enough to throw into your travel beauty bag, in case you run into any chips along the way. We suggest doing your nails the day before you leave, giving yourself plenty of time to shape, polish and dry (there's nothing worse than rushing a manicure! trust us).