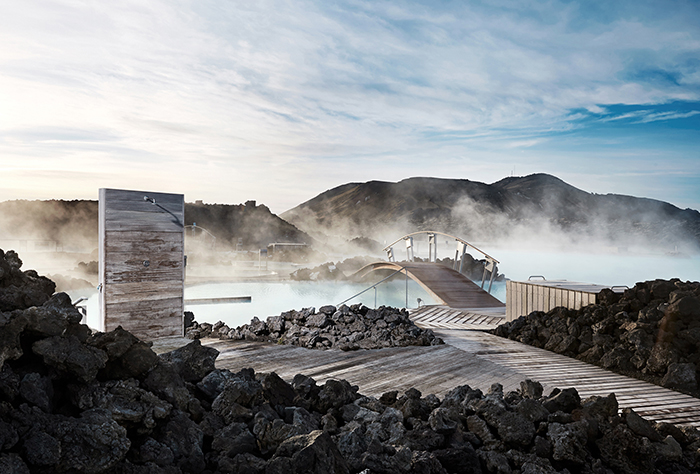 The Spot: Blue Lagoon
Location: Grindavik, Iceland
What to Expect: The depth of this world-renowned lagoon of geothermal seawater—so majestically blue— runs 2,000 metres deep, but the healing benefits are endless: at 38 degrees C, the water contains a mixture of active silica, algae and minerals, which have skin-repairing and anti-aging effects.
Where to Find:
Blue Lagoon
Grindavik, Iceland
354-420-8800, bluelagoon.com
Photo courtesy of Blue Lagoon Iceland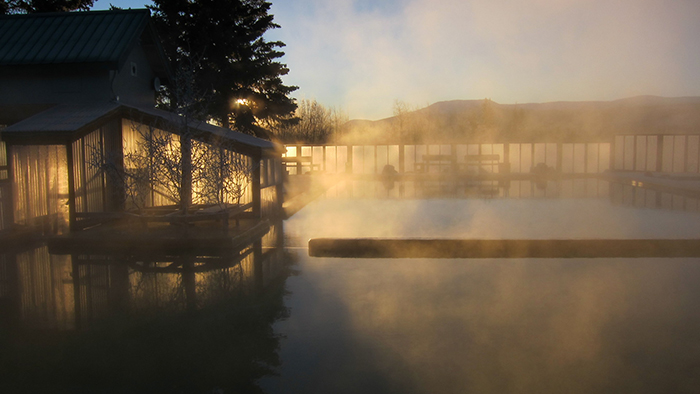 The Spot: Takhini Hot Pools
Location: Whitehorse, Yukon Territory, Canada
What to Expect: What's made this hotspot so cool of late are viral selfies of visitors taking a dip in the hot springs in -30-degree weather, creating crazy-amazing flash-frozen hairstyles. It's a delightful—and now Instagram-worthy—pastime of this Great White North locale.
Where to Find:
Takhini Hot Springs
Whitehorse, Yukon Territory, Canada
867-456-8000, takhinihotpools.com
Photo courtesy of Takhini Hot Pools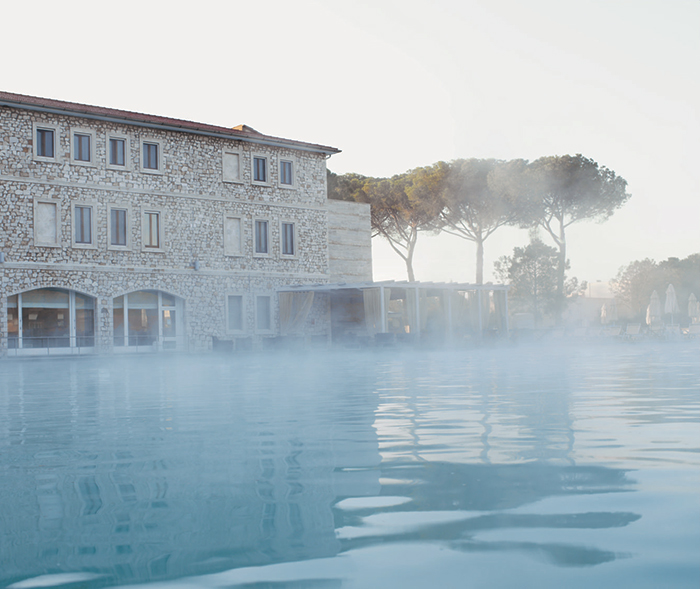 The Spot: Terme di Saturnia
Location: Tuscany, Italy
What to Expect: Bathe in the thermal springs under the Tuscan sun and soak up views of the surrounding Etruscan ruins. The sulphurous water is heated by Monte Amiata –the second largest volcano in Italy—and holds therapeutic properties (improved blood circulation, of note), as well as being an instant mood-booster. The fact that you're in Italy may also have something to do with it.
Where to Find:
Terme di Saturnia
Tuscany, Italy
39-0564-600111, termedisaturnia.it
Photo courtesy of Terme di Saturnia Spa & Golf Resort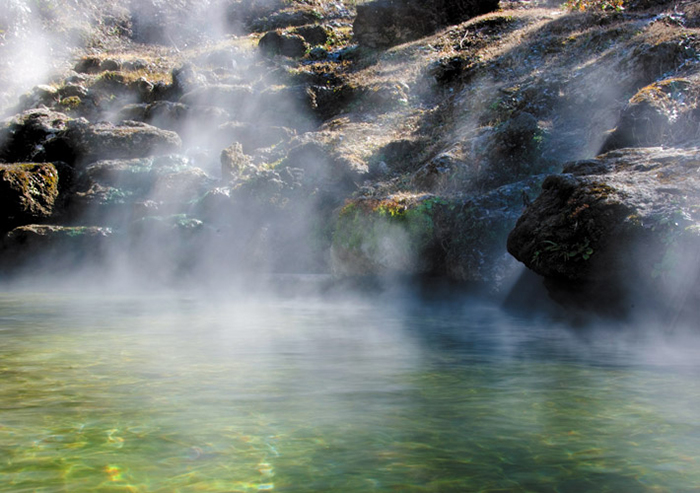 The Spot: Sulphur Springs
Location: Soufriere, Saint Lucia
What to Expect: For the go-big-or-go-home traveller, the lush Sulphur Springs Park hosts a mineral-rich Black Water Pool, the clear, oasis-like Pool of Love surrounded by botanical gardens (once featured on The Bachelor), and the world's only drive-in volcano.
Where to Find:
Sulphur Springs
Soufriere, Saint Lucia
1-758-459-5726 -7686, soufrierefoundation.org
Photo courtesy of Soufriere Foundation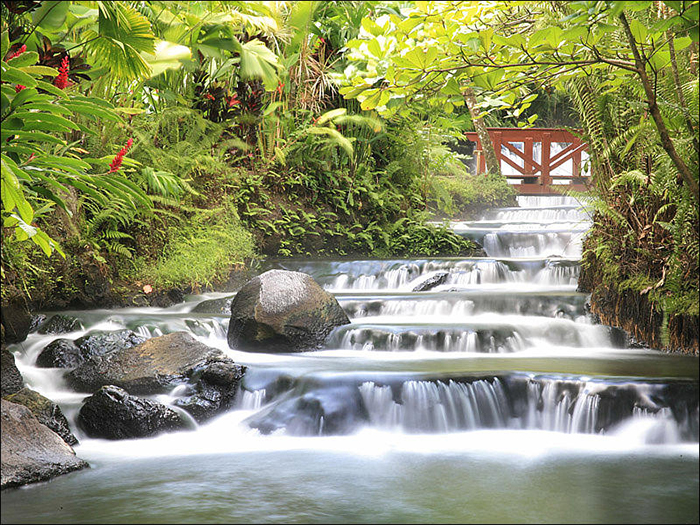 The Spot: Tabacon Hot Springs
Location: Arenal, Costa Rica
What to Expect: A steamy and blissful retreat from the surrounding rainforest—basically an oasis within an oasis—these rainwater springs are rich in natural minerals that encourage total-muscle relaxation. So you can get back to trekking the breathtaking Arenal Volcano Region in no time.
Where to Find:
Tabacon Hot Springs
Arenal, Costa Rica
1-855-822-2266, tabacon.com
Photo courtesy of Tabacon Grand Spa and Thermal Resort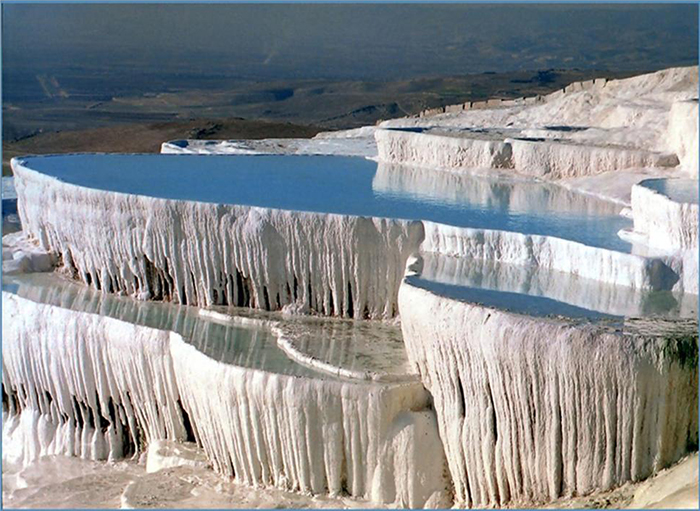 The Spot: Pamukkale Hot Springs
Location: Pamukkale, Turkey
What to Expect: An old-world retreat—this UNESCO World Heritage site dates back to 2nd-century B.C.—harbouring the calcium-rich waters that local legend says Cleopatra once swam in. Wade through the naturally heated white shallow pools surrounded by ancient Roman ruins, and then cool off with a pint and Turkish delights like sigara böreği (deep-fried pastries stuffed with cheese) at one of the surrounding resto-hotspots.
Where to Find:
Pamukkale Hot Springs
Pamukkale, Turkey
90-256-6131203, pamukkale.net
Photo courtesy of Wikicommons