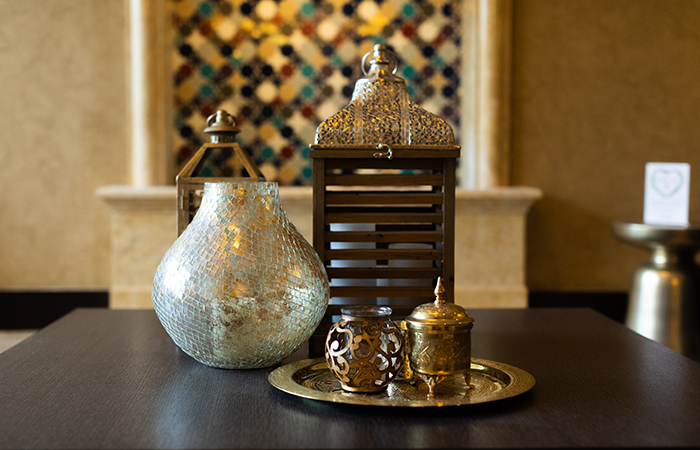 Newly Renovated Miraj Hammam Spa
As soon as the Shangri-La hotel opened its guilded doors in Toronto their on-site spa, the Miraj Hammam Spa , has been at the top of the best spas in Toronto list. And what makes it our number one pick right now? It's recent renovations that brought in a bit more light, added more comfy seating, an updated patio with an incredible skyline view and gorgeous Hammam rooms. The perfect mix of old-world tradition and urban life, the spa is a true oasis in the city centre. You can't miss out on a steam in the huge steam rooms, then get ready for luxurious treatments like a exfoliating gommage massage with eucalyptus infused black Moroccan soap, then finish up with a rich mineral and clay rhassoul body masque. Your body will thank you post-treatment with glowing skin and relaxed muscles. And its fresh new look makes it even more relaxing, like you took a quick trip to Morocco (minus the long, overnight flight).
Where to Find:
Miraj Hammam Spa at the Shangri-La Toronto
188 University Avenue, Toronto, ON
647-253-5770, miraj.com
Although we wish we could, we can't always jet off to a far off destination for a weekend. Sigh. But that doesn't mean we can't get our travel fix by staying in our hometown of Toronto. We adore our beautiful city, but what we love the most is the selection of luxe spas that we can beckon on at a moment's notice. And for all those fellow Canadians planning a vacation to the country's largest city, be sure to treat yourself to one of these amazing spas as part of your trip. Here are our top picks for the ultimate spa experience in Toronto.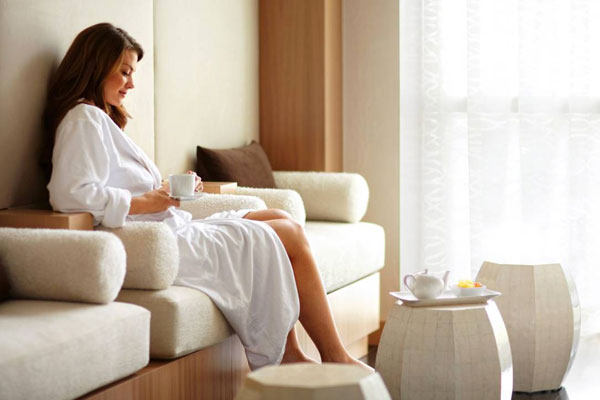 Four Seasons Toronto Spa
When the Four Seasons Toronto closed it's doors for major renovations, it opened up at a new address and with a brand new, luxurious and elegant spa. It is the largest spa space in the city at 30,000 square feet and with 17 treatment rooms, but you would never feel it when you step in. Creams, whites and beige tones make the rooms and public areas cozy, inviting and serene -- and the sunlit relaxation pool is the ideal spot for vegging out pre- or post-treatment. One the must try list? The natural advanced firming facial -- it plumps, firms, tones and leaves skin glowing with a combination of natural ingredients.
Where to Find:
Four Seasons Toronto Spa
60 Yorkville Avenue, Toronto, ON
416-964-0411, fourseasons.com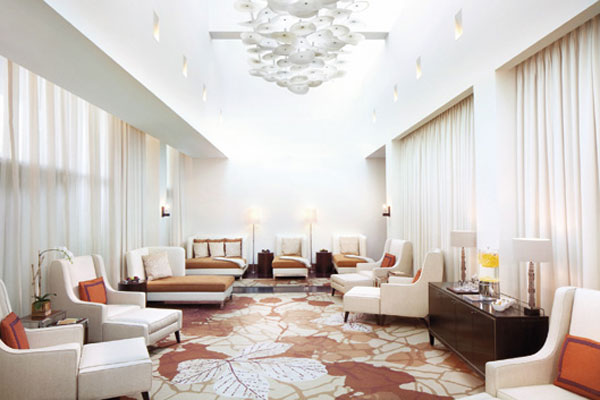 Ritz-Carlton Toronto Spa by Clarins
When you're in one of Toronto's top hotels (it's crawling with celebrities during the Toronto International Film Festival) and located near one of the city's most happening streets (King Street West), you know the spa has to meet high standards. The Ritz-Carlton Spa by Clarins definitely fits the bill, the only spa in Canada to exclusively carry Clarins products and with with the prestige of recently being ranked #1 on the Travel + Leisure 2013 World's Best Awards list of Top Hotel Spas Overall. Not too shabby.
Where to Find:
Ritz-Carlton Toronto Spa by Clarins
81 Wellington Street West, Toronto, ON
416-585-2500, ritzcarlton.com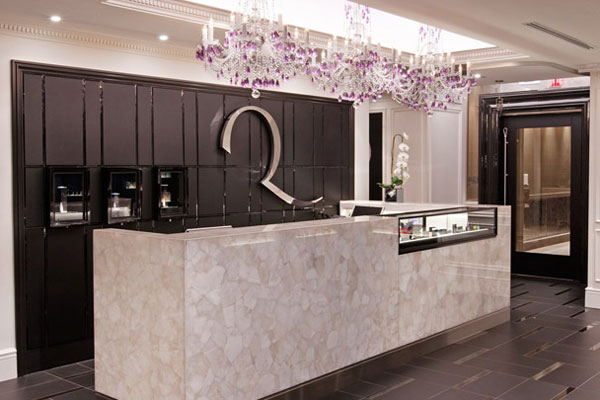 Quartz Crystal Spa
The ultimate in luxury has to come with the signature Trump style and look. And that's exactly what you get at the Quartz Crystal Spa in the Trump Towers in Toronto. Decked in cream, black and loads of crystal chandeliers, this spa has quickly become one of Toronto's best spots for a soothing aroma massages to oxygen facials and pampering manicures and pedicures all in the 15,000 square foot space.
Where to Find:
Quartz Crystal Spa at the Trump International Hotel & Tower Toronto
325 Bay Street, Toronto, ON
416-306-5800, trumphotelcollection.com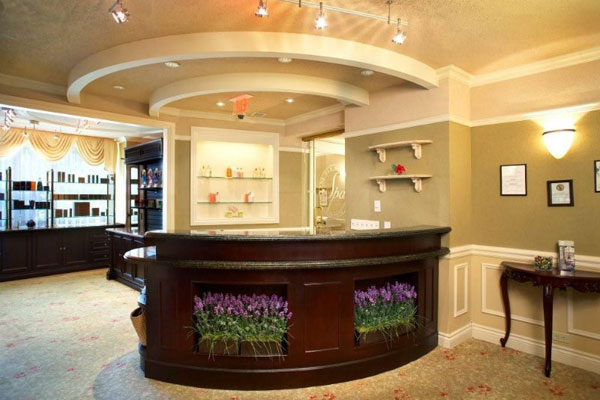 Old Mill Inn and Spa
Can't make it across the pond this year? Treat yourself like British royalty at this west-end spa set in a Tudor-style atmosphere. Converted into a high-end hotel and spa, the old mill is complete with a garden terrace, spectacular afternoon tea and elegant spa facilities. While there be sure to ask for the Tudor Calming Facial (suited for sensitive skin, it's ideal for a traveller), and guys can also get a treat with the Gentleman's Hot Towel Facial.
Where to Find:
Old Mill Inn & Spa
21 Old Mill Road, Toronto, ON
416-236-2641, oldmilltoronto.com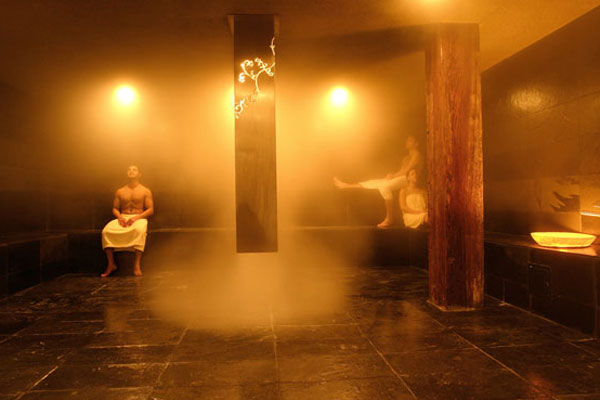 The Hammam Spa
Travel through Turkey, Spain and Morocco, all in one day. The Hammam Spa located in Toronto's trendy King West area, is like taking a trip to the hot springs in the Mediterranean -- the traditional steam room is infused with essential oils to help ease away any stress before your treatment (be sure to arrive 30 minutes before, so you can really take advantage of the chilled vibe). Our favourite treatment? The Hammam facial with Dermalogica products.
Where to Find:
The Hammam Spa
602 King Street West, Toronto, ON
416-366-4772, hammamspa.ca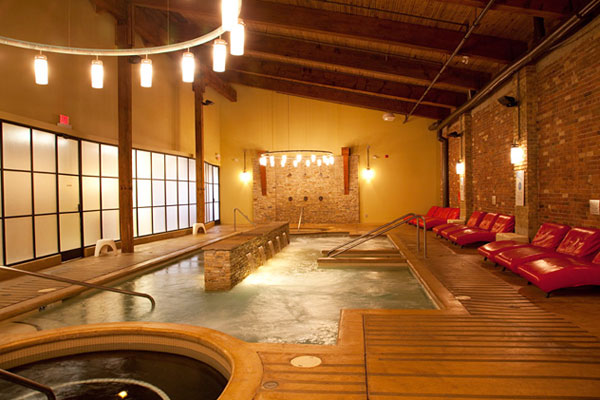 Body Blitz
Canada's first water spa for women (sorry, fellas) will transport you to a European destination faster than you can dip your toe in a luke warm bath. The 11,000 sq. ft spa is tucked away in downtown Toronto and an oasis to ease away stress as you sink into the therapeutic pools that the European countryside is known for. We suggest getting refreshed in the hot green tea pool, then taking an invigorating dip in the cold plunge pool.
Where to Find:
Body Blitz
471 Adelaide Street West, Toronto, ON
416-364-0400, bodyblitzspa.com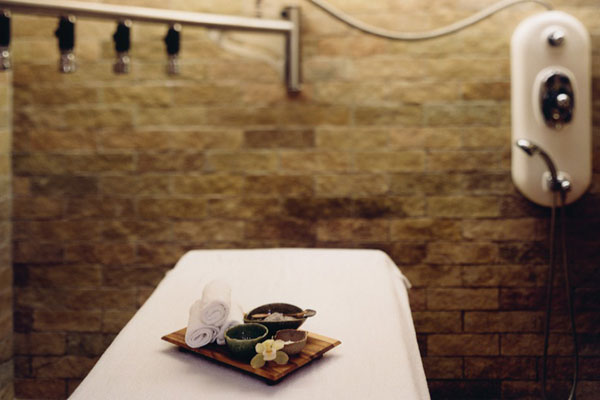 The Stillwater Spa at The Park Hyatt
The perfect alternative to feel like you've jetted off to Los Angeles is to spend a day soaking up the luxury in the Stillwater Spa. The hotel is a celeb haunt come Film Festival time and a stay in a suite can be quite pricey, so why not spend a day like an A-lister at the spa? Or better yet, take a dream trip to Tahiti with the Deep Blue Tahitian massage (complete with red algae, botanicals from the tropical island and soothing deep sea water).
Where to Find:
The Stillwater Spa at The Park Hyatt
4 Avenue Road, Toronto, ON
416-926-2389, parktoronto.hyatt.com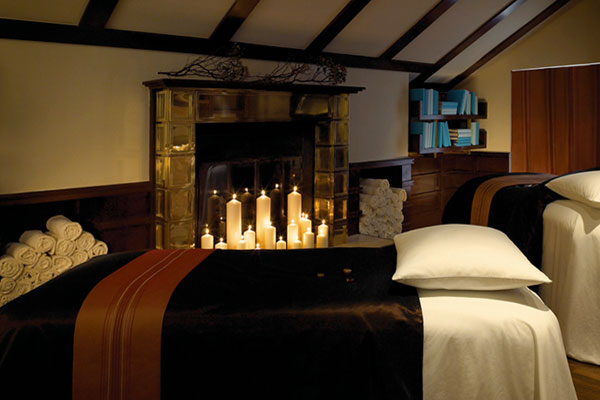 Elmwood Spa
Truly an urban escape in the heart of the city, the Elmwood Spa hides on a quiet street nearby the hustle and bustle of the core. Boasting four floors of bliss, complete with a whooping 34 treatment rooms, one of the spa's highlights is the complementary use of the water therapies including a whirlpool, steam room, pool and lounge. Don't feel like visiting the co-ed area? You'll find a whirlpool and steam room in the plush change area. Indulge in a treatment with Thai influence, like the Siam Herbal Tension Release, which starts with a revitalizing scrub and ends with a therapeutic massage. Keep the Thai feeling alive with a tasty meal at the adjoining Bangkok Garden restaurant.
Where to Find:
Elmwood Spa
18 Elm Street, Toronto, ON
416-977-6751, elmwoodspa.com