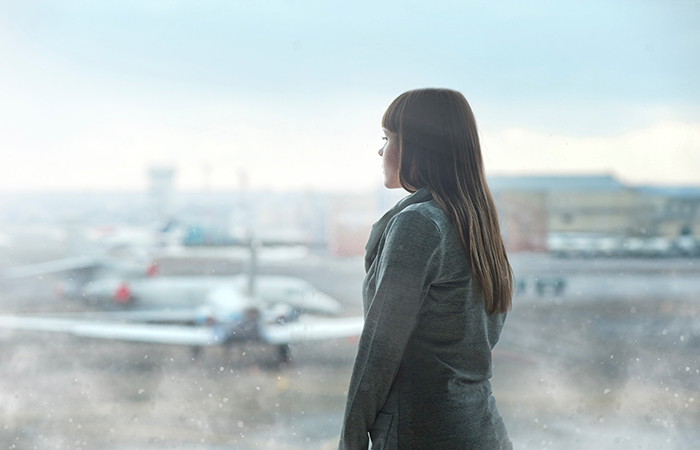 Holiday travel is often some of the most stressful travel you can deal with. Weather delays, overbooked flights, snowy roads and crowded airports and train stations… it can often feel like the festiveness is taken out of the holidays and replaced with anxiety and frustration. The best way to ease that stress is to be prepared. Here are my favourite ways to beat the holiday travel stress.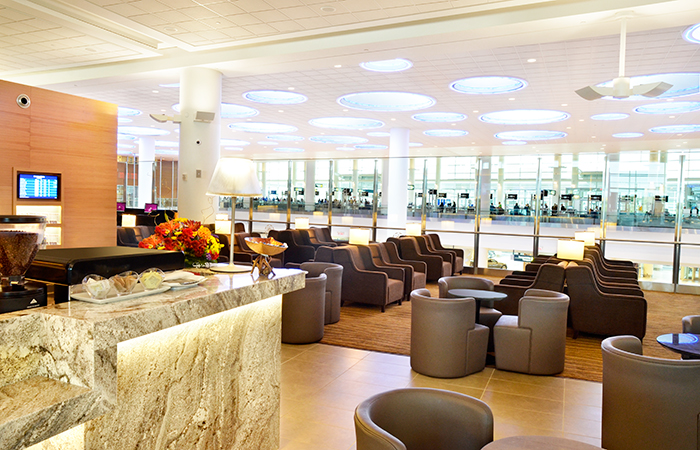 Treat yourself to a lounge
Hands down, my number one tip to avoid the holiday madness at an airport is to purchase a lounge pass. Plaza Premium Lounge is your new go-to when it comes to lounges, because they are different from most other airline or membership lounges. Plaza Premium Lounges require no membership or specific type of credit card to be used, or airline association. It's a pay-per-use format, making it accessible to anyone. They have locations across Canada (Toronto, Vancouver, Winnipeg and Edmonton) in addition locations at major airports around the globe. Inside you get cozy seating, a buffet, WiFi, quiet zones, and wine, beer and spirits available, so you'll forget just how busy it is in the rest of the airport.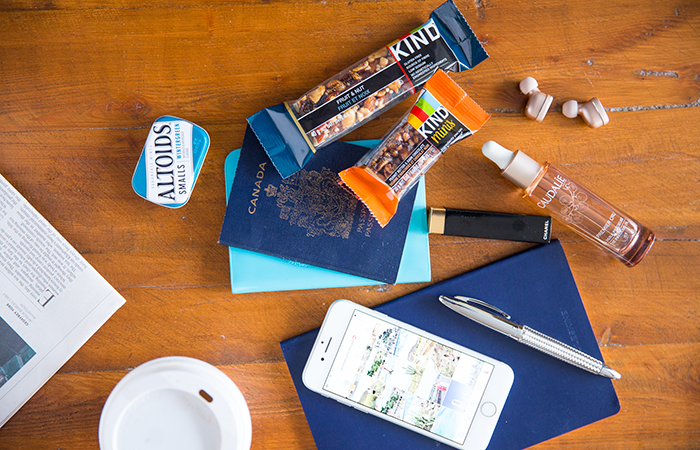 Banish hanger
As a travelling vegetarian I always, always have KIND Snack bars with me for easy snacking options that I know are satiating and healthy. And when it comes to holiday travel, they're even more important! You never know what airport or airplane food will have to offer, how long you'll be delayed or when hunger will just unexpectedly happen. KIND Snack bars has loads of flavours, breakfast bars, minis, and even pressed-fruit bars, and I always have a selection of all of them at any given time. Trust me, dealing with delays and crowds is better if you're not hungry!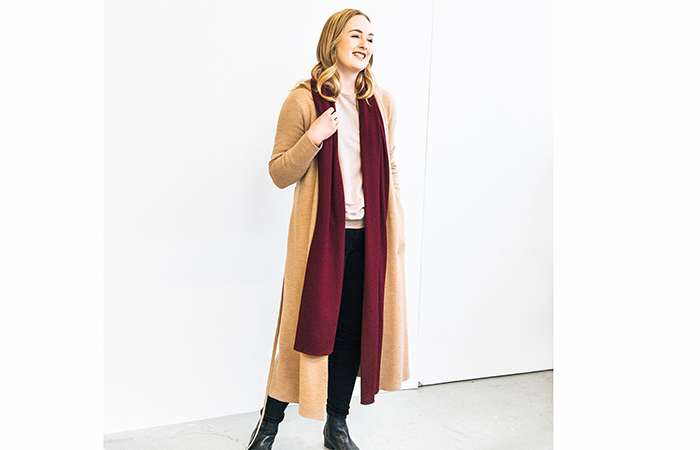 Stay comfy and cozy
It doesn't matter if you're stuck at an airport, on an airplane or train or car, you want to be comfortable. I never leave home for a trip without a cozy giant scarf that can also double as a blanket or pillow in a pinch. It helps make your own space a little more warm and cozy, which can alleviate stress. My current favourite is this Canadian-made, ethically sourced scarf by Encircled. You won't believe how soft it is, easy to wrap and style in a lot of ways and this colour? Perfect for the holidays!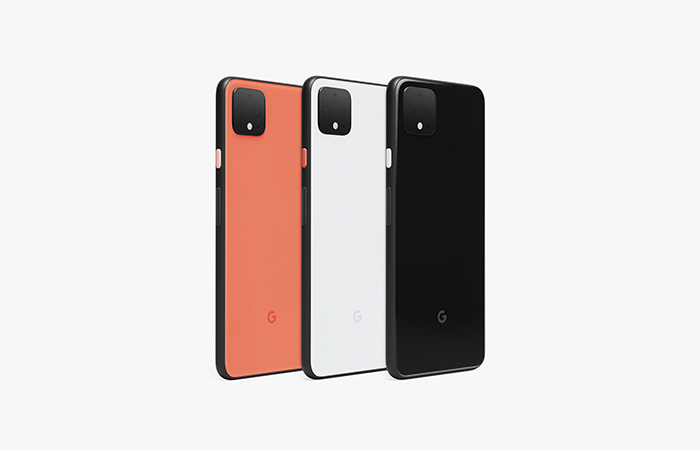 Batteries that last
It's such a simple concept, but running around, frantic because your phone or laptop are about to die after spending time at an airport is incredibly stressful — especially if you're relying on your phone for updates on flights, weather, etc. I recently switched over to a Google Pixel 4 for a phone that has an incredibly long battery life and the Google PixelBook laptop also lasts for over 12 hours… so you won't be scrambling looking for those coveted outlets in between seats.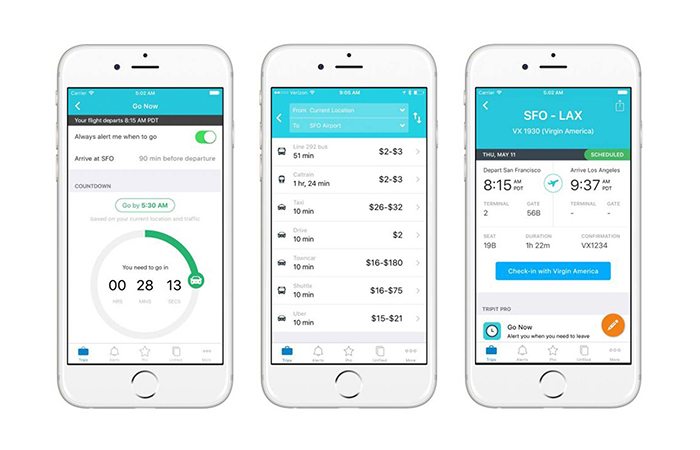 Know your delays in advance
Delays will happen. Once you accept this, you'll ease your stress immensely, but what also helps is knowing your delays as soon as possible so you can adjust and maybe not show up at the airport to find out that your flight is 4 hours late. Use either airline apps or an app like TripIt to get alerts sent to your phone as soon as a change happens so you can plan accordingly and spend less time at the airport.

Sound cancelling headphones
Block out all that stress and hectic madness at busy airports or one airplanes with good quality noise-cancelling headphones. They're pretty much invaluable if you're trying to keep calm–put on some meditation, an audio-book or soothing music (or in my case some Michael Buble holiday music) and feel the anxiety melt away.

Extra time
Even though I may be someone who likes to get to the airport with just enough time to spare, I change my ways during the holidays. Lines can be long, traffic can be snarled, and crowds are just bigger, so save yourself some extra stress and give yourself the gift of extra time. If all goes smoothly treat yourself to some more time in the Plaza Premium Lounge, or a festive drink from Starbucks and be thankful you didn't cut it too close.
More From Travel & Style:
Who and How Much to Tip at Hotels
The Best Travel Photography Tips
12 Globe-Trotting Instagramers to Follow Now