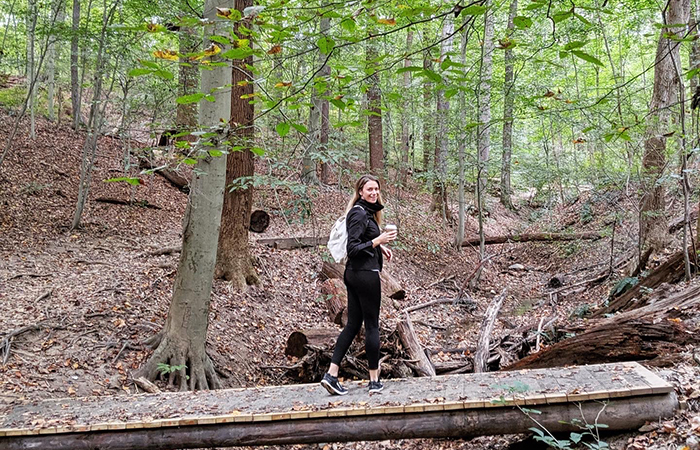 When you think of the fittest city in America, you probably name off a few Californian destinations thinking they are the ones at the top. But think again. Historic, bustling, youthful and vibrant Arlington, Virginia tops the list. Take a closer look at this city and it's easy to see why. The weather is temperate enough to make outdoor activities doable most of the year, it's filled with young, entrepreneurial, hip residents and young families, Washington DC is just a bridge away across the river and with Amazon soon making the city its new home, it's only going to get more bustling. That all makes Arlington a great weekend getaway… you get the history and museums, plus great healthy food options and a chance to stay fit while on the road. Here's how we spent a weekend in Arlington.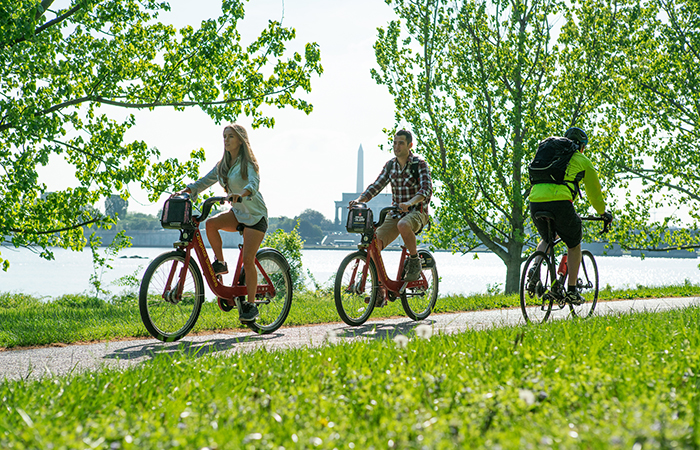 Spin your wheels
Thanks to Arlington's ample hiking, walking and biking trails, you can easily see the city and surrounding towns just by hopping on a bike. The trails take you through not just wooden parklands, but also along city streets and through communities. Arlington also has a vast city bike share program through Capital Bikeshare/Bike Arlington, making it easy to grab a bike and get from one national historic sight to the next.

Join a park run
Honestly, one of the best ways to get out there and meet new people in a new city has to be by joining a local Park Run USA. Not only do you get to meet up with locals who will likely give you the deets on the best coffee, shopping and food spots, but you'll also get an easy run in (they usually only run for 5k and at all levels) that will get your heart rate up and your legs moving. In Arlington the Park Run group meets at Roosevelt Park for their lap. Chances are the park run localites will be grabbing some coffee at a nearby cafe post-run, so you can join them for caffeine and a chat. And in case you've forgotten, exercise is one of the best mood boosters and best ways to get over any tiredness or jet lag.

Test out rock climbing and bouldering
You can put your fitness limits to the test by stopping by Earth Treks in Arlington to do some rock climbing and bouldering. Walls range from all levels — beginners to pro — and you see all skills levels on hand when you stop in. Make sure you swing by during an open session so you can line yourself up with a baleighing partner or a staff member. Or you can just come in and test out the bouldering walls solo.

Energize with a boxing session
One of the best things about being in America's fittest city is that you have a plethora of fitness opportunities for all levels and likes. Including tons of outdoor and indoor classes, some of which are really close to most hotels you'd be staying at. One way to meet locals and get your sweat on is with TKTK, where you can join in on one of their outdoor boxing sessions (if it's warm enough), or an indoor one. Get ready to get your butt kicked by the instructors who push you to do way more squats than you thought your body could do, with a DJ blasting beats behind you to keep you motivated.
Healthy eats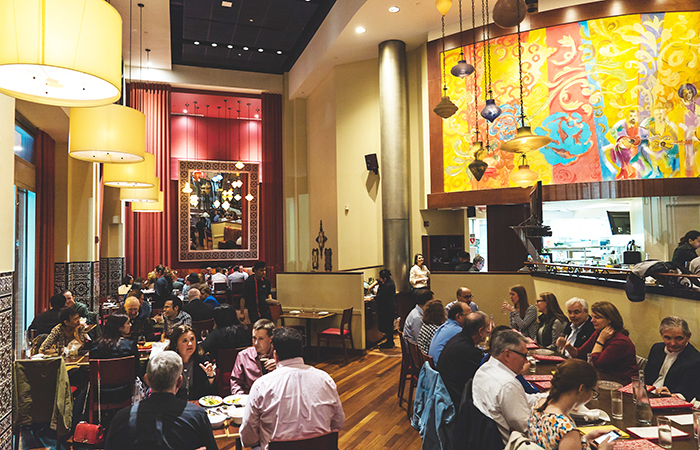 Chef José Andrés is famous not only for his delicious Mexican-inspired dishes and restaurants, but also because he gives back so much to communities in need. So a visit to his newly opened Jaleo in the Crystal City part of Arlington is a must not just for the good eats, but because you're supporting a local who gives back. On the menu you'll find amazing sharing tapas from chorizo to salty tomatoes on bread, seafood, and more. It's a menu that fits pretty much any diet (they are also super accommodating to dietary restrictions).

True Food Kitchen will be one of those spots you keep wandering back to over the course of a weekend. Their menu is large and filled with loads of options for vegetarians, vegans and meat eaters alike. They're also incredibly accommodating of any allergies and offer alternatives in a snap. But, we're pretty sure you can find something delicious on the menu. From grilled fish tacos, to turkey burgers, veggie panang curries, cauliflower polenta and so much more.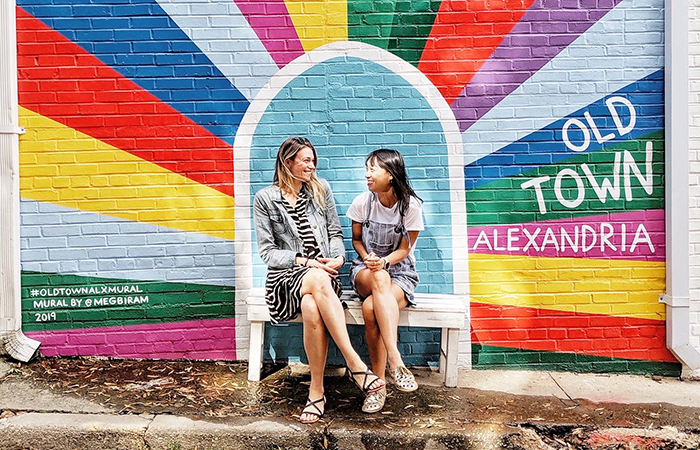 Where to sleep
A hotel that is as mindful and wellness focused as you are makes it easier to stay on track while you're away. The Westin in Crystal City, Arlington is just that thanks to the Westin wellness program. Forgot your runners? No problem. They can provide you workout gear if you're in a pinch or just didn't have room to pack in gym clothes. They also offer a lot of healthy activities on site, have a newly renovated gym and a menu that focuses more on the lighter, healthy side of food. It also happens to be right next to a metro station and those city bikes that you can rent out for your exploring.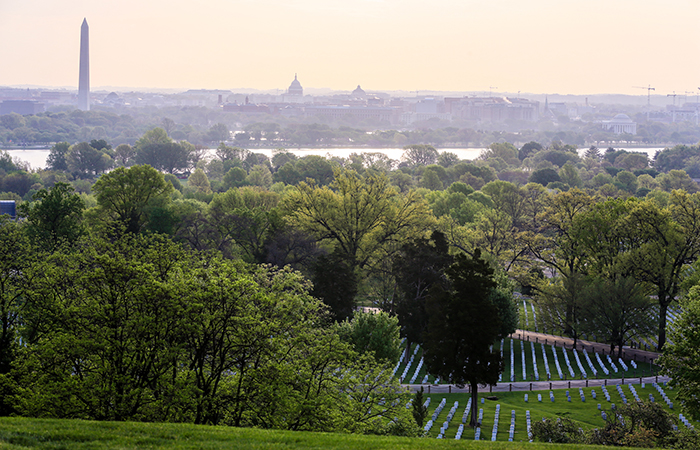 Visit
Arlington itself is worth a visit, but what also makes it so appealing is that it's right next door to some other pretty amazing places. A quick subway ride or bike ride over to Washington DC is like the mecca of all things American. There's also Old Town Alexandria, with it's incredibly charming and walkable main streets with brick houses, quaint shops for shopping and independent restaurants that you won't be able to pass by.