The Big Apple has a way of seducing you with its electric energy, iconic sights and global fare. At first glance New York City may look imposing with its towering skyscrapers dominating the skyline, but get a bit closer and you'll discover unique neighbourhoods, each filled with their own charm and character. A playground for the urban adventurer, the city offers world-class museums; dazzling Broadway shows and shopping that will delight everyone from the vintage-hunter to the designer-only shopper. Don't fret if you can't keep up to New York City's up-tempo pace it's impossible to do it all in one trip.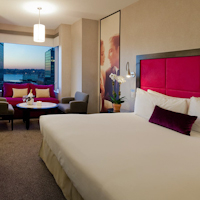 STAY Whether it's your first visit to New York City, or your tenth, there is a hotel for every budget, style and neighbourhood imaginable.
View Travel & Style's top New York hotels.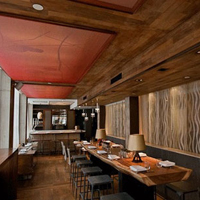 EAT Taste the world without ever leaving the island — in Manhattan this is a real possibility. From Michelin-star restaurants serving French cuisine to rustic Italian eateries and fresh-pressed juice bars, eating in New York is a global affair.
View Travel & Style's top New York restaurants.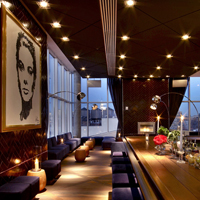 DRINK A city that never sleep equals endless drink opportunities. From the chicest cocktails to the best cups of java and the unique haunts that only New Yorkers know about, we hunt down the best spots to sip and drink in New York City.
View Travel & Style's top New York bars and coffee shops.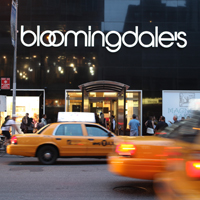 SHOP From Manhattan's famed Fifth Avenue where Saks and Bloomingdales call home, to the designer boutiques on Madison Avenue and high-fashion shops in Soho, shopping here is a full-time sport. Venture to the Lower East Side for vintage finds, while Greenwich Village is perfect for browsing antiques, specialty music and food stores.
View Travel & Style's top New York shopping destinations.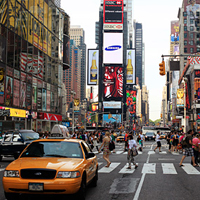 DO Its world-class museums, iconic structures and first-rate attractions lure millions of visitors every year. The best way to take it all in? Do as the locals do and see the sites by foot.
View Travel & Style's top New York sites.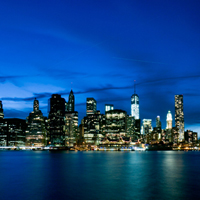 KNOW What you need to know before heading to New York City, from getting around to the best time of year to visit.
View Travel & Style's top New York tips.