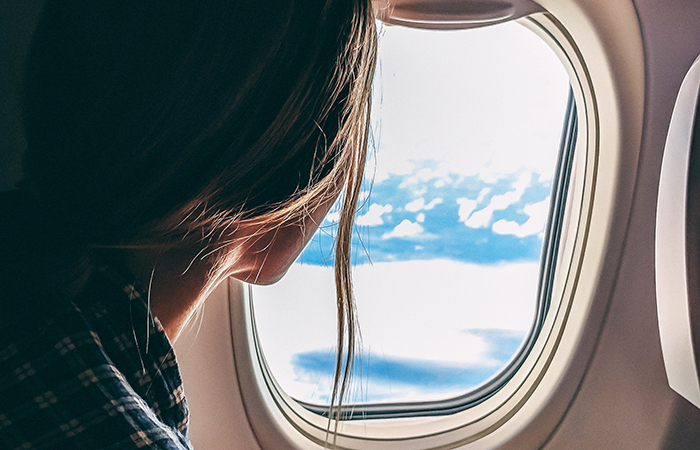 There's no way around it. Flying does nothing good for your skin. It strips your skin of moisture, radiance and that glow we all work so hard to achieve. And sometimes you get on the plane feeling hydrated and good about your complexion, only to land and feel like your skin has completely changed. What we've learned over the years and after countless flights, is that it is all about prepping your skin in advance. Think of it as putting up an extra barrier between you and that germ-infested airplane air, a shield to help you lock in moisture so the effects are not as drying. We asked Regine Berthelot, Treatment Manger and Global Educator, for Caudalie (one of our go-to on-plane brands) for some prep tips to do before you get on that plane.
What are the main skin concerns when it comes to being on a flight?
The air on the plane is lacking humidity (only 5 to 10%), the skin gets dehydrated and dry.
The level of oxygen is lower than at sea level so your complexion is dull.
The germs on a plane are spreading all over because of recycled air, so you need to kill bacteria.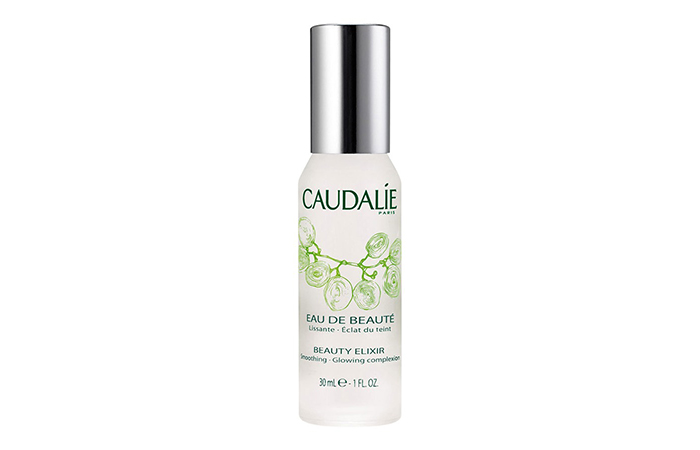 How can you combat dry skin while you're on an airplane?
Preparing your skin on the outside and inside is important and maintaining hydration and killing bacteria during the flight is a must.
Layer serums, oils, moisturizer or a moisturizing mask to feed your skin throughout the flight and prevent the skin from dehydrating.
Misting throughout the flight with Caudalie Hydrating Grape Water will help to lock in moisture. Caudalie Beauty Elixir is also great to kill bacteria and bring radiance to your complexion.
Is it a good idea to wear makeup on a long flight?
I would not recommend wearing makeup during a flight as your skin will dry out and your makeup will cake up.
It's better to wear a hydrating moisturizing mask during the flight and freshen up when you land for a better, more hydrated, canvas.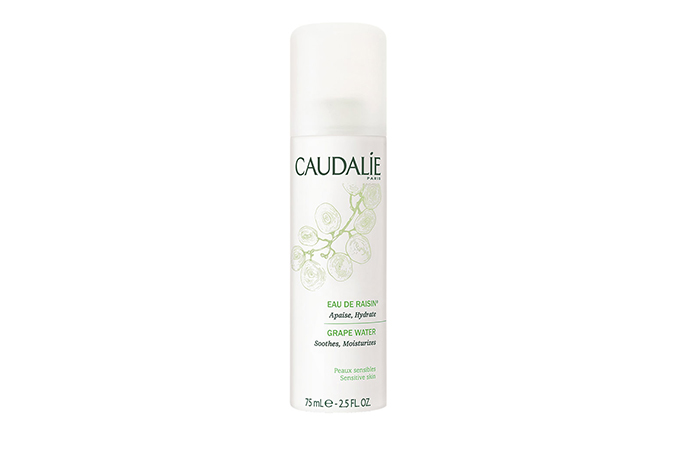 What steps would you take to getting your skin ready for a long flight?
The day before a flight make sure you exfoliate the skin with a gentle buffing cream to roll off the dead cells and treat the skin with an essential oil, hydrating serum and a nourishing night cream or moisturizing mask.
Make sure you prep your skin from the inside by drinking lots of water, infused water or Flyby (electrolyte supplement drops for hydration).
Avoid salty foods and alcohol the day before or the day of the flight as it will dehydrate your system.
What are some of the key ingredients you should look out for?
Grape water, Vinolevure (wine yeast, hyaluronic acid), olive squalene, grape seed oil, jojoba oil, borage oil, shea butter are great ingredients to hydrate and nourish the skin during a flight.
More From Travel & Style:
8 Extreme Weather Beauty Essentials
Everything You Need to Look Fresh on a Plane
How to Get Your Best Skin While Travelling