The call for Caesars in Toronto has gone beyond brunch. Way beyond. And with annual challenges to create the best Caesar in the city, it's no wonder that each glass comes up bigger and bolder each year. For the most part, this means going beyond the Clamato and spice and stacking up on new flavours (literally stacked, in some cases). Feeling thirsty? Find out who's mixing up the best Caesar for your taste buds and where to get it.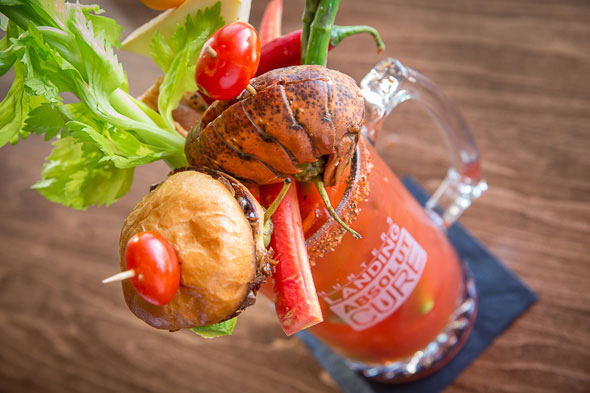 Hunters Landing ($16)
Not quite sure if you can handle a full meal after last night? Take advantage of Hunters Landing's weekend brunch and order The Landing Cure. This sky-high Caesar stock piled with an east coast lobster tail, a house-cased and smoked sausage, a slider, house smoked cheese, and house pickled vegetables is as tasty as it is impressive.
Where to Find:
82 Fort York Boulevard, Toronto, ON
647-352-7082, hunterslanding.ca
– Story by Elaine Song