A trip to South Beach isn't complete without a little 'me' time overlooking the ocean. With sweeping views of the Atlantic, The Betsy South Beach is an award winning one-of-a-kind boutique hotel offering a unique serenity experience. Here we share 10 reasons why you should visit The Betsy's Wellness Garden and Spa.
1. Fully outdoor experience – The Betsy's Wellness Garden & Spa, located on the rooftop deck is the ultimate zen-like environment designed to soothe the senses with breathtaking views of the ocean. The use of wood, stone, bamboo and natural fibers creates this tranquil oasis complete with private cabanas shaded by retractable sails. Miami can get pretty hot, so we appreciated that each cabana is equipped with a large, quiet fan to keep you cool!
2. Location, location, location – The Betsy is perfectly situated on Ocean Drive right where all of the action is. Located in the heart of the Art Deco District, The Betsy is footsteps away from the ocean, not to mention a great selection of restaurants and shopping.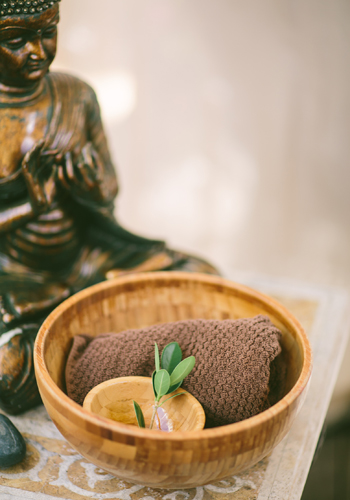 3. Naturally derived and paraben-free products – We loved that The Betsy is committed to using products that are paraben-free and derived from natural ingredients. It makes the treatment feel that much better knowing that the products being luxuriously slathered on you are good for you and your skin.
4. Attention to details – From the signature welcome ritual to the post-treatment glass of champagne, every detail has been accounted for to make every guest's experience top-notch. The signature welcome consists of a raw earth footbath where minerals of malachite, sandalwood and calendula oils and natural antiseptics help soften soles and soothe aches. A post-treatment glass of champagne overlooking the Atlantic is the perfect way to relish in the relaxation.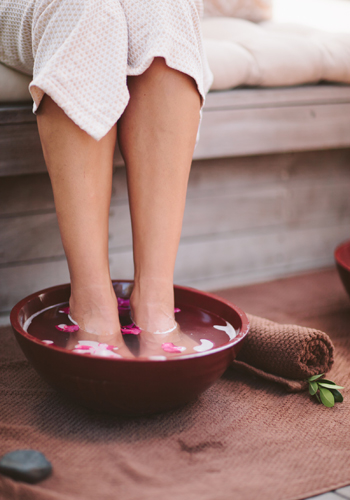 5. Uniquely curated menu– From a candlelight massage under the stars to a 99% pure nano gold collagen facial, The Betsy's spa services menu includes a unique selection of treatments and packages for that unforgettable experience.
6. Has more accolades than it does rooms – Hailed as having 'more awards than it does rooms' by Details Magazine, The Betsy is at the forefront in the press with countless accolades under it's belt. Allure Magazine gave the wellness garden a 5 star 'Blew Us Away' rating in their directory of the best massages, scrubs and wraps from New York to Los Angeles.
7. Adjoining sun deck – Adjacent to the spa is an intimate sun deck with plush sun loungers. Complete with cooling misters, this is the perfect place to relax after your treatment and sip a cool drink.
8. Miami Spa Month – Running throughout July and August, Miami Spa Month now in its seventh year is a great way to experience Miami's top spas with exclusive treatments at discounted rates.  The Betsy has curated signature treatments for the event. We indulged in 'The Girl From Ipanema,' a 70min Brazilian-inspired body treatment incorporating products made with antioxidant and vitamin-rich acai berries, macademia nuts, passionfruit oils and organic cupuacu butter.
9. Treatment for two– If you are looking for a unique couples experience, The Betsy's 'Massage Under the Stars' provides the perfect romantic backdrop for you and your loved one. Consisting of your choice of massage accompanied by soft music, mimosa champagne oils and candlelight, this starry-skied experience concludes at midnight.
10. Rooftop yoga – Listed in the New York Times 'Top Ten Things To Do In Miami,' The Betsy offers sunrise Vinyasa flow classes suitable for all skill levels. What a great way to wake up and face the day!