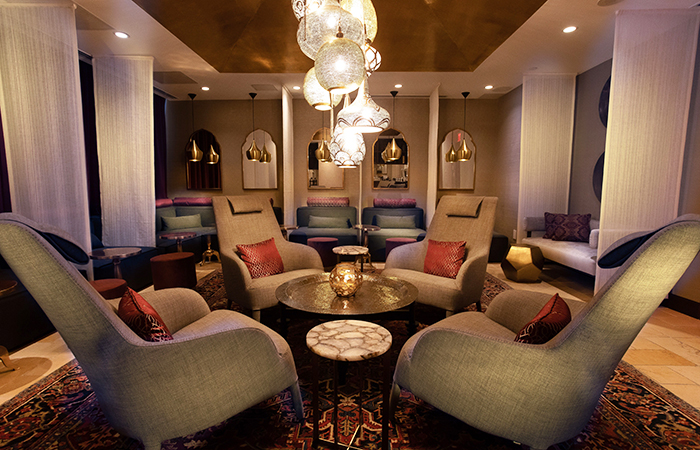 One of the best spas in the city (in our opinion!), this spot is super cozy, rich, luxe and romantic thanks to the Moroccan vibes, and the classic hammam experience. For Valentine's Day the love and romance just gets turned up even more… sign up for a couples Hammam, Gommage & Rhassoul Clay Body Masque session. Think a private steam chamber, a full body Gommage with black Moroccan soap, and a clay rhassoul masque. End off your spa day curled up in the lounge area sipping on mint tea and indulging in a little baklava.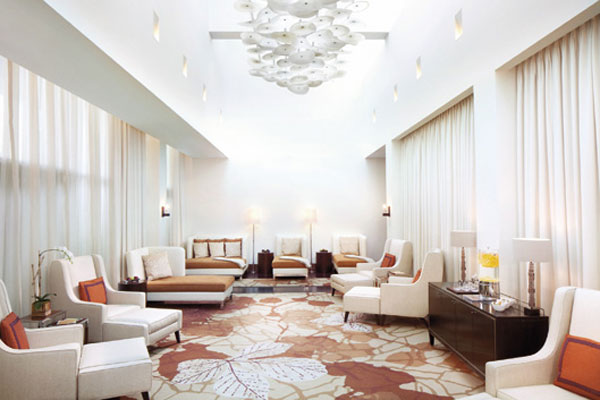 Ritz-Carlton Toronto Clarins Spa
The best go-to couples treatment at the Ritz-Carlton Toronto has to be the Floating on a Cloud treatment. Side-by-side foot treatments, massages with essential oils and finishing off with glasses of champagne… if you're not feeling relaxed as a couple after this, hit up the relaxation area or pools for an extra bit of chill.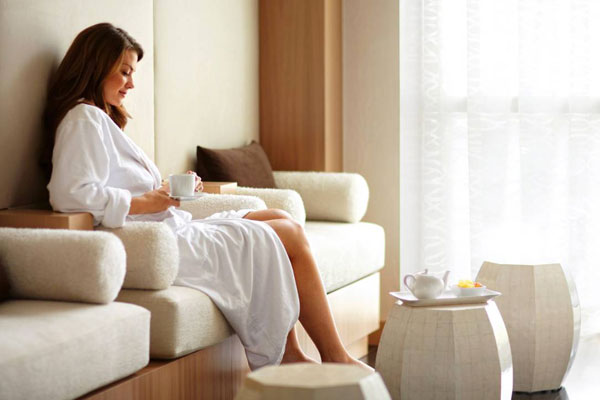 What we love most about this spa and experiencing a spa day here as a couple is the mix-and-match appeal. Sure you can sign up for a traditional couples massage (which trust us, is amazing!), or you can opt for each having your own special pampering (think coffee and maple sugar body scrubs, rose gold facials, Himalayan salt stone massage). Then meet up totally relaxed (hair a mess, eyes half opened relaxed) post treatment to sip on bubbly.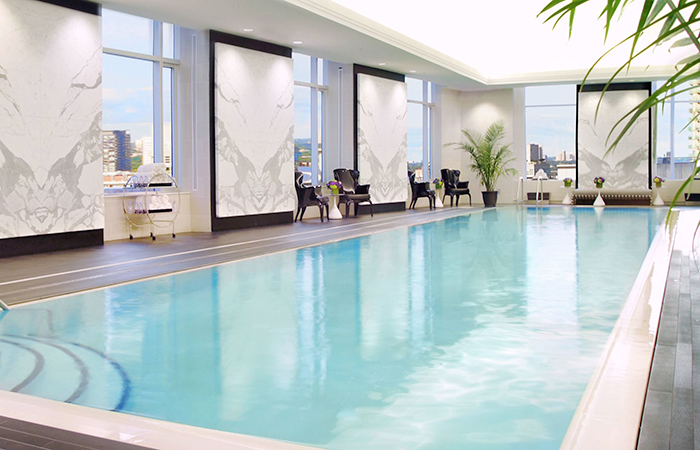 If you're really looking to up your Valentine's Day experience, book a beautiful suit at the newly opened St. Regis Hotel and then get a couples massage in your room. Because when the rooms are this stunning, you probably aren't going to want to leave it… ever. And what is more luxurious than bringing the spa to you? An added bonus would be customizing your massage, and of course getting some room service after.


More From Travel & Style
10 Iconic Hotels in Canada
5 Reasons to Carry-On Your Luggage
5 Tips for First Time Cruisers
Who and How Much to Tip at Hotels