When it comes to our luggage, we're always on the hunt for not just quality, but pieces that are smart and make our lives travelling a little bit easier. And we've found five sets that do just that, thanks to a little technological help. From electronic luggage tags (because real ones are just tacky, no?) to luggage that will charge your phone, you're going to want these carry-ons, stat.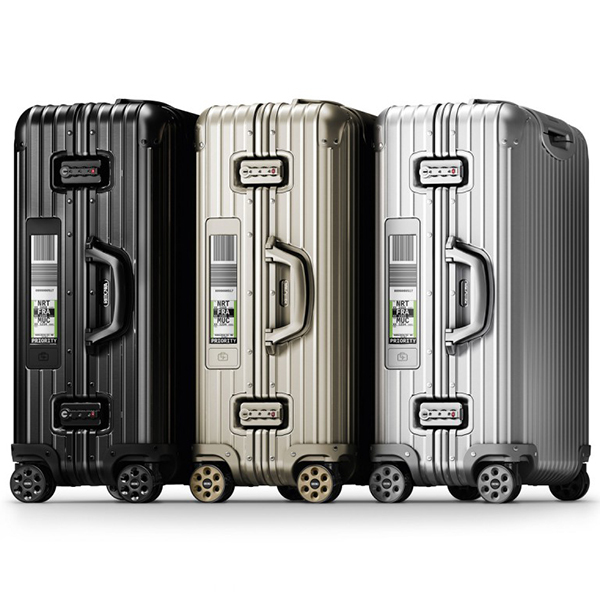 Rimowa Electronic Tag Luggage

Leave it to the efficient German brand to make the whole check in process even easier. Their new suitcases (from their Onyx to Salsa collections) come with new technology that allows you to check in your luggage from home, and electronically show your luggage tag right on your suitcase. No more lines, no more sticky tags.
From left to right: Topas Stealth $1555, Topas Titanium $1555, Topas $1245, travelsmarts.ca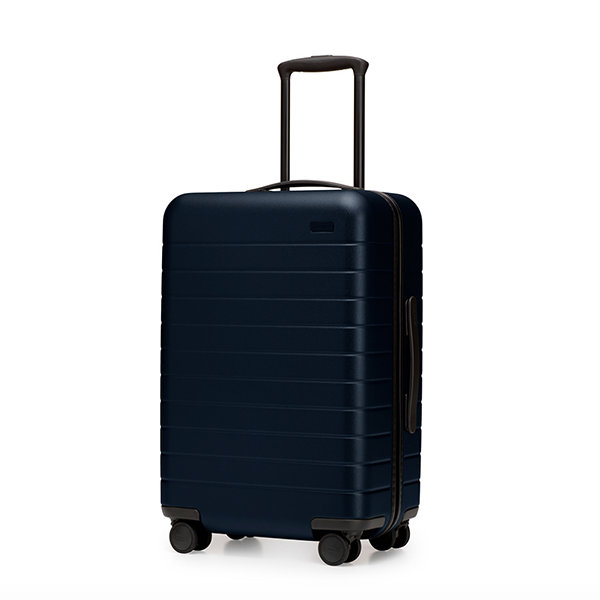 AWAY The Biggest Carry-On
This bend-under-pressure, never-break suitcase is not only durable for all your travels where you cram in as much clothing as possible, it's also super handy for keeping your electronics charged on-the-go. The carry-on's built-in battery charger will charge any USB device, so you never miss an Instagram update, or an important work email again.
AWAY The Biggest Carry-On, $375, awaytravel.com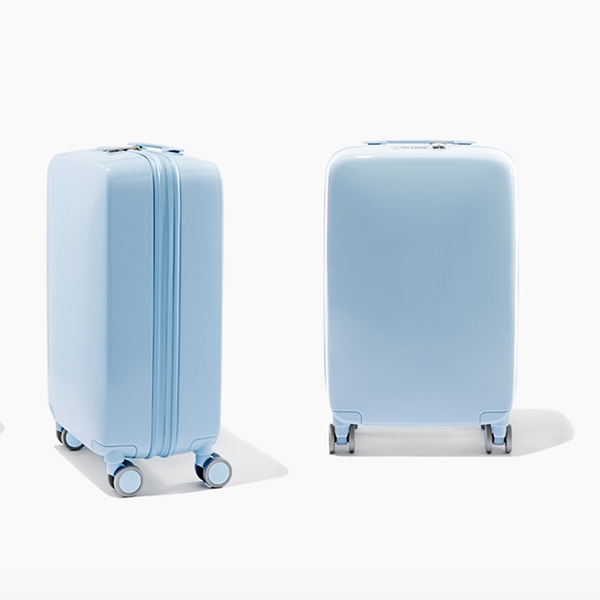 Raden A22 Carry-On
Not only is this possibly one of the smartest pieces of luggage out there (it charges via USB, calculates your luggage weight and has location awareness), it's incredibly light at only 8.4 lbs, which means more packing options for you (hello extra pair of shoes!).
Raden A22 Carry-On, $295, raden.com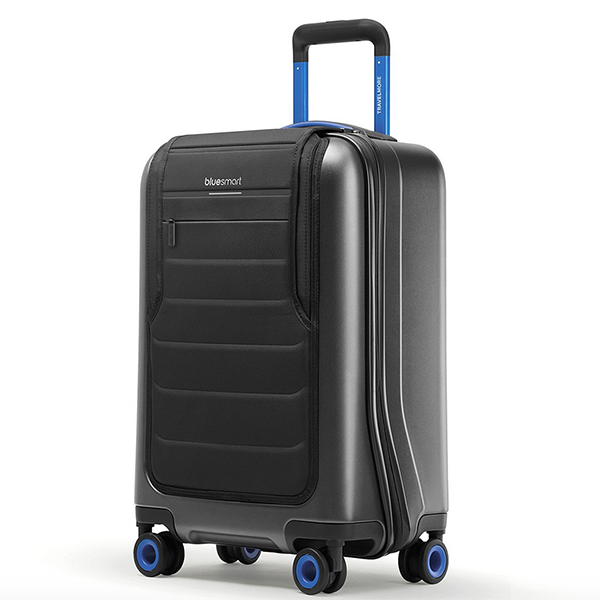 Bluesmart One Carry-On
Another handy piece of luggage that takes care of the simplest things for you. Sync up your phone so you can lock your bag, weigh it, track it and even charge your essentials. It's definitely on the more masculine side when it comes to colours and design, but we also love how durable the water-resistant hard shell is.
Bluesmart One Carry-On, $595, bluesmart.com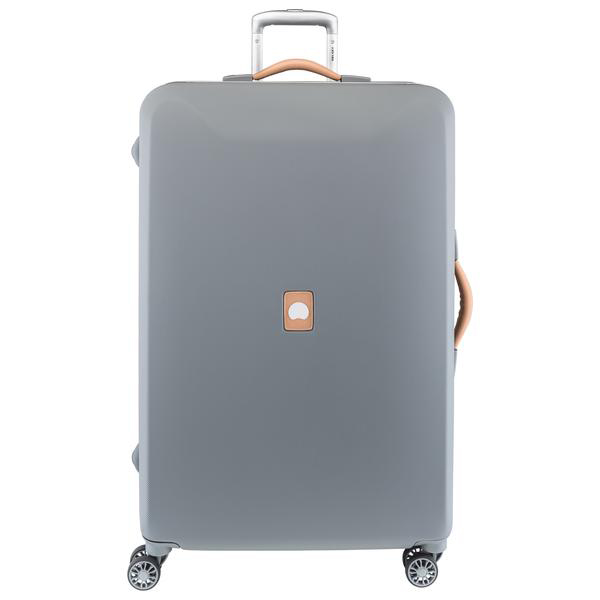 Delsey Pluggage Connected Luggage
We can't wait to get our hands on Delsey's new "pluggage" once it's available in the summer of 2017. The slick French-designed suitcase is connected through an app on your phone so you can lock and track your stuff, has an alert mode for any issues, a finger print lock and a built-in battery charger.
Delsey Pluggage Connected Luggage, delsey.com