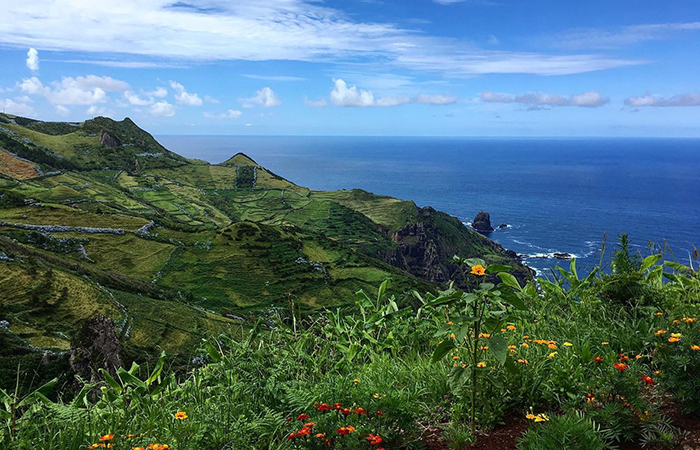 Feeling stagnant or restless always translates into every aspect of your life. Scary events, people falling in and out of your social circles, and failures in your professional life are enough to make you unravel. There are ways to combat feelings of anxiety, depression, or poor mental health through travel. And travel is often used as a way to restart your life. The destination could be a spa getaway or a place with panoramic viewpoints just an adventure away. You know you are calling out for some time to slow down when you travel. There are a variety of wellness and spiritual retreats all over the world that provide various amenities catered towards wellness and spiritual growth. Here's how to decide on where to go.
Spiritual retreats: First, decide what kind of pampering you need
When we book in time to step away from our responsibilities it's always in search of some sort of R&R. Rest is defined differently for everyone. But a wellness mindset is what you should keep in mind for the tone of your trip. Asia is one of the most common destinations for spiritual growth, but for some can seem like a long way to go for an escape and healing. Luckily, there are also plenty of spiritual retreats that adhere to eastern philosophy in North America and Europe. Here we break down where you should be looking at going to heal, grow, and glow.
Spiritual retreats: Asia
If mental well-being and growth is what you seek, go to places in Asia that have eastern philosophy as a pillar in their day to day culture.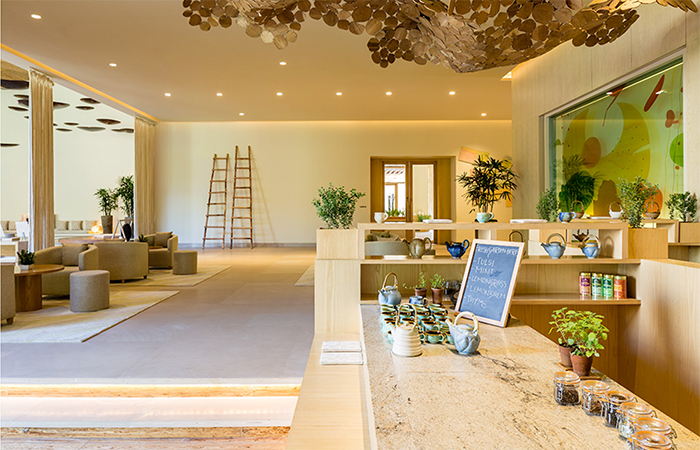 India: If "simple resting" is on your to-do list
Retreats can teach you to meditate in the peaceful outdoors, contribute to a sense of community, and build up a wellness mindset. Vana Health Spa and Retreat is located in Dehra Dun, India. India is the top destination for spiritual growth. India is also known for its ashrams influenced by Buddhist and Hindu tradition.
Vana Health Spa and Retreats pulls the euphoria associated with the outdoors into the services they provide. They strive to embody the forest. Guests are encouraged to feel protected and nourished in this space. The programming is influenced by climate as Vana implements healing while coexisting with nature. They call this Six Seasons. Retreat types available facilitate "simply resting the mind and body [which will lead] to physical and spiritual transformation." The rooms available range in size from a single room with en-suite to a whole floor plan with a deck and pool.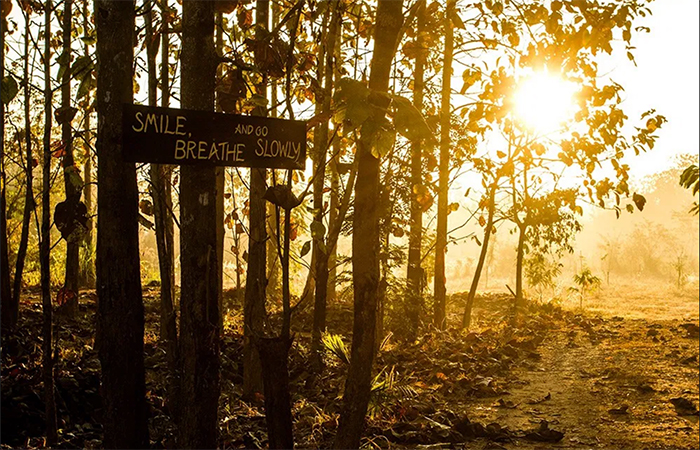 Thailand: Go beyond the crowded beaches
There is a misconception about travellers visiting Thailand for just the Full Moon Party. Going to the southern islands looking for a beach with 30,000 people on it isn't what we pictured for personal growth. There are still places to be found for intentional healing. One of our top picks is New Life Foundation as a mindful and treatment destination.
New Life Foundation is located in Chang Rai which is in Northern Thailand. New Life believes that there needs to be a profound connection of self to the body. Their Embodiment Retreat teaches guests that to personify change you must reconnect in a profound way to your body and self. These teachings elevate doubt, trauma, or inadequacy felt in everyday life. The Embodiment Retreat is a two-weekend workshop. Guests can also participate in the New Life community during their stay. The tight-knit community aspect of New Life is integral in their mission to satisfy guests and ensure they are not alone in feeling lost in everyday life.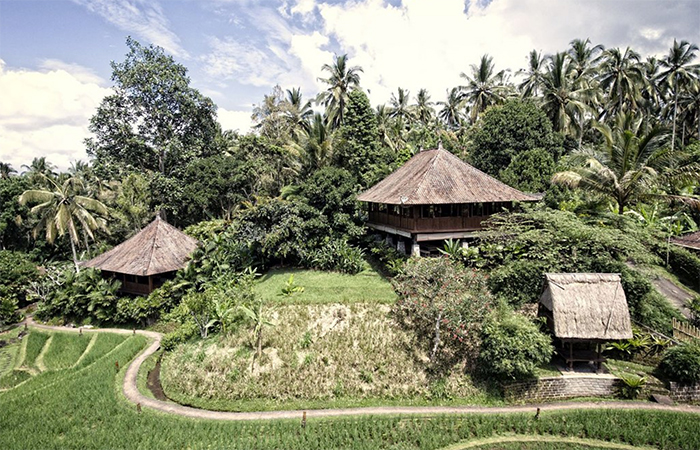 Bali: Mother Nature + home cooked food
A destination a little less intense in terms of spiritual growth is located in Indonesia. When going on a trip to Bali you might be craving the family treatment. Getting closer to its people and the Balinese way of life and tradition will lead to building bonds with its people. The pace of life is slower, relaxed and nurturing. Picture having access to home cooked meals away from home thanks to the hospitality of locals. Bali Eco Stay offers bungalow accommodation and is an oasis tucked close to Mount Batukaru. The food available is grown and sourced sustainably on-site. The property provides lush jungle, traditional rice terraces and a private waterfall for guests to enjoy.
Spiritual retreats: Europe
Let's face it…Asia is far and not everyone has the patience or leg room to sit on a plane for more than 6 to 8 hours. Fortunately, Europe has loads of spiritual retreats that adopt that eastern philosophy, with routine siestas scheduled in.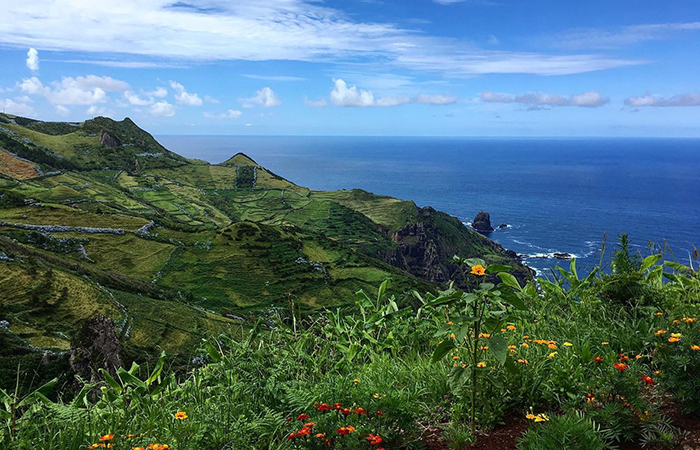 Portugal: Surf, rest, yoga, repeat
Shamballah Yoga Retreats is located in coastal town Sintra, Portugal. They specialize in yoga, meditation, and detox. Not to mention, Shamballah also offers a surf, yoga, and meditation retreat. It's five days aimed to harmonize body and mind with Portugal's infamous surf. This retreat is all-inclusive and features vegetarian food, five yoga and surf lessons. Waking up in the morning to the coastline and going out to learn to surf (which is a form of mediation) will have you leaving Shamballah refreshed and with a better mindset.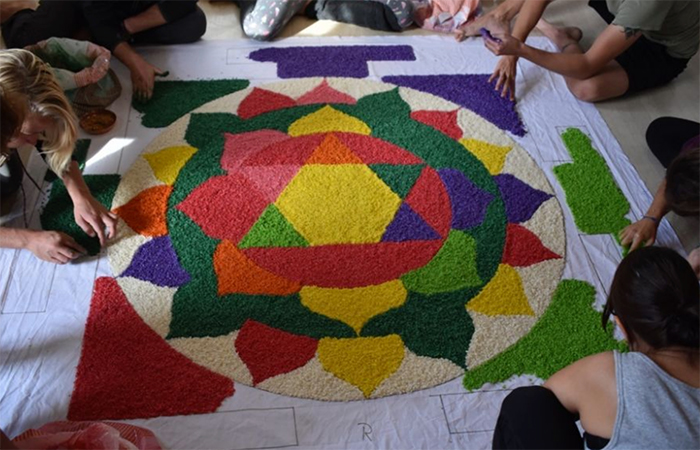 Greece: Reconnect to divine femininity
The Ellas Retreat located in Palairos, Greece is a much-needed escape from the noise everyday life brings. Palairos with a population of 10,000 is small enough that if your home is a big city you will cherish the quiet. This retreat is anywhere from 8 to 12 days and celebrates the goddess in us all. Yoga is the main focus in the Navaratri retreat with an emphasis on "the subtle connection between awareness and energy." Guests can also contribute by helping staff with cleaning and kitchen prep. The classes are donation-based so this is a great alternative to give back. This retreat can be found on the website Book Retreats.
Spiritual retreats: North America
Travellers who choose to stay close to home can be assured that there is a bounty of retreats to be found in North America.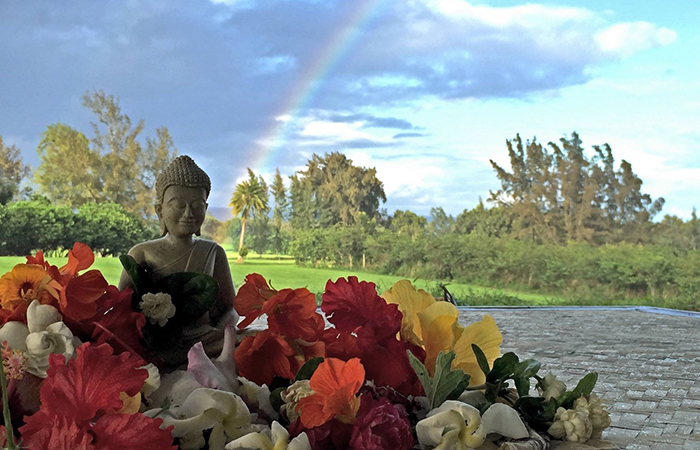 Hawaii: Dive into healing
Hawaii is a lush beautiful paradise and a spot wellness seekers and tourists alike flock to. Vipassana is located on a 30-acre property that sits along the Hawaiian coastline. On-site, they have created tranquil trails for visitors to wander through. Vipassana's mission is to connect guests with the lands long and deep-rooted history. The retreats change throughout the year which means that you are bound to find the right healing for you. Every retreat is run by experts with 30 plus years of meditation experience. They also have several monks on-site to help assist guests and staff in mindful practices. A recent retreat scheduled for travellers to enjoy is called Liberation of Heart and Mind: Insight Meditation and Lovingkindness. It is a 9-day retreat which focuses on meditation and "touching into the wordless depths of our own heart, with an emphasis on lovingkindness, compassion, empathetic joy and equanimity."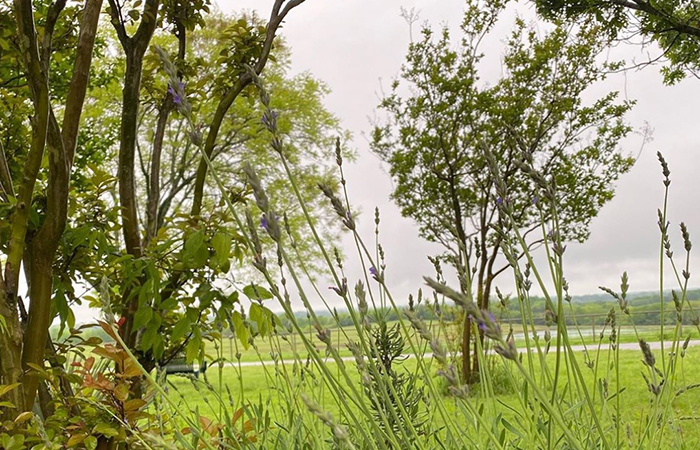 Texas: A country road can lead you to an awakening of soul
In the heart of America, in Texas of all places, you can glow and grow. Siddhayatan: A Place of Siddhas allows travellers a southern haven to reawaken your soul. The property features a monastery and ashrams. A retreat called Awakening of the Soul gives you the much-needed practices to connect self to the soul's purpose. The retreat gives guest tools to unlock their purpose through a variety of practices. These practices include inner work, affirmations, guidance, meditation, pranayama (ancient breathwork), and concentration. To maintain eastern philosophy at the retreat they also serve only vegetarian cuisine. Teachers from Siddhayatan want you to walk away from your stay transformed and able to experience your reality in a radically honest way.
Book, grow and glow
Based on the locations provided we hope the booking process is easier. Craving disconnect is something travellers can always find when they book a trip. When you choose to stay at a spiritual destination, you will be able to come back into everyday life no longer burdened by circumstances that lay outside of your control. Aspects that once blinded you such as lingering doubt, inhibition, or disconnection to self and others can be replaced by self-love, greater connection to self, to others, and a glow that will radiate. These positive changes will impact on those around you and might inspire them to book a retreat.