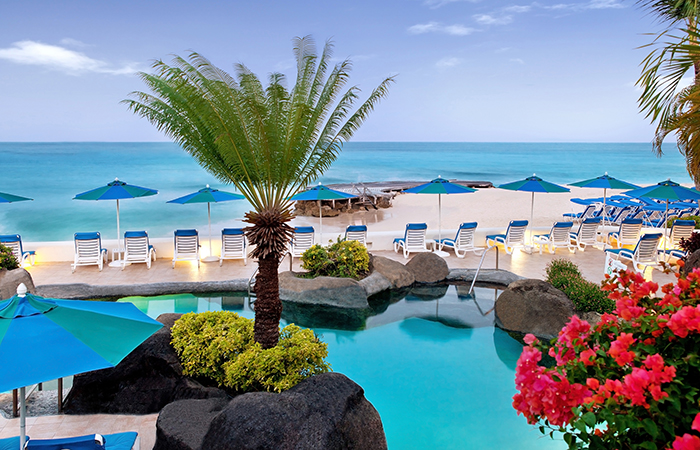 "So what's Barbados like?" was the question friends and family had for me after I returned from a recent five-day trip there with my husband. Where do I start? It's laid back. The people are warm and friendly. It's safe. The water is pretty. The food is delicious. The rum is the best. There's lots to do—or nothing to do. And it's breathtakingly beautiful. Here are the highlights.

Laid-back Fun
If you're in Barbados on a Friday, it's well worth jumping into the chaos that is the weekly Fish Fry in the town of Oistins. We joined tourists and Barbadians, or "Bajans," both for the fresh fish done to your liking and for the "lime"—Bajan parlance for letting your hair down. We enjoyed our beers, grilled wahoo with Bajan pepper sauce and macaroni & cheese pie at the long picnic tables with a view of the outdoor stage, where '80s-style break dancers did their thing in front of a dancing, cheering audience. The place was rocking.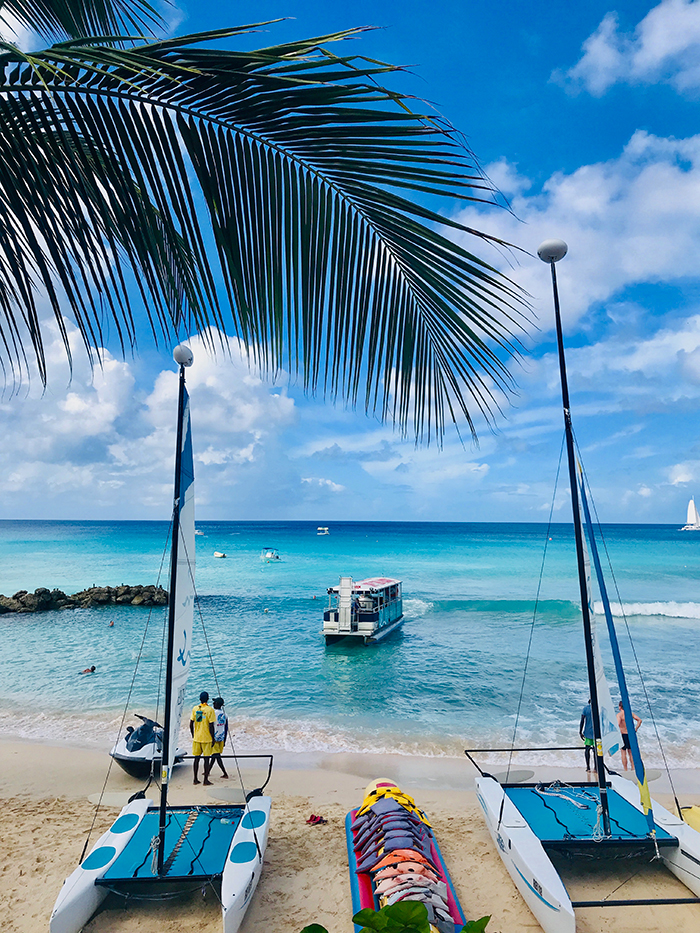 Another fun thing to do is a half-day adventure on the Cool Runnings catamaran. We took off from the island's biggest city, historic Bridgetown—a UNESCO World Heritage Site—at about 9:30 a.m. and got back at 2 p.m., tired and happy. We'd snorkelled over a couple of wrecks and swum with sea turtles. We'd spent a couple of hours anchored on calm, clear-blue water near white-sand beaches, jumping from the catamaran into the sea. And we met some great people also aboard for the adventure, which included a lovely buffet lunch and as many rum punches as you could handle. I highly recommend this outing.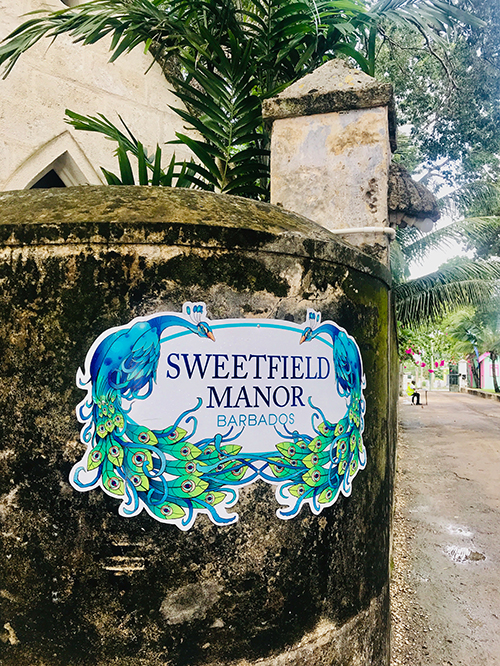 And for the ultimate laid-back vibe, consider signing up for Mindful Living Barbados. This new three-day event is organized by Barbados Tourism and led by Toronto-based Randi-Mae Stanford-Leibold, an author and mindfulness leader. It features talks by naturopath Mary Choi, also based in Toronto, among other wellness experts, and takes place at the secluded and historic Sweetfield Manor. And, yes, yoga is a feature of the retreat. As is a colourful peacock that struts purposefully around the property.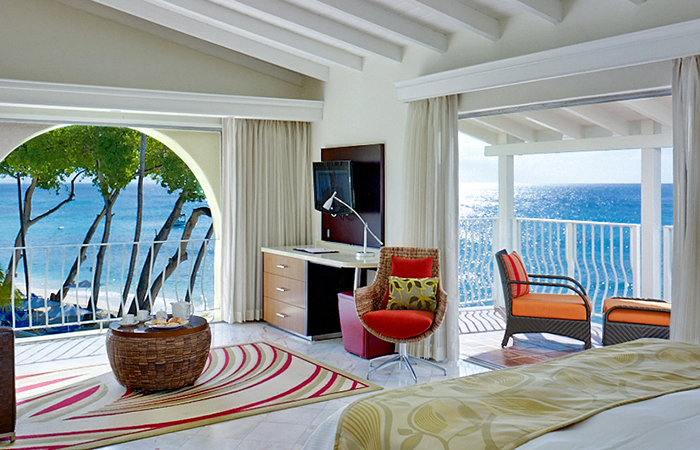 Beach Resorts
Visitors have so many options. Crystal Cove & Tamarind are just two of the beachfront accommodations on the island's west coast, and I found them to be wonderful places to park yourself for a few days—especially with the ease of them being all-inclusive. The colourfully decorated rooms are so comfy, and you can choose from either the beach or several pools, plus a variety of dining settings (and if you want to try the facilities at the sister property, you can take the hotel's water taxi). I found the service was attentive and thoughtful, and the food fresh and delicious. My husband and I loved the Barbecue Buffet on Saturday night at Crystal Cove's open-air Drifters restaurant, where you can dine with the backdrop of a Caribbean sunset and the sound of lapping waves.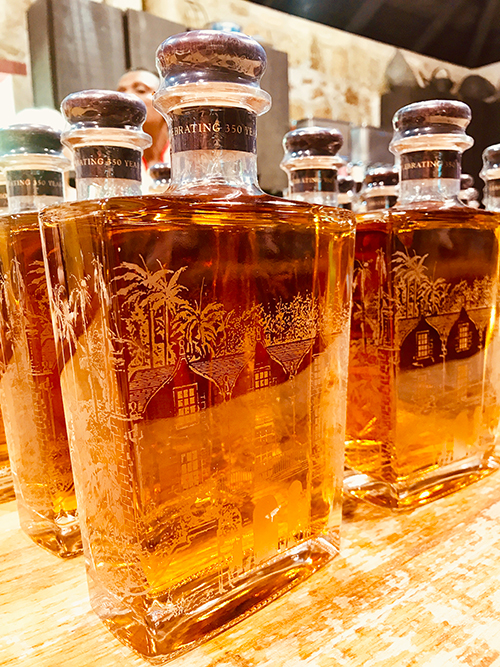 Interesting Sightseeing
If you can, hire a driver to take you to the places on your must-see list. We visited a few, and Andre Benjamin of Exquisite Chauffeurs was not only professional and reliable as he took us around, but extremely knowledgeable about his island home. First up was St. Nicholas Abbey distillery. Before exploring this historic plantation house and rum maker—and tasting its award-winning nectar poured from gorgeous etched bottles—we had a sweet little trip on its antique steam engine and took in the bird's-eye view of Barbados' east coast from Cherry Tree Hill.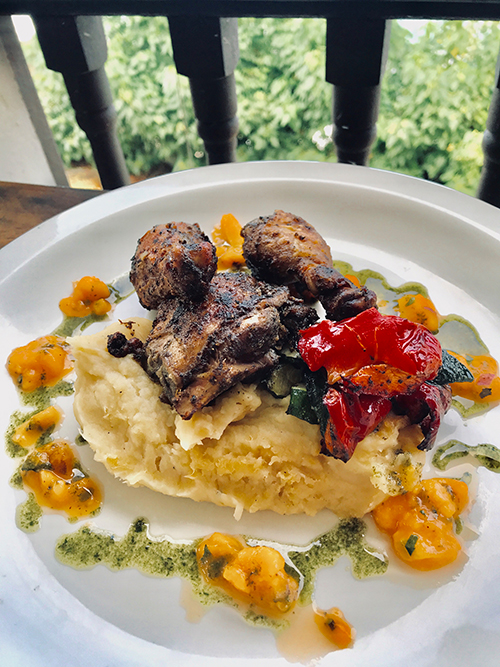 Later, it was lunch at the boutique Atlantis Inn near Bathsheba (the island's surfing paradise). My husband had a local 10 Saints beer and spicy "sea cat"—octopus—while I enjoyed a watermelon-rum cocktail and the best jerk chicken dish I've ever tasted, all with the backdrop of crashing waves and palms.
Andre also took us to Orchid World, high-elevation gardens with more than 1,000 orchids on display. It was cooler up in the mountains, and so quiet amid the lush green gardens surrounded by whispering sugar-cane fields.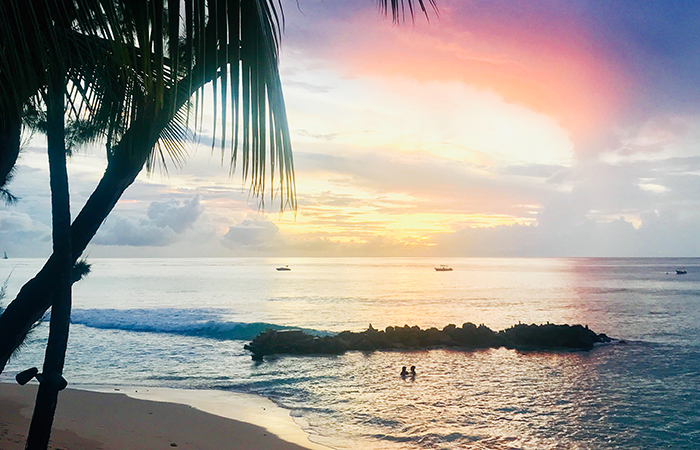 We were lucky enough to be in Barbados on a Saturday, so we jumped at the chance to take in the weekly horseracing at the Garrison Savannah racetrack near Bridgetown. The atmosphere was pure excitement as the crowds cheered on their picks to cross the finish line first—me included. My $5 bet won me $20, which was a nice bonus, and more than enough to cover our $3.50 fares to take the local "reggae bus"—so named for its booming tunes—back to Crystal Cove. After dinner, it was a post-sunset swim in the sea under the shining stars, where we talked about how lucky we were to visit this special island.
More From Travel & Style:
Ovolo Woolloomooloo: Where History Meets the Future
Hotel We Love: Cordis Hotel, Auckland
Hotel Review: The Vic, Hong Kong
From Five-Stars to Farms to Paladars: How Cuba's Food Scene is Blossoming