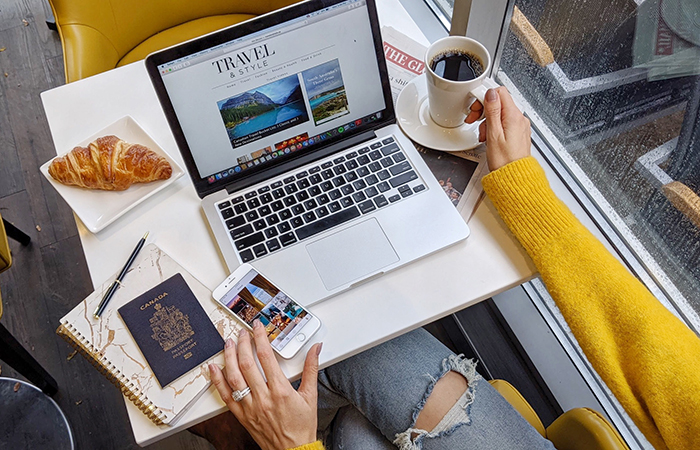 Fall is hands-down one of the best times to travel in our opinion. It's kind of like the travel new year, or a fresh start, and even a way to finish off the year on a travel high. Autumn also comes with a whole lot of travel deals as a lot of destinations are in their shoulder season (that not too-busy, not-boring time in between peak and off seasons). The weather is still favourable and destinations aren't typically as busy, making it a win-win situation and one of our favourite times of the year to get on a plane and explore. Here are some of our tried and true tricks for planning a fall vacation without breaking the bank (you can splurge a bit more on a gorgeous suite, a night out or an extra massage).
Big change in your life? Vacation can still happen!
If you think you're financially strapped because of a bigger life purchase or life change (hello, new home or new baby!), you might be surprised to know you can still map out a great getaway. Don't forget that there are many ways that you can save on a day-to-day basis that will make pocket change for a trip add up. One way is to consider your credit card situation. Credit cards like the Capital One Costco Mastercard come with loads of perks that can easily be put towards your next trip faster since it is a cash back credit card. That means on restaurant purchases you get 3% back, gas purchases give you 2% back and you even get 0.5% on the first $3,000 you spend annually on all other purchases (with 1% after that). Use those savings for your next trip, and chances are you'll be eating out a lot more on vacation, so why not get cash back for your meals, too? Also, If you're a Costco member, you can try Costco Travel, a trusted service that negotiates the best value and offers special perks!
Apply and get $10 just for using your card
Apply between October 28 and November 10, 2019. If you're approved, spend $50 by December 10, 2019 and get a $10 statement credit. See Capital One for more details. 
Double check your insurance coverage to save
The credit card offers car rental collision/loss damage waiver, common carrier travel accident insurance, baggage delay and travel assistance. So you're not only saving for vacation (and saving while ON vacation), you're also just making planning your trip so much easier. Before you travel, make sure you double check the details on what you'd be covered for.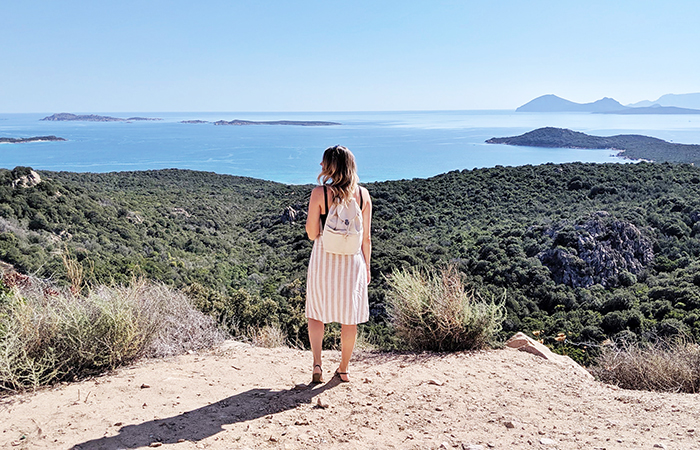 Set up price drop alerts
A huge factor in planning a vacation (and one that doesn't put you in financial trouble, whether it's last-minute, or more planned out) has to be the cost of flights and hotels. Looking for the best options can also be a big-time commitment that, quite frankly, most people don't have. We're fans of using apps to do the guesswork and searching for you. Flight tracking apps like Hopper, Skyscanner and Secret Flying all hunt for great prices, and allow you to set up your trips so it will do all the tracking and send you alerts when prices rise or drop so you can make the best decision. Visit CostcoTravel.ca for the best travel offers that are carefully selected just for you!
Use forgotten points
With the plethora of credit cards and rewards programs that are out there, we're guessing that (like us), you may have forgotten you have a free night stay at your favourite hotel or a great discount code on a booking website. Now is the time to use them! Using points can easily bring down the cost of your vacation, or it could even allow you to treat yourself to an upgrade.

*This article is sponsored but all thoughts and views are that of the author and Travel & Style Magazine.

More From Travel & Style
Get to Know The Pretty Side of Portland
7 Reasons to Visit Dubrovnik
Who and How Much to Tip at Hotels
The Best Travel Photography Tips