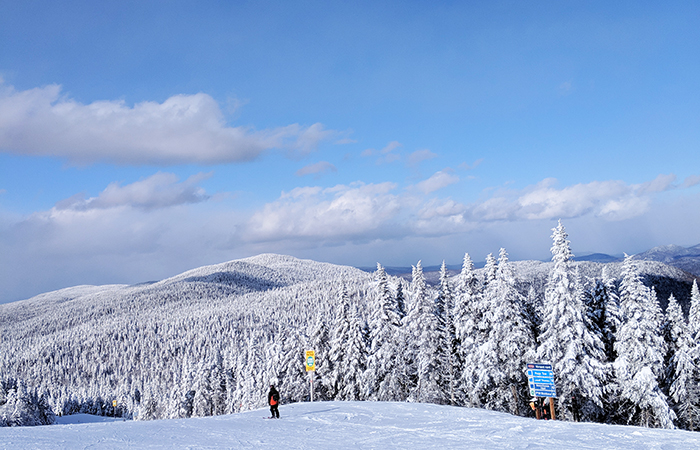 If skiing is life, then an IKON Pass might be the best self-care gift to yourself ever. This one pass gives you access to 38 ski destinations around the world. If you're in Toronto like I am, nearby resorts on the pass include Blue Mountain and Mont Tremblant—and you'll want to start budgeting for ski trips to Valle Nevado in Chile, Copper Mountain in Colorado and Mammoth Mountain in California (all of which I have skied and I can vouch that they are worth the trip!). We kept it local this time around and visited IKON's two resorts close to home.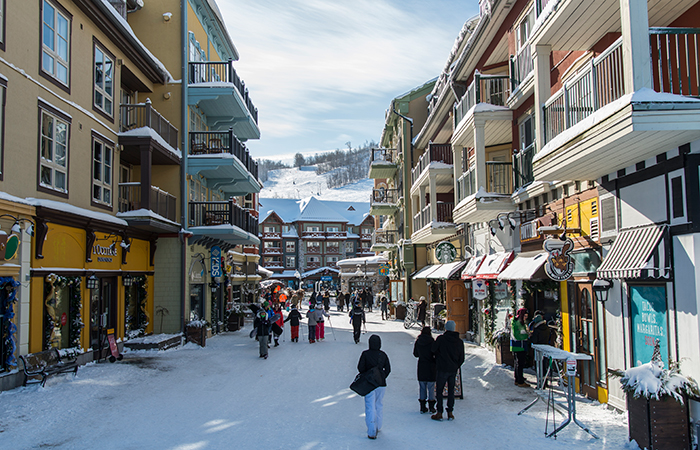 Blue Mountain

Having only been to Blue Mountain in the summertime, I discovered this winter that this resort offers decent skiing with elevation of 720 feet and 42 named trails (and 30 lit night trails!), just a two hour drive from Toronto. And if there's meager snow in downtown Toronto, you don't have to worry as there is typically plenty on the mountain up at Blue even though it's not that far from the city (and yes, it gets some help from the snow-making machines, too). There were plenty of green and blue runs this self-proclaimed "advanced beginner" found adequately challenging.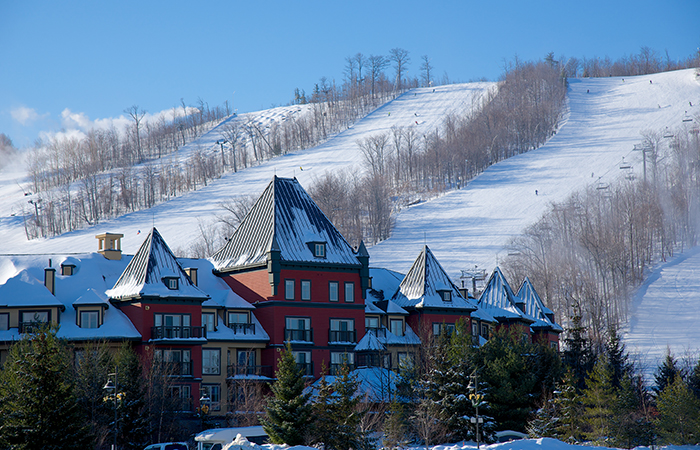 Where to stay
You'll appreciate the fireplace in your room at the Grand Georgian since the temps can drop to -30 Celsius, plus the kitchenette is always a bonus if you want to make a quick breakfast before heading out for a morning on the slopes. Bonus: It's a short walk to get your ski rentals and to the Silver Bullet lift, plus the hotel has a hot tub so you can après-ski like a pro.
Where to eat
Book a table near the impressive fireplace at The Pottery at Blue Mountain Resort. The menu focuses on ingredients from Georgian Bay, so expect hearty dishes, aka exactly what you'll be craving on a chilly winter night, such as prime rib with Yorkshire pudding and mushroom and saffron risotto.

What to do
Take the Southern Comfort lift to the peak and grab a pair of skate rentals there to enjoy the winter wonderland of Woodview Mountaintop Skating. This 1.1-kilometre loop offers magical views of the Niagara Escarpment. But, if you haven't gone snow tubing since you were five years old, make your way over to to the tubing to slide down the hill; you'll regret having given it up for so many years.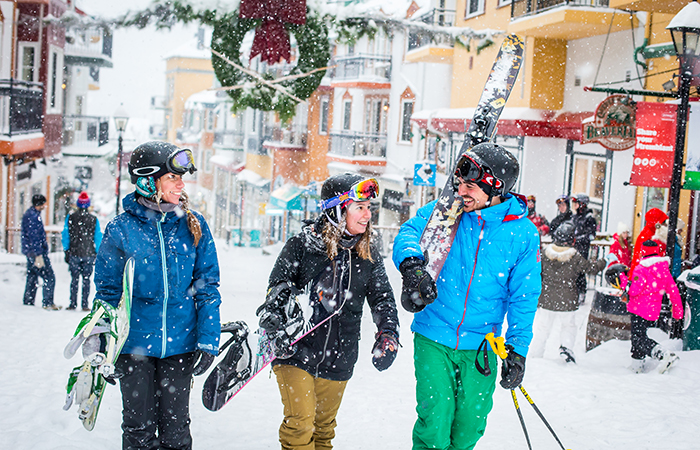 Mont Tremblant
About a six-hour drive from Toronto will get you to Mont Tremblant (or you can hop onto a super short flight), an impressive ski resort within the Laurentian Mountains. With more than 100 trails (divided into four sections), from beginner to advanced, there is no shortage of choices for you to ski here (specifically 305 hectares with an elevation of 875 metres—how's that to get your adrenaline pumping?). The views of evergreens heavy with snow are magnificent any time of day but for the most serene, feed-your-soul experience, invest in first tracks privileges to ski the mountain in the early morning (and before the conditions get icy).

What to do
While on the mountain and needing a snack, hot chocolate or coffee (pro tip: order it with a shot of Baileys), stop into Le Refuge du Trappeur, a traditional log cabin midway up the Versant Soleil side of mountain to defrost for a bit. But you may want to plan another visit here–meet with a guide to snowshoe to Le Refuge for a fondue dinner. Alteratively, if you're looking to give your legs a break, book a dogsledding excursion for an unforgettable excursion with some beautiful, hardworking huskies.

Where to après-ski
In the village, the renowned Le P'tit Caribou is where the après-ski scene is at (in fact, it was ranked fourth best apres-ski spot in the world by Forbes). This rustic Tremblant institution serves up everything from beers to cocktails and has plenty of activities to unwind with (think beer pong, stump and giant jenga).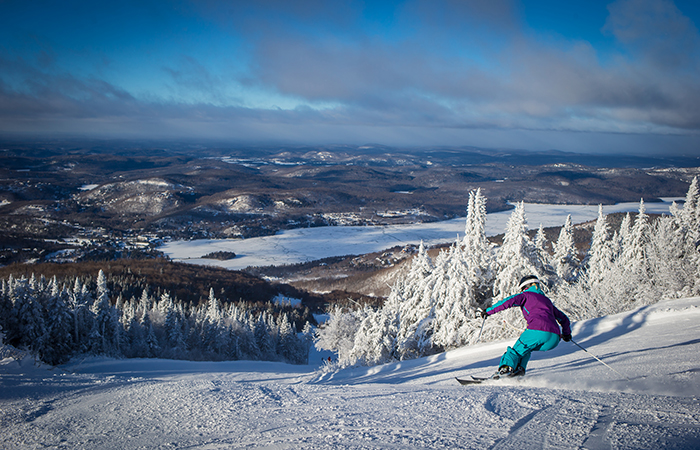 Where to eat
When you've tired of poutine (hey, it can happen sometimes!), book a table at Coco Pazzo, an Italian restaurant with a chic atmosphere where the menu boasts dishes crafted with organic and naturally raised farm ingredients whenever possible. When presented with a plate piled high with pasta and a sauce made with homemade sausage and rapini, the server asked "Parmesan… one or two servings?" and we knew we'd made a good restaurant choice. (The correct answer is always two, in case that wasn't absolutely clear.)
More from Travel & Style
David Rocco's Passion for Food and Travel
5 Tips for First Time Cruisers
Why Carry-on Your Luggage
Jillian Harris' Packing Essentials