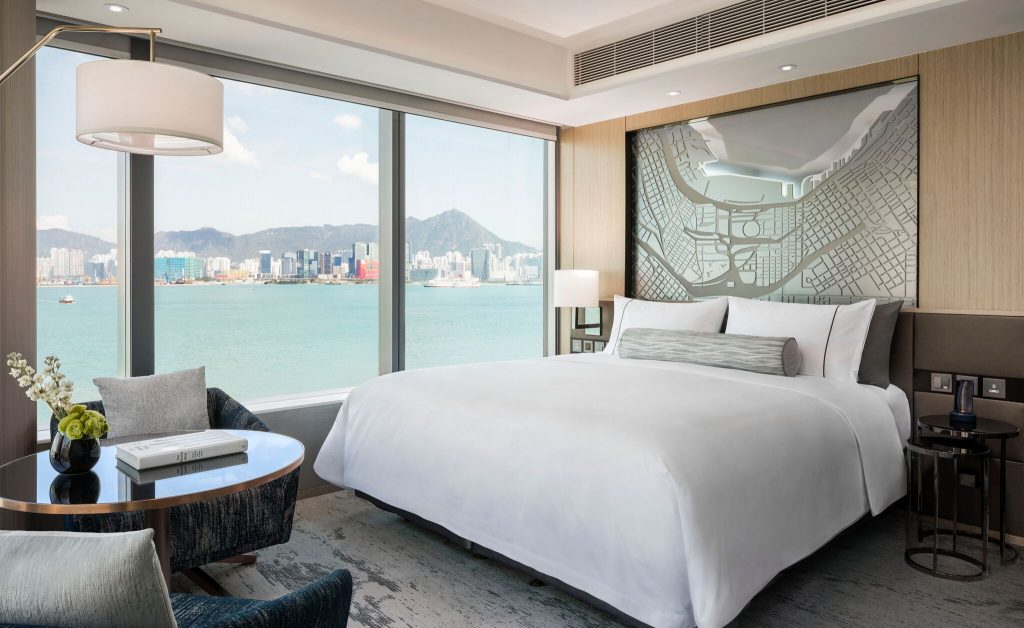 Hong Kong, how do I count the ways that I love you? There is the hustle of street markets, everywhere. There is the food, from Cantonese-style to every other Chinese and international cuisine, whether it's street food or rooftop luxury. There is the constant buzz, and the way this place moves…from its ferries to its vast underground (MTR) network to its 19th-century trams and every other mode of transport you can think of. And best of all are the world's best harbour views from a gazillion vantage points. I recently discovered a new vantage point: from The Hotel Vic at North Point.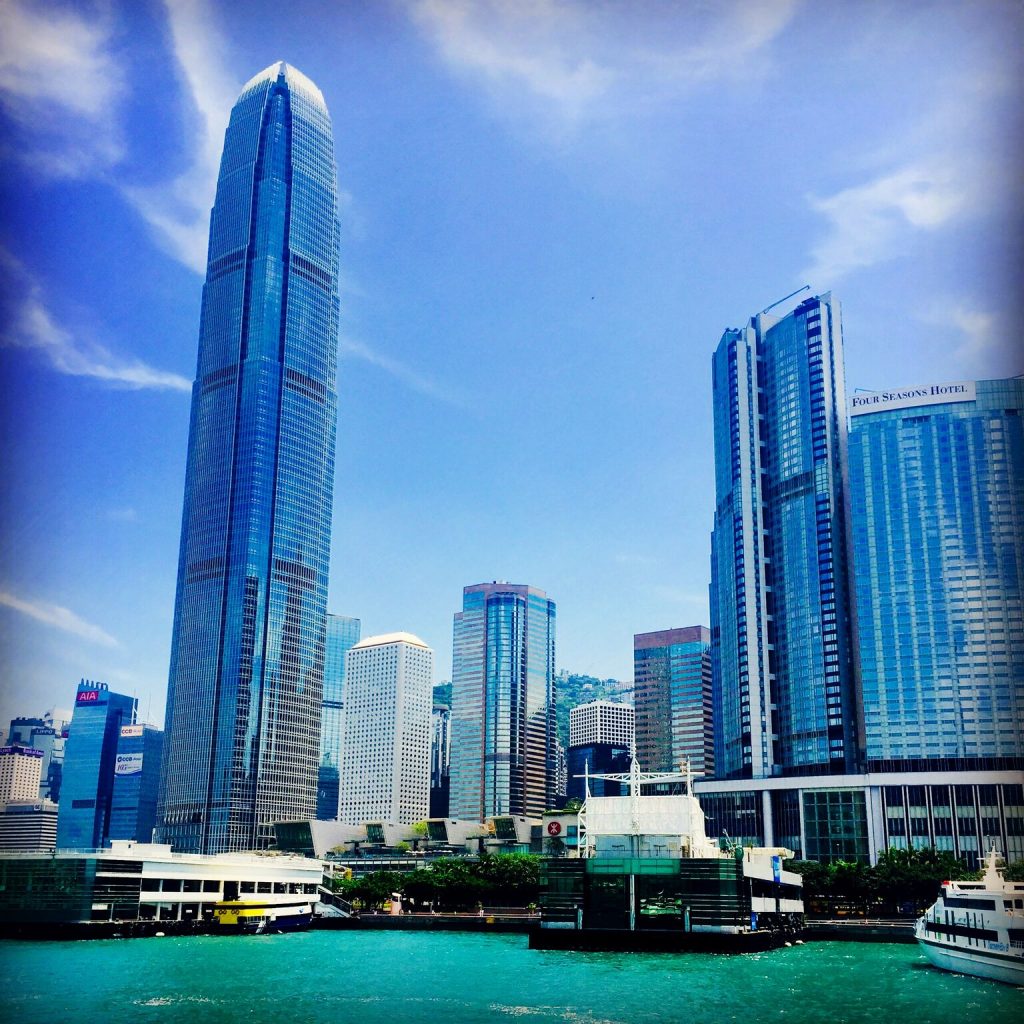 I hadn't known this angle on Victoria Harbour (hence the hotel's name), which divides Hong Kong Island from Kowloon, because it's brand new, and I lived in this city several years ago. Back then, I'd known North Point as a working class neighbourhood, with a great food market called the Java Road Market; North Point is a little bit east of the slick shopping mecca of Causeway Bay. But things have changed. North Point has become newly fashionable, thanks in large part to the opening of The Vic and the incredible, huge Harbour North shopping centre attached to it (accessible from the hotel itself). Coinciding with its opening is a new waterfront promenade. And the aforementioned Java Road Market is directly across the road from The Vic—talk about old meets new!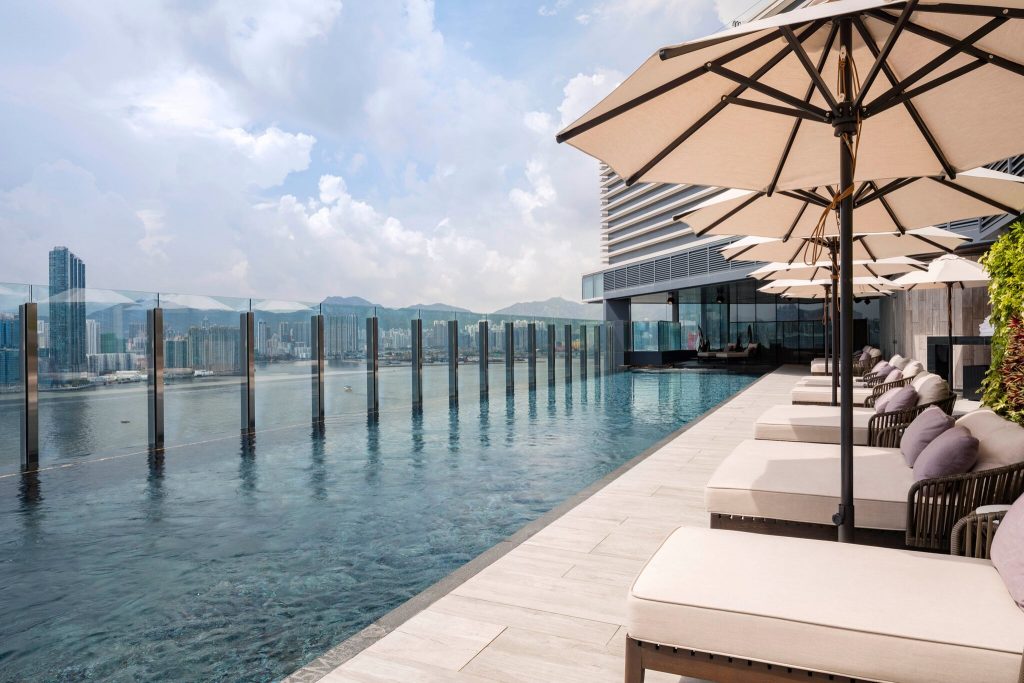 From the moment I arrived at the hotel and was warmly greeted by Guest Experience Manager Samson Chow, I felt at home. Samson escorted me to my room on the 20th floor and, after I got over my awe at the floor-to-ceiling view across Victoria Harbour—teeming as always with a variety of vessels—he pointed out the Nespresso machine (each room has one), and walked me through the "handy phone" that I could keep with me during my stay, in case I needed to to find my way to various places or call anyone locally.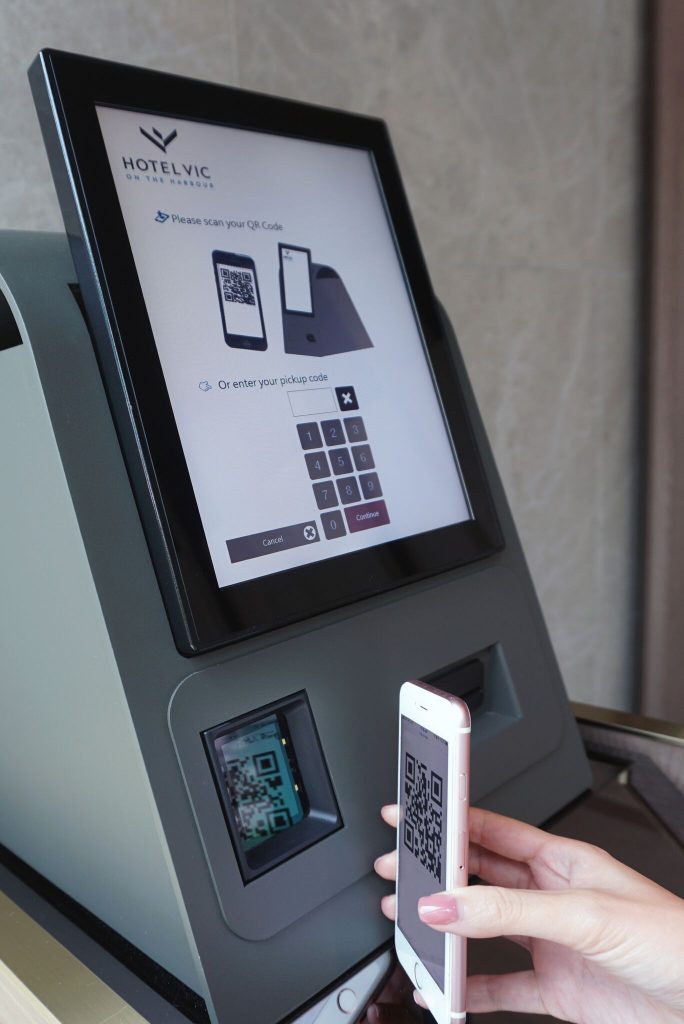 This place has an emphasis on handy technology, including check-in kiosks in the lobby if you are on the run. "Plus, The Vic has one of the fastest Internet speeds in Hong Kong for its size," Stephanie Fong explained to me the next morning over breakfast at the bright, airy Farmhouse restaurant. Stephanie is the hotel's Director of Marketing Communications. Speaking of size, there are 665 guest rooms at The Vic. And rooms are affordable: you can get one for as little as about $230 per night—for five-star luxury that's a great price anywhere, but in pricey Hong Kong, it's incredible value.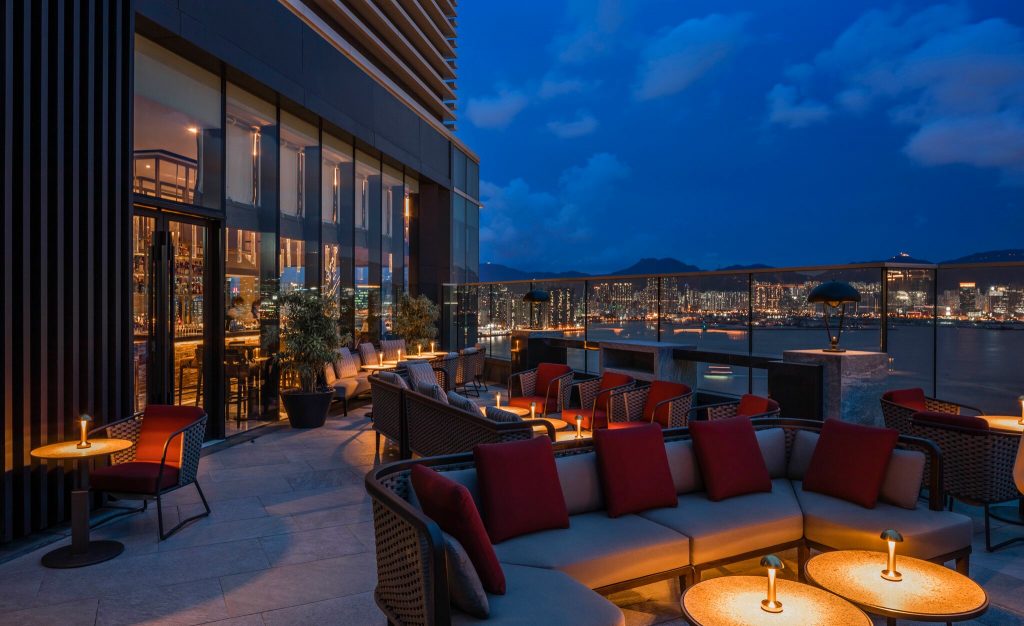 When I visited, it was November, when Hong Kong's weather is perfect, in my opinion— sunny, still-humid days and an average high of 25 degrees Celsius. So after breakfast, I headed up to enjoy the city's highest rooftop pool, an infinity pool plenty long enough to do lengths in. Which I very happily did, loving every moment. (The pool is attached to a well-equipped fitness centre—again, with those views.) Then, after a day of reacquainting myself with Hong Kong Island via tram, meeting a friend for lunch, stopping now and then to explore the streets and do a bit of shopping, I came back anticipating a lovely dinner at The Vic's signature restaurant and cocktail bar, Cruise.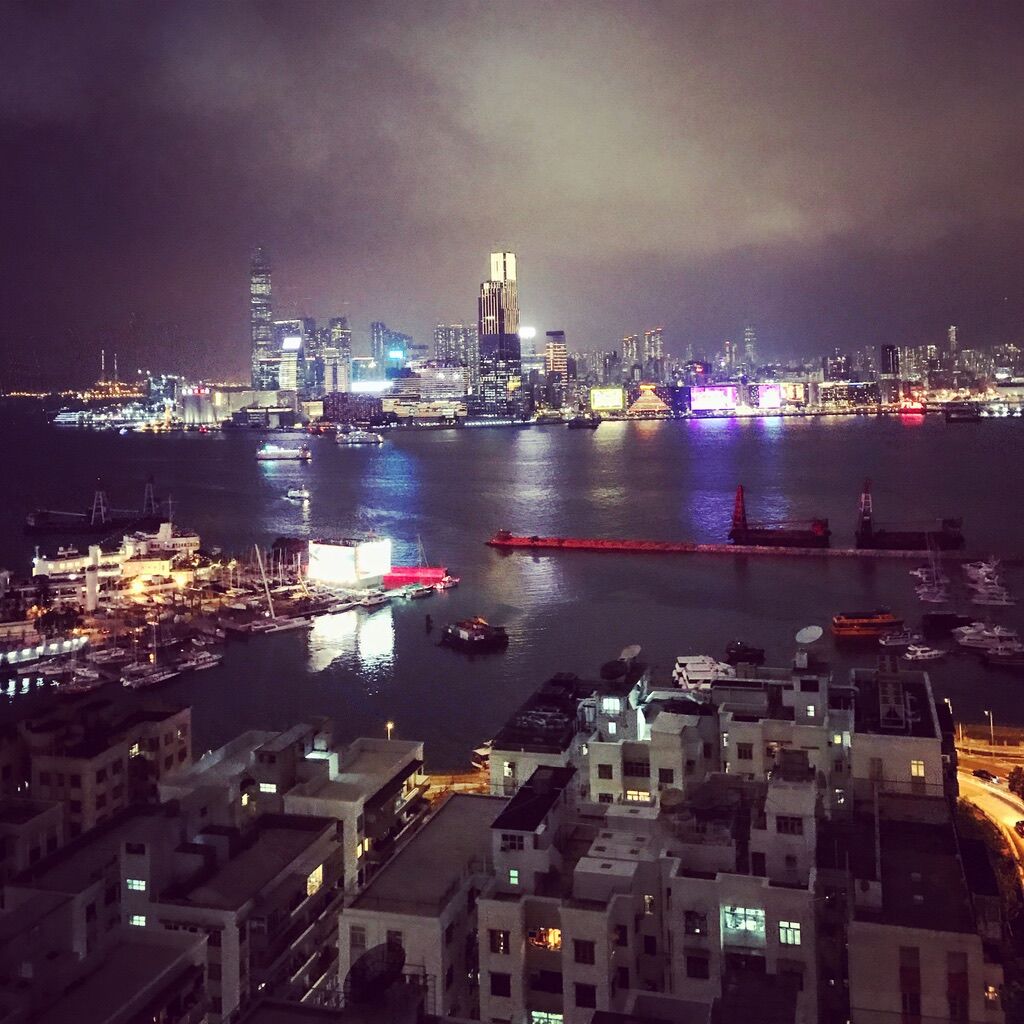 I had already noticed colourful art throughout the hotel, but a stunning metal sculpture at Cruise's entrance on the 23rd floor really caught my eye. It's a piece by Vancouver-based artist David Spriggs, and consists of layers of aluminum shaped in what look like snowflakes. The multiple layers, which can be viewed from almost every side, are meant to be symbolic of the depth of time, hence the work's name, Epoch. It's just beautiful.

Unwinding over a glass of wine and delicious meal (lobster bisque followed by tender beef with Chinese vegetables), my backdrop was a panoramic view of Victoria Harbour. Although I was missing my husband, who was back home, I almost felt sorry for the others chatting at tables in groups of two and four—I had nothing to do but drink in the views.
More From Travel & Style
From Five-Stars to Farms to Paladars: How Cuba's Food Scene is Blossoming
Celebrity chef David Rocco's Passion for Travel
Why Carry-on Your Luggage
Jillian Harris' Packing Essentials