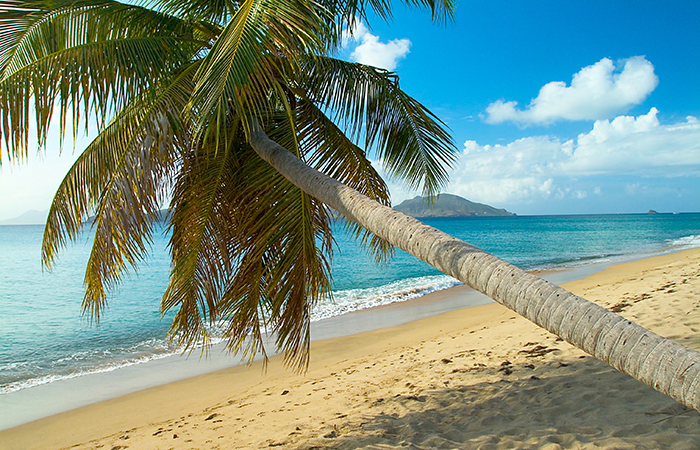 "Two islands, one paradise—but Nevis is heaven on earth." My driver, Hubert, shares this local sentiment shortly after he picks me up at the water taxi jetty; it had been a six-minute boat ride from the island of St. Kitts, where I'd landed. As we roll through Nevis's hills bounded by the sparkling blue Caribbean Sea to the right and the green, volcanic Nevis Peak rising to the left, I notice the round volcanic-stone sugar mills that dot the landscape.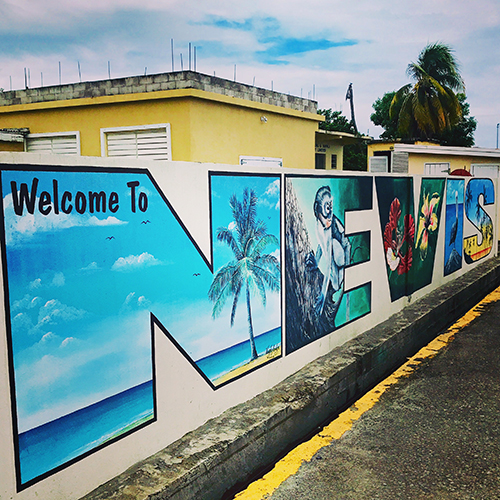 Nevis (pronounced Nee-vis), which together with nearby St. Kitts became a nation in 1983, is one of the Leeward islands, with Antigua to the east and Montserrat to the south. We North Americans tend to think of the UK and Europe as the closest destinations if we want to experience history. But there's plenty of history to the south of us, in the Caribbean—and few islands can beat little Nevis on that front. Its history is a sugary one: the island was the richest in the Caribbean in the 17th and 18th centuries as it had a monopoly over the sugar trade. Lord Horatio Nelson himself, whose famous sea victory at the Battle of Trafalgar in 1805 made him a British hero (although he was killed in the process), was stationed here for a couple of years. The Caribbean's first hotel, Bath Hotel built in 1778 and bubbling with five hot springs, is on Nevis (today, it's a museum). And Alexander Hamilton, one of the authors of the constitution of the United States, and subject of the smash Broadway hit Hamilton, was born here. There's a museum dedicated to him in Nevis's main town of Charlestown.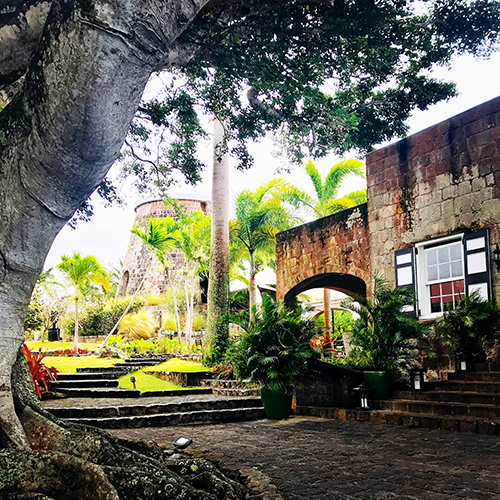 When Hubert turns up the driveway to our destination, Montpelier Plantation & Beach, I can feel that history. The sugar industry no longer exists on the island, but I'm about to spend the next three days at what was one of the most prosperous sugar plantations. Laid-back luxury is what defines it today. Montpelier has the prestigious Relais & Chateaux designation and was voted last year as one of the top resorts in the Caribbean in Conde Nast Traveler. I head to my "Plantation Room," which is a cottage high above the sea with wide views out of screened, shutter-flanked windows on both sides. Fresh flowers accent my room and the blue-and-white interior décor is gorgeous. It's so quiet; I can hear only the rustling of the palm trees in the wind. The Manager's Happy Hour is about to start, but I can't help but sit on my private verandah and look out over that ocean view for a few minutes.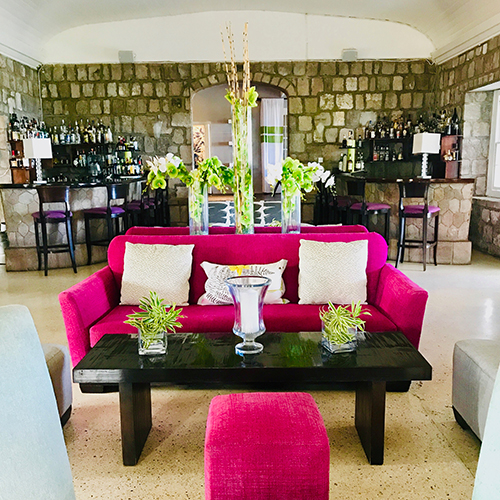 It's a short walk through lush tropical greenery back to Montpelier's main building, home to the award-winning Restaurant 750. I walk into the Great Room and experience Nevisian comfort and warm hospitality when staff greet me by name. (I'm not sure how they do it! But I can understand how they would have known who Princess Di was when she came to stay here with Harry and William after she and Charles separated.) But Princess Di wasn't the first famous guest on the property: It's incredible to think that Lord Nelson met his future wife Fanny Nisbet right here more than 200 years ago. Today, all around the room is contemporary art, starring works by Kirk Mechar, a renowned Lunenberg, N.S.-based artist who paints in Nevis.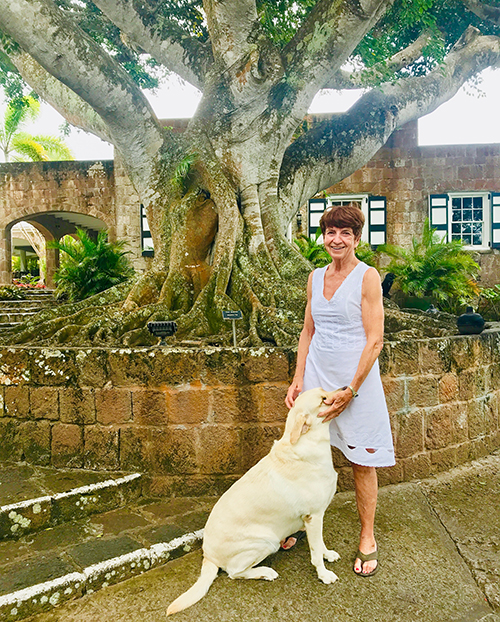 While I wait for my coconut martini, I get the chance to sit on a plush deep-pink sofa and chat with Muffin Hoffman, Montpelier's owner since 2002. Originally from Long Island, New York, Muffin is linen-chic and athletic—she plays tennis regularly at the Montpelier courts—and full of warmth. I ask her what her goal is for guests, and she says in her understated manner while petting Cosmo, her yellow Lab who is the resident dog, "I just want people to feel they're at home here." Muffin makes a point of getting to know all of her guests; keeping things personal is one of the reasons there are fewer than 20 rooms at the Inn, although there are plenty of nooks and comfy seating spaces, both inside and out, where you can just take a book and enjoy your own company. As Happy Hour goes on, I spot Muffin moving among the guests, chatting and laughing.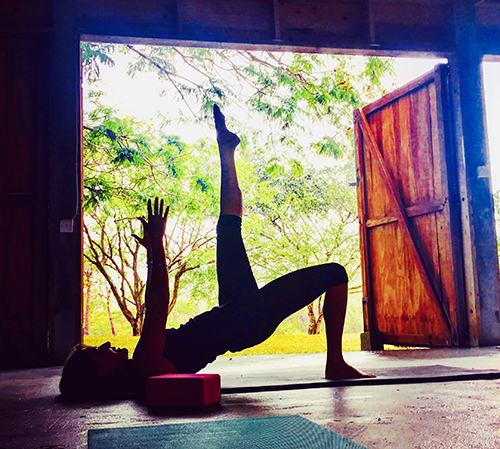 My stay at Montpelier just gets better and better. First thing each morning, I head down the hill from the main building for my one-hour Pilates class with guest instructor Vanessa Pearce. It's in a barn-turned-fitness studio, its huge wooden doors open to the tropical hills and colourful houses beyond—definitely the best view I've ever had while doing Pilates. Montpelier has brought Vanessa in from London for Inn guests. She's Stott-qualified, which is recognized as Pilates' highest standard, and her many clients at London Pilates Studio in Chiswick include royals and celebrities. But she's passionate about helping anyone who wants to achieve optimal core strength, stability and posture.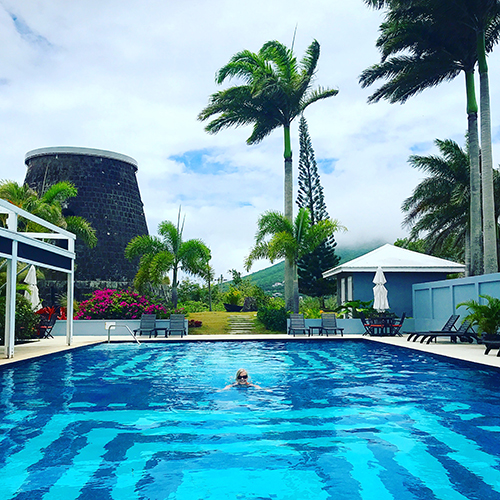 "I find everyone who does Pilates classes here becomes more relaxed," Vanessa shares. "There's a beautiful view, but it's just an amazing way to feel good on a whole other level while holidaying." She feels that people are looking more and more for this kind of option while on holiday. "After you spend the first few days doing nothing, just unwinding from the stresses of daily life, you finally feel relaxed, and then you want to do something that helps your body feel good. If you don't, you end up going home feeling unwell from having overindulged. Doing something good for your mind and body while you're on holiday makes all the difference." Oh, yes, I reflect, feeling the results later in an all-over body soreness as I relax at the Inn's private beach. She's so right.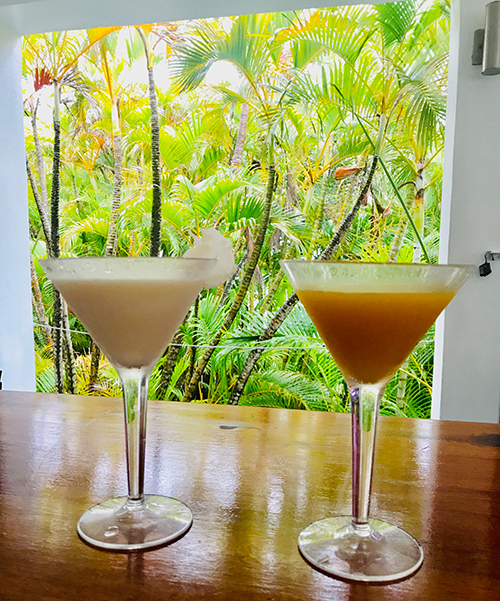 It's almost enough to negate the slight guilt of indulging in some of Kaddie's cocktails at the poolside bar Indigo. He's a 20+ year veteran bartender at Montpelier, and he knows what he's doing with rum. It's music to my ears when he tells me, "I don't make them too sweet." He goes easy on the sugar, and heavy on fresh, local ingredients. His aforementioned Coconut Martini is made with coconut water, coconut cream, coconut flavoured rum and gold rum. It's shaken and is very cold—rich and delicious, yes. Sweet, no. Then there's the Passionfruit Mojito: He muddles fresh local lime juice with mint leaves, adds fresh local passionfruit puree, a touch of syrup, and white rum. He adds lots of ice, tops it with soda water, and it's a refreshing, tart treat.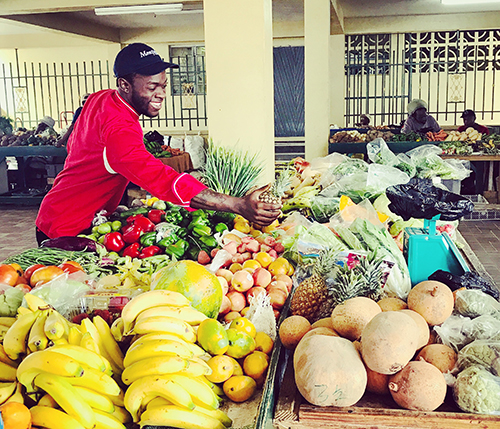 I could go on and on about the cocktails, but let's stop at two. For the final evening, I'm treated to a multi-course dinner at Mill Privée; that is, inside the sugar mill itself. Earlier in the day, a few of us guests accompanied award-winning Chef Halva Brown to colonial Charlestown to shop for some of the ingredients at the market. (Of course, he won't tell us what he's planning to make.) Everyone is so friendly; it's the kind of old-fashioned place where passersby greet you with, "Good morning," even though it's obvious you're a tourist. I ask Halva about a sign I see in town advertising the Nevis Mango and Food Festival that takes place each July, and he says they celebrate the mango because it's much loved in Nevis: the island has more than 40 varieties. "But you won't find mangoes for sale," he tells me, "because everyone has their own mango tree."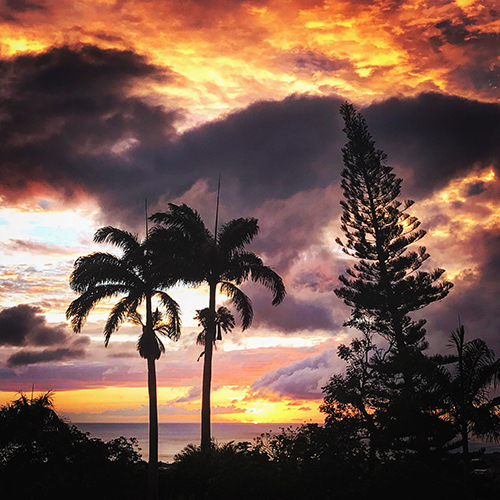 That evening's dinner was so special. After a colourful Caribbean sunset, I enter the 300-year-old sugar mill through its wide set of stone steps, and inside, the space is softly lit with many candles. I take my seat next to Muffin and join the small group of eight other guests at the long table. (The space can seat up to 24, or you can choose a romantic dinner for two here, too.) While the cool air inside the round stone walls is welcome, the ambiance is warm as we all chatter, silenced only when each of the right-sized courses arrive, delivered by a trio of wait staff who also make sure our glasses are topped with the appropriate wines. There's a chilled watermelon soup with jalapeno; peanut glazed barbecued lobster with fried cauliflower; crusted sea bass fillet with pumpkin and serrano ham; and roasted walnut lamb loin with burnt peach and truffle demi glace.
How special is that? Muffin tells me it's the only restaurant of its kind in the world. I'm pretty sure it's the only hotel of its kind in the world, too.
Getting There:
Air Canada flies direct to St. Kitts & Nevis from Toronto in season; otherwise, flights are available year-round via Miami. 
Montpelier Plantation & Beach has a great special from October 6 to 31:  The rate for a Premier Room is US$170 per night (exclusive of tax and gratuities, breakfast included).