You say Napa, we think wine. That's a logical place for the brain to go. And, of course, this gorgeous valley in Northern California does offer some superb vino (along with fine food from renowned chefs such as Thomas Keller). But once you put down that glass of pinot, you'll realize it's also an ideal destination for those looking to stay active and get endorphins flowing. It also just so happens to be one of the big travel trends of 2018–keeping active while still indulging on vacation… because who doesn't want to do that? In Napa, it's just the right balance: sip and savour (to not do this combo when in Napa would be a travesty!), but then also burn off those indulgences as you experience (and sweat your way through!) this beautiful region (psst, you can find more fitness-related 'activacations' at Hotels.com).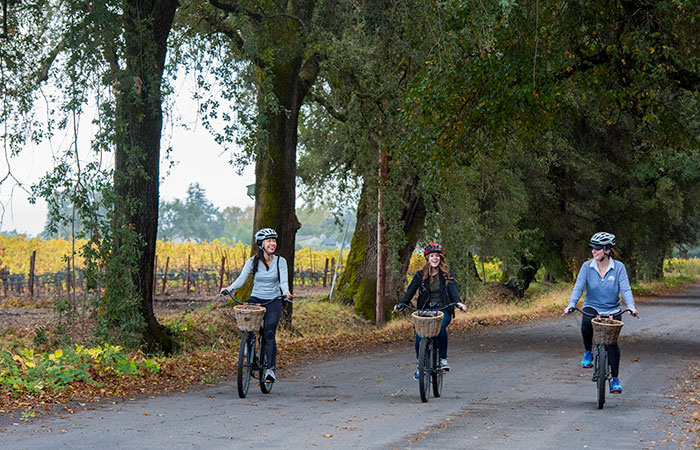 Pedal to Wine Tastings
Cycle to a few wineries for tastings so that while you quench your thirst for delicious wine, you feed your soul along the way with views of the Napa Valley. A guide from Napa Valley Bike Tours can make your tour as active or laid back as you wish (we opted for cruiser bikes for our more leisurely outing) and as you pedal along, learn about the Valley as your guide points out sights such as Walt Disney's home and the variety of flora along the roads, such as bay trees and anise. Alternatively, let an aerial tram do the hard work, and take one up to Sterling Vineyards where the only thing possibly more gratifying than the most informative and engaging wine tasting paired with gourmet nibbles is the views of Napa's vista—a gorgeous patchwork of grapevines and trees blanketing the hills and valley.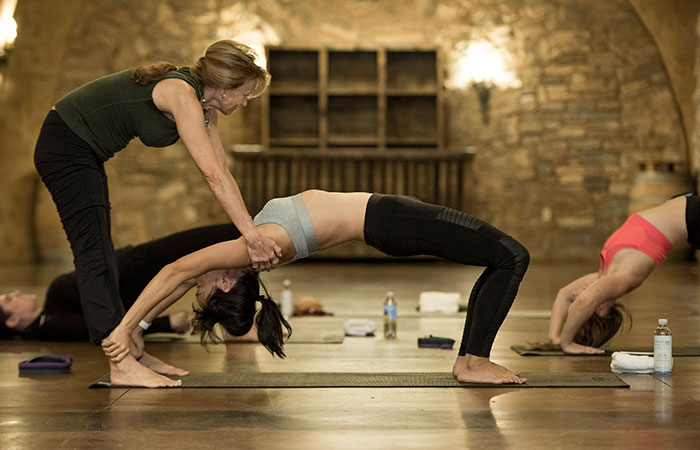 Vinyasa Amongst the Vines
Savasana and sip sound like an ideal combination to you? With such a stunning and serene setting, Napa seems made for yoga practice. Your session may take you into a beautiful wine cave, as ours did at Trinitas Cellars, right amidst a vineyard or tucked into a rustic barn. Several of the wineries in the region offer special sessions you can register for during the summer and early autumn months—with the most lovely pairing of a wine tasting afterwards, once you've achieved maximum zen.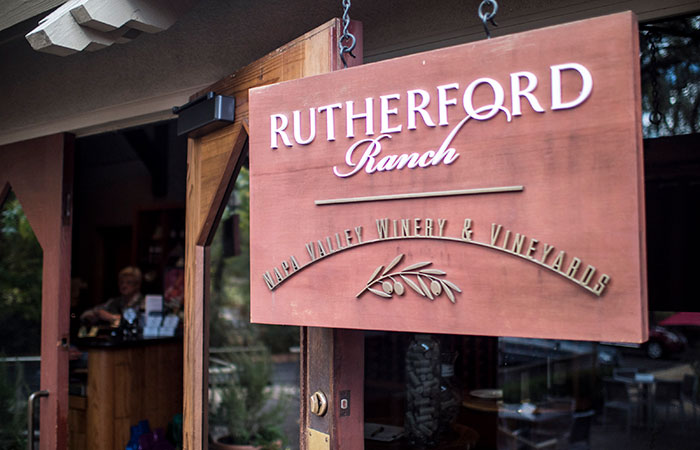 Will Run for Red
If you've ever needed a little extra motivation to run a destination race, consider that at the Napa Half Marathon, you receive a bottle of wine when you finish. If you're not in Napa race weekend, however, there are several trails where you can run alongside vineyards (or take a stroll like the many locals do with their dogs in tow) such as Alston Park, Kennedy Park and Napa Valley Vine Trail.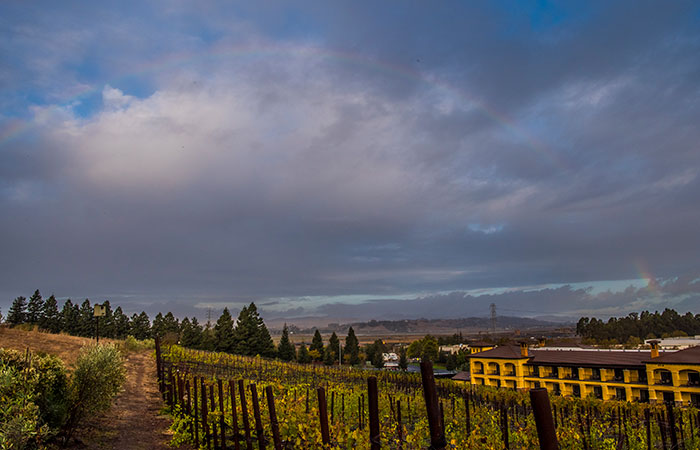 Recover Like a Boss
R&R is as key a component to one's fitness regimen as is cardio and strength training. Take a moment to yourself and have your sore muscles tended to at Spa Terra. Located underground in the Estate Cave, the quiet space will help you calm your racing mind as you enjoy a top notch Swedish massage, or go with a locally-inspired treatment such as Uncorked, which starts with a grape seed scrub and ends with a Cabernet grape-seed lotion. Psst, there's a luxurious hot tub— arrive early for a soothing soak.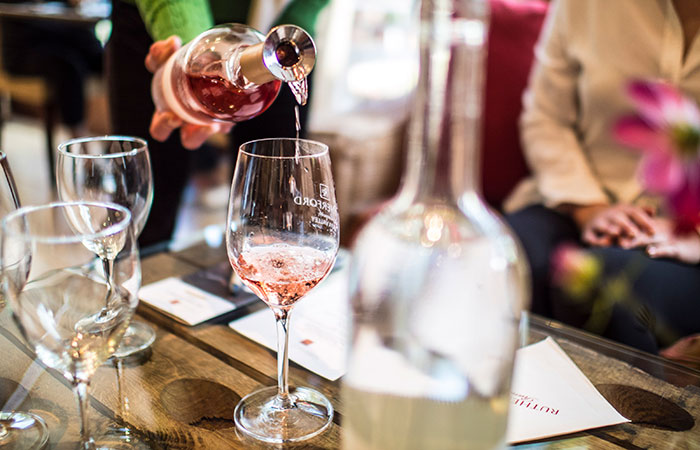 Where to Eat
The incredible wines from the region calls for gourmet fare that's just as worthy. At Bistro Don Giovanni, the vibe is casual-upscale, the service spot-on, and it's where carb dreams come true, from silky smooth ribbons of pasta in a delightful pesto to a hearty bowl of gnocchi with lamb ragu. French-fry fiends will not want to miss the stellar spuds at Siena (order a flatbread, too–the toppings include fresh, local ingredients). Zipping around all day day? Pick up flavourful, substantial sandwiches at Yountville Deli (the Sonoma Chicken is delightfully savoury, sweet and crunchy all at once thanks to the diced chicken, grapes and roasted pecans) to fuel you on the go.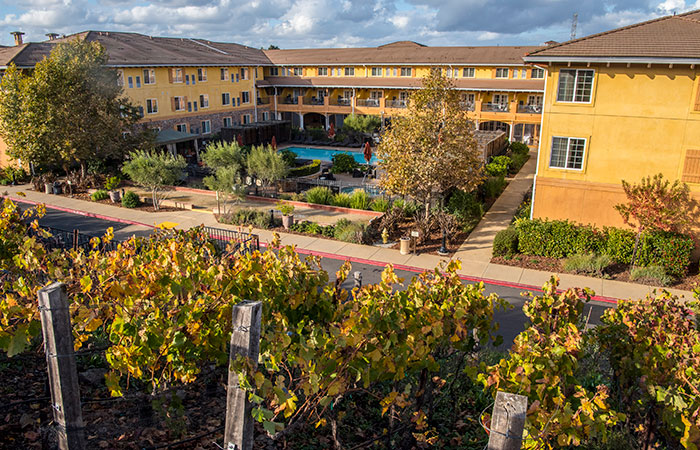 Where to Stay
You'll appreciate having so many amenities steps away from your suite when you stay at the Meritage Resort & Spa. Think about it: no designated driver will be required to enjoy at tasting at Trinitas Cellars, plus you can wander the pretty vineyard (and visit the iconic Grape Crusher statue), get strikes and spares in the six-lane bowling alley, swim laps with a view of grapevines, not to mention soak in the hot tub. The spacious rooms boast beds that'll make you want to sleep in daily and bathrooms stocked with toiletries from Fresh Beauty. In 2018, the Meritage will be even grander with 145 new guestrooms with vineyard views, not to mention a food and wine hub for cooking classes and a lush lawn for outdoor soirees and concerts.
More From Travel & Style:
Prince Edward County: Why This is Toronto's Hottest Weekend Getaway
5 Tips for First Time Cruisers
Who and How Much to Tip at Hotels