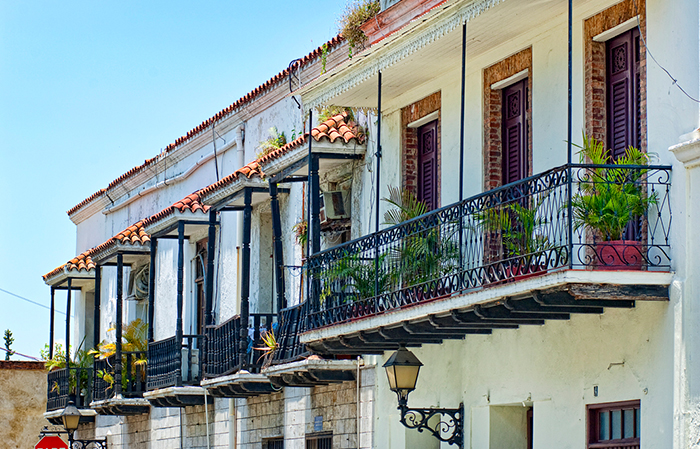 I give a resort vacation top marks for relaxation. But they often offer little in terms of giving you a taste of local culture. Don't get me wrong. I am fully onboard with vacays where I don't have to give much thought on where to eat or what to do—when you're so exhausted and truly need your only decision to be when to get your sunscreen-slathered body off of the chaise lounge to go eat some tacos. But the overall resort experience can sometimes feel lacking in substance. But that's not what I found in the Dominican Republic.
For a more balanced trip that will feed your need for some culture and history while also serving plenty of R&R on a beach, look to the Dominican Republic. While the Dominican Republic is known for beaches, I found a way to enjoy both the culture and the beach. All by visiting two cities in one trip: Santo Domingo and La Romana.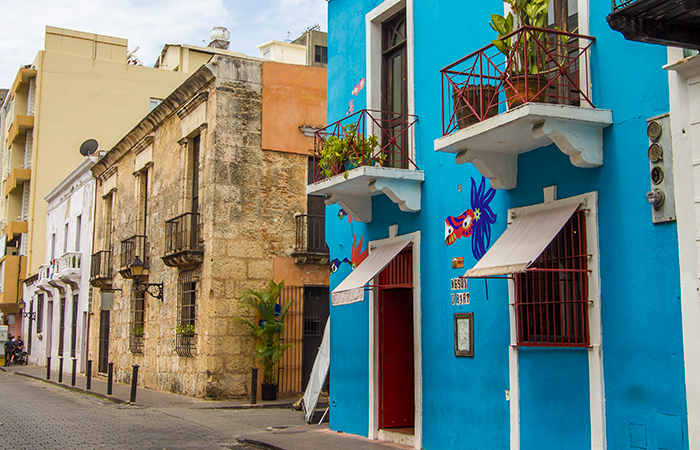 Santo Domingo, The Dominican Republic
Start by setting yourself up in the Zona Colonial with a room at the historic Hodelpa Nicolas De Ovando. The hotel will appear humble from the street (the first paved street in the New World, Calle Las Damas). But once you enter, it reveals its elegance with its courtyards and three stone houses. The property, in fact, was the home of the city's founder and first governor, Nicolas De Ovando. Not only a UNESCO World Heritage Site, the hotel is located next to a gelato shop and a colmado. This is where locals gather to pick up essentials and hang out and catch up. Plus, after days sightseeing in the hot sun, you'll welcome afternoons by the hotel's tree-lined pool.
What to visit and explore
Exploring the Zona Colonial, the Caribbean city where Christopher Columbus landed in 1492, and the surrounding neighbourhood can easily be done on foot. Wear comfortable walking shoes; the colonial buildings, some dating back to the 1500s, are lined with cobblestone streets. Start your day at La Cafetera (which was once a hub for creative types) on El Conde Street for a fresh juice or espresso. Stop into the oldest church, Basilica Cathedral of Santa María la Menor. Completed in 1541, the church once housed the remains of Christopher Columbus. Afterwards, make your way over to Hospital San Nicolás de Bari, the oldest hospital built in the Americas. Now a preserved ruin, the hospital—which features Gothic and Renaissance design elements—provided services up until the mid 18th century.
Round out your visit with some stylish souvenirs; pop into La Alpargateria, where you can score a pretty pair of handmade espadrilles (if your desired colour and style isn't in stock, you can custom order a pair), and complete your look at Jenny Polanco (we're partial to her chic clutches and pretty costume jewelry). Finally, for some excellent people-watching and delicious fare, go to the oldest tavern, Pat'e Palo, for dinner. This European brasserie's fall-off-the-bone baby back ribs are a saucy, delicious and hearty option. Perfect for soaking up the cervezas you'll feel compelled to order in the hot, steamy weather.
If adding a few days of vacation in La Romana isn't in the cards for you, carve out a bit of beach time by escaping the Zona Colonial to Pelicano Beach Club, which is just a 40-minute drive east. Its soft sandy beach, where you can walk into the water, makes it an ideal spot if you've got kids in tow, or, if you're like me, and prefer to ease slowly into the sea.
La Romana, The Dominican Republic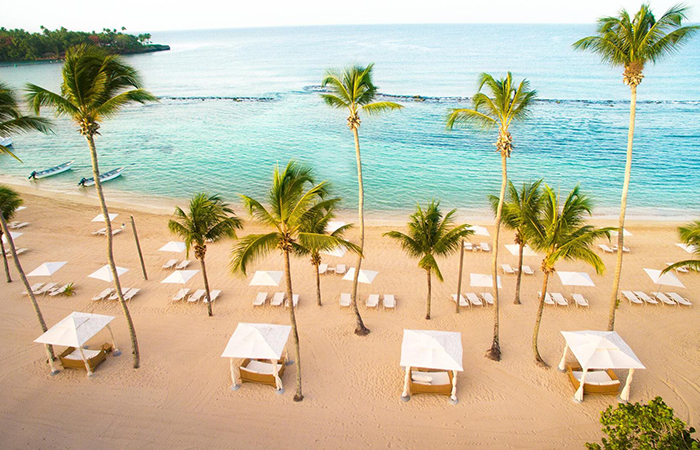 A favourite of A-list celebrities—Drake, Beyonce and Jay, and Rihanna, to name just a few—Casa de Campo in La Romana delivers precisely what we're looking for in a beach vacation. Powdery sand, perfect beach, great food, and a good choice of activities that are a step above the usual options.
Spread out over 7,000 acres, rent a golf cart for your stay at the hotel at Casa de Campo to get around the property. While you might not be steps from the beach, zipping around in the cart will make your stay feel like you're in a charming luxe community. Besides, the beach is a breezy 10-minute cart drive away from the hotel. Plan to stay til dusk as you can take in some epic sunsets.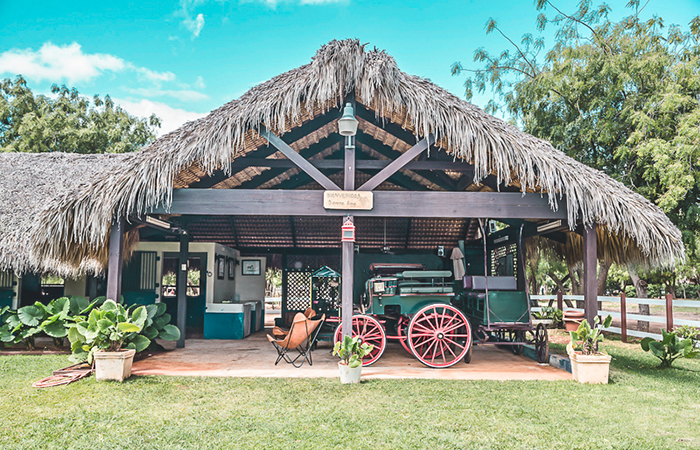 What to do
To break up the beach time, plan for mini adventures. Saddle up at the Equestrian Center for an easygoing horseback ride on the trails with a guide. Wear closed-toe shoes and don't forget sunscreen, although the trail is partially shaded). And indulge your competitive spirit and get that adrenaline flowing by trying skeet shooting. The Shooting Center offers expert instruction if you're a bit timid to handle a shotgun. We're pretty sure you'll get hooked after watching that clay target break into pieces in with your very first shot.
Where to eat
When narrowing down your choices of where to eat your next good meal is your only stress: For a beach setting and exactly what you want to eat seaside (think tuna crudo, prawn avocado salad, and whole roasted mediterranean branzino), visit Minitas Beach Bar. For a more casual lunch and killer margaritas and top-notch tacos (try the al pastor!), grab a table on the cheerful patio at Chilango Taqueria. And at La Piazzetta. which you'll find in a meticulous recreation of a 16th century Mediterranean village, Altos de Chavon, digging into their lamb osso buco you may feel as though you've teleported to Italy for the evening.