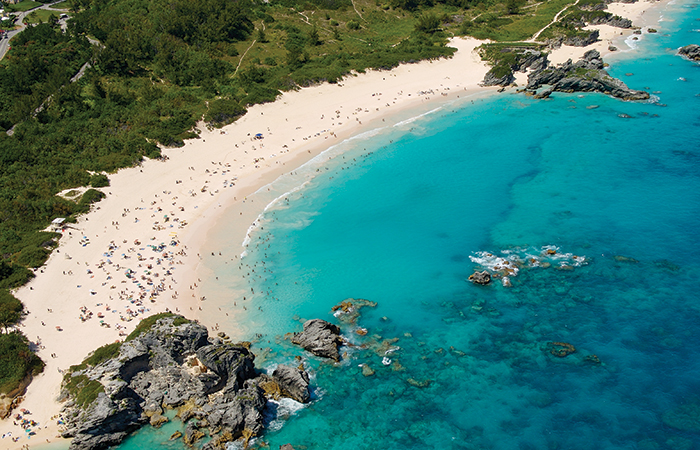 Bermuda
The Bermuda government announced that international commercial air service for visitors will be starting again on July 1. It's part of the fourth stage of the island's re-opening plan for travel post-covid. reopening plan features five stages of visitors travelling to and from Bermuda with more details on those stages coming soon. So if you're looking for a quick jaunt to a pink sand beach, now's your chance.
St. Lucia
Craving a little island time, some beach and sun for travel post-covid? St. Lucia has officially re-opened and is set to welcome international travellers. And since Canadians love the Caribbean and St. Lucia, this will likely be a big hit. Keep in mind if you do book that covid-19 safety protocols will be in place (temperature checks, sanitization stations, etc.) 
Vegas
The city of lights has started to turn its lights back on! Las Vegas is slowly making a comeback by opening up some hotels and some casinos while following the new guidelines for social distancing and safety. MGM Resorts has already opened the Bellagio and New York, New York, and plans to include the Luxor and The Shoppes in Mandalay Bay Place by the end of June. Other properties open or re-opening include the ARIA, the Four Seasons Las Vegas and Mandalay Bay on July 1st. Keep in mind that just because hotels are open, doesn't mean they are fully up and running. Many will only be operating at a 50% capacity rate.
Antigua
Another sunny island that is starting to invite visitors back for travel post-covid is Antigua. It's a sleepy island compared to others, but it is the perfect spot to just relax and take a break. And with their new safety protocols at hotels and other travel points the goal is to make visitors feel welcome and confident about their stay. 
Bologna
Italy was one of the hardest hit countries in the world with covid-19. And after three long months of a complete lock down, they are slowly easing restrictions. Even the city of Bologna (one of the hardest hit regions of the country) is ready for post-covid travel. The first phase is opening up to countries within Europe followed by welcoming more and more visitors.  To stay up to date on the latest openings and restrictions, visit Bologna's website.
Orlando
While the state of Florida began opening up beaches and shops quickly post-covid, Orlando, Universal and Disney followed suit. Look for those openings to happen July 11th and forward. 
Czech Republic
As of June 15th, one of the most picturesque and romantic spots in Europe will be open to EU travellers. The Czech Republic will begin the slow process of re-opening, and if all goes well with the EU visitors, look to international travel opening up slowly after that, likely before the end of the year. Stay tuned for updates.
Tahiti
If you're really looking to get away from it all with your travel post-covid plans, mark July 15th on your calendars. Because that's when the islands of Tahiti will be welcoming travellers again. Added bonus: Quarantine measures have been lifted with no restrictions and French Polynesia's borders will be open to all countries.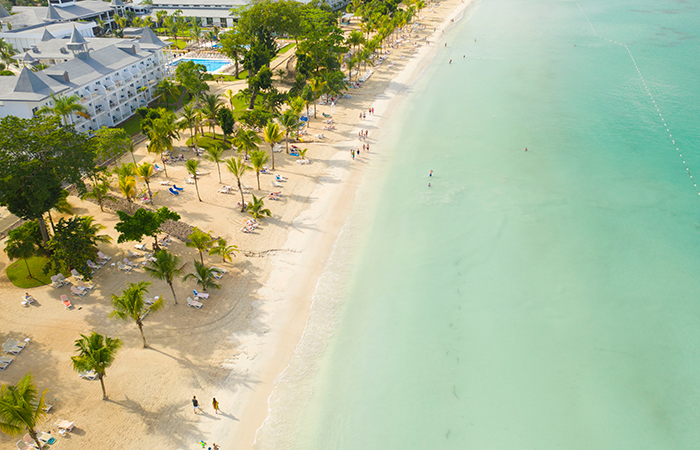 Jamaica
As of June 15th, Jamaica will officially be open to visitors from an international standpoint. Snagging a flight might be a bit tricky right now, and you can still expect full covid-19 health and safety protocols to be in place including thermal temperature checks and symptom observation. If your temperature check does not pass, additional screening and/or testing will be completed and a possible quarantine.
Dominican Republic
The Dominican Republic is holding off just a bit longer for travel post-covid, but have set July 1st as their reopening date. They will be following strict covid-19 safety policies (the Dominican Republic was one of the hardest hit Caribbean Islands). But keep in mind that not all hotels will be opening as of July 1st. In the meantime, read up on exploring the Dominican Republic beyond the beaches here.