When it comes to our luggage, we're always on the hunt for not just quality, but pieces that are smart and make our lives travelling a little bit easier. And we've found five sets that do just that, thanks to a little technological help. From electronic luggage tags (because real ones are just tacky, no?) to luggage that will charge your phone, you're going to want these carry-ons, stat.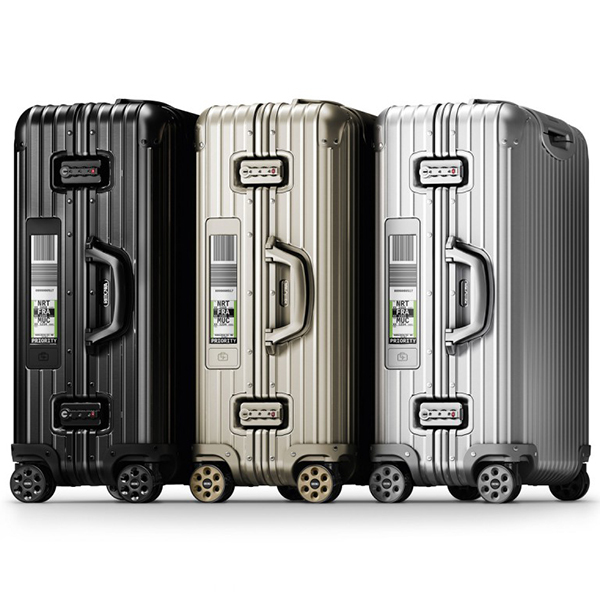 Rimowa Electronic Tag Luggage

Leave it to the efficient German brand to make the whole check in process even easier. Their new suitcases (from their Onyx to Salsa collections) come with new technology that allows you to check in your luggage from home, and electronically show your luggage tag right on your suitcase. No more lines, no more sticky tags.
From left to right: Topas Stealth $1555, Topas Titanium $1555, Topas $1245, travelsmarts.ca