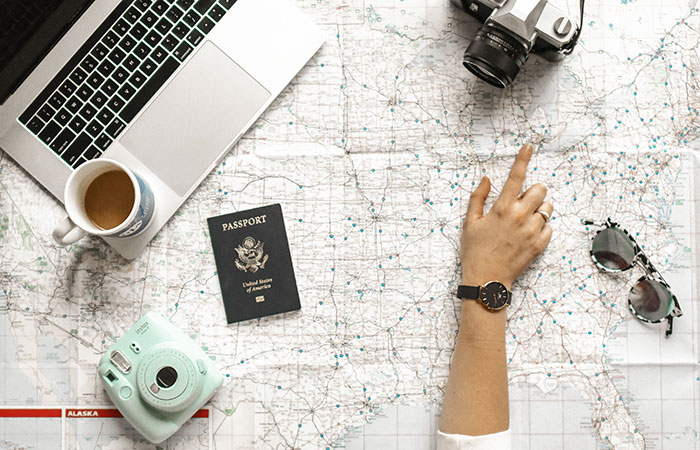 You know what's better than actually being on vacation? Planning a vacation! So this is the perfect time to plan. Studies show that the anticipation, stimulation and organization of a trip can actually make you just as happy if not happier than being on a trip. 
The Anticipation
It's been a hard year for everyone and not being able to travel has definitely taken its toll. But planning a trip gives you something to look forward to, and we all need that these days. 
A study done by Cornell University showed that anticipation can increase your happiness, especially the anticipation of a certain experience such as a vacation. Not just a little bit, but by a lot. Even more so than the anticipation of buying something material (like a new dress) by stating "waiting for experiences tends to be more positive than waiting for possessions".  
Here are some ways you can build that trip anticipation while you plan. 
Start a countdown to when you actually take off. Even if it seems far away now, quantifying it can make it feel more real and like a goal to reach.  
Set and hit budget goals for your future trip. Setting goals also gives you something to achieve and feel like you're getting one step closer to your dream vacation.  
Set aside every second Saturday (or any other weekday) to devote to researching a destination, planning a trip not only gives you something to do, it gives you a purpose and something to anticipate.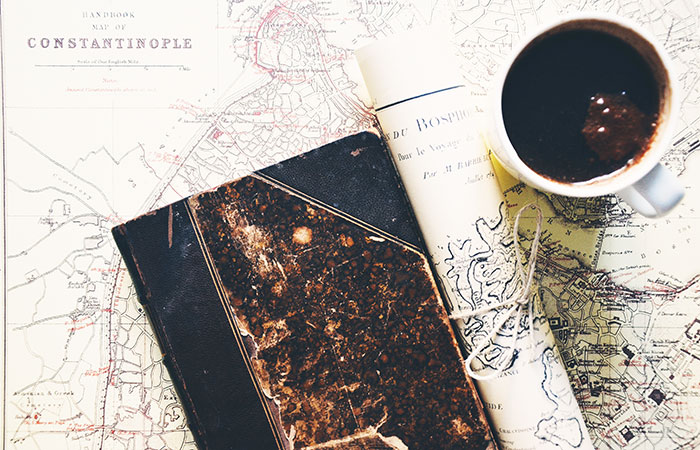 Budgeting Can Make You Feel Good
One of the biggest concerns with planning a trip is the cost. Last-minute trips can leave you with a bigger credit card bill than anticipated, epic, long trips can also leave you feeling a bit stretched dollar-wise. But mapping out and planning a full budget for your trip means you get the grunt work and stress out of the way at the beginning, on your own time and not rushed. Then you don't need to worry about funds as you go along. 
Some tips for a travel budget from our recent interview with Paper & Coin include: 
If you CAN book plane tickets (many are now offering better cancellation or change options without fees), booking in advance will save you money. Keep in mind many don't do refunds, but offer credit for a future rebooking, should you need to. 
Budget not just for airplane, hotel and food costs, but also have an emergency fund set up too–one that will cover emergency flights or a week's worth of extra hotel nights, should you need it. 
It Can Be Stress-Free, Because You're Not On a Time Crunch
Ever been on a trip and stressed out because nothing is planned? Yep, we've all been there! While not being stuck to a schedule can be relaxing and allow you to see and do more things, not knowing what things may be available can bring on stress for a lot of people. So plan according to your level of stress–if you like to have a loose plan, do it. If you like to have things mapped out with times, costs, etc., do that. Do whatever you need to do to make a trip as stress-free as possible. There's a lot of proof out there that organizing can increase your overall happiness, so why not! 
Prepping out major or mundane details can help you manage stress before a trip. Try to do the following to ease the stress. 
Make sure you read the fine print to know your cancellation policies for flights and hotels. Note any fees that may be applied if changes happen so you're prepared. 
Create a list of all your travel coverage. Everyone needs travel insurance at any time, but especially now. Create docs, folders and copies of insurance policies, phone numbers, etc. to always have on hand. 
Start a list of your absolute must-dos for your chosen destination, and plan from there so you won't be disappointed. 
Have a backup plan in case anything should go wrong. 
Nothing Goes Wrong
One of the joys of planning a trip is that nothing goes wrong! Think about it–you don't have to deal with delays, lost luggage (or even a lost you!), personality clashes, illness, etc. in the planning stage. Things come up during a trip and there are always mishaps, roadblocks, and conflicts. Being prepared for the unexpected is your best game plan for all those little instances–and in the meantime, planning is sheer bliss. 
It's Stimulating For The Brain!
There's something about stunning pictures of crystal blue water, snow-capped mountains, tiny Parisian streets, and beautiful roadways that gets our minds going and spirits flowing. It let's our brains imagine, picturing ourselves "there" and even getting in touch with our other senses. You can start to imagine the smell of a coffee plantation in Colombia, feel the Pacific Ocean waves in Tofino on your skin, or imagine being out of breath after hiking through mountains in Italy.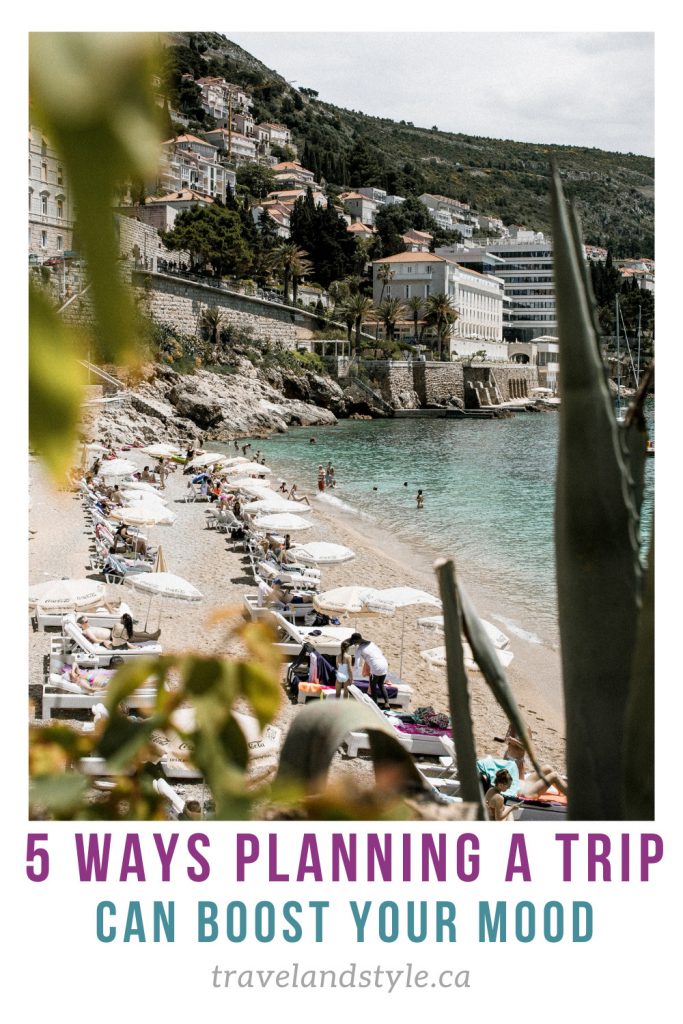 More From Travel & Style
5 Reasons to Carry-On Your Luggage
5 Tips for First Time Cruisers
Who and How Much to Tip at Hotels