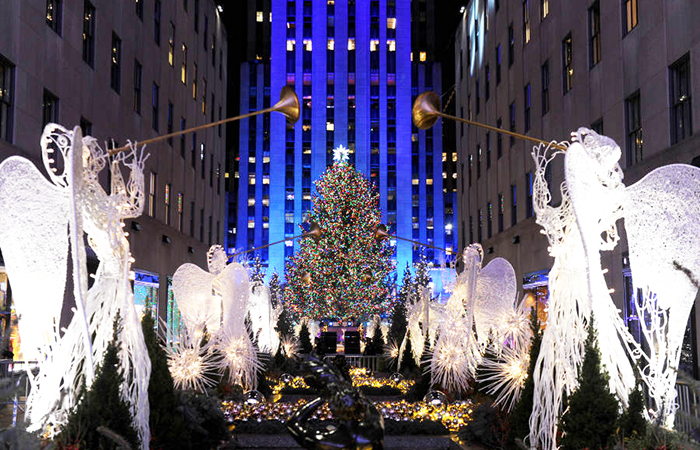 When it comes to the holidays, few places on earth do it quite like New York City. The scale of their holiday celebrations of weigh that of many other places, plus there's just something so nostalgic about spending some time during December in the big city (we blame Miracle on 34th Street and Home Alone 2 Lost in New York!). No matter which way you look at it, or what you fancy to do on a holiday getaway, New York City has it — from the Rockettes kicking their signature legs up to Christmas markets, skating at Rockefeller and so much more. Here's a guide to the best of the festiveness in New York City. An added bonus? You can score a great deal on travel to the big city if you visit between December 24-27th, or January 2-5th!

That famous tree at Rockefeller
A tradition that has spanned eight decades, the giant tree at Rockefeller Plaza is a must stop for anyone visiting New York during the holidays. And since it's up from December 4th (the official lighting date in 2019) until early- to mid-January, you have loads of time to stop by for a visit and a photo op.

Shop the local holiday markets
There's no doubt that NYC can do some damage on your credit card on any given day, but during the holidays there are a few new ways to shop and tick off gifts on your list. Try visiting one of the many holiday markets where you can not only shop, but take in some festive music, eats and cheery drinks. This year, the Bank of America Winter Village at Bryant Park opened earlier than ever on October 31. Other popular markets include the Union Square Holiday Market, Columbus Circle Holiday Market, Brooklyn Flea and Astoria Market.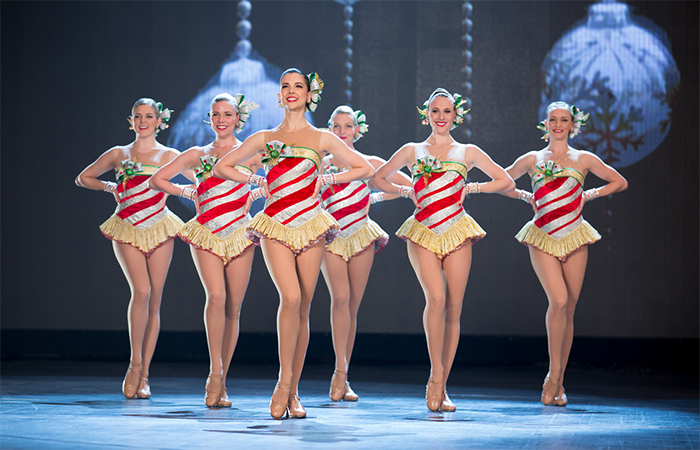 The kicking Rockettes
The Christmas Spectacular starring the Radio City Rockettes has to be one of the most recognizable New York holiday things in the world. If the Rockettes don't get you in the holiday spirit, we're not sure what will!  

Shop the windows
One thing that is super easy on your credit card (and one of the most festive things you can do), is to take a peek at the awe-inspiring festive holiday window displays at Saks Fifth Avenue, Macy's Herald Square and the new Nordstrom Women's Store. Guaranteed to provide lots of sparkle, lights, warm fuzzy feelings and definitely inspire.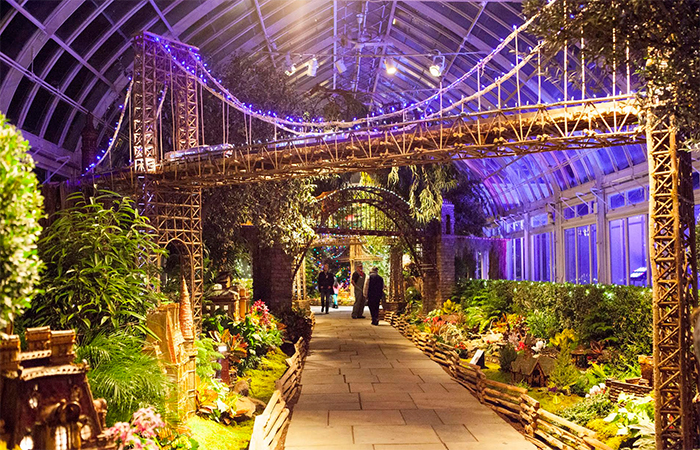 New York Botanical Garden Holiday Train Show
Not to be missed is the Holiday Train Show at the New York Botanical Garden in the Bronx. The Garden is stunning all year long, but comes to enchanted life by model trains zipping through a display of more than 175 NYC landmarks. It runs from November 23-January 26, so you have tons of time to catch the show.
You know what's better than going through the painstakingly time consuming task of building your own gingerbread house? Walking through Gingerbread Lane at the New York Hall of Science, where you can see incredible and amazing gingerbread houses and more structures… it's like all the awe without all the work!

Serious shopping at Empire Outlets

It's also not a bad time to hit up New York City's first-ever outlet destination, Empire Outlets. The perfect spot to do some holiday shopping for others, or yourself, it is also a great excuse to get to Staten Island (easily accessible by ferry). And be sure to get some photos thanks to the thousands of lights, garland wraps and a 40-foot tree.
Central Park
We're big fans of Central Park all year long, but there's something extra magical and enchanting about it during the holidays. Especially if there is a dusting of snow. We recommend picking up a hot chocolate or spiced latte and taking a leisurely walk through to catch the festive vibe.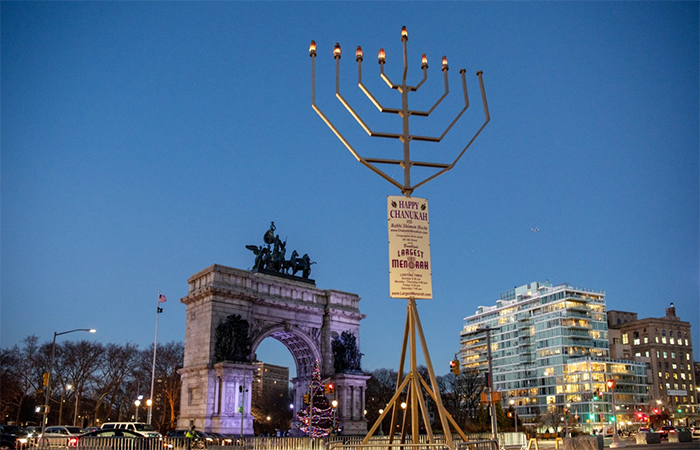 World's Largest Hanukkah Menorah
Both the Manhattan and Brooklyn Grand Army Plazas compete in the race for the World's Largest Hanukkah Menorah. But the largest has found its home in Brooklyn since 1985. You can catch the annual kickoff with a concert on December 22.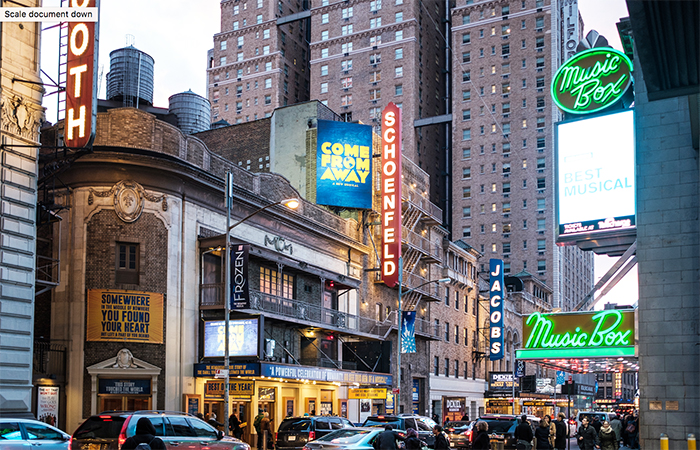 NYC is enchanting even post holidays (which is also still a great time to visit!). NYC Winter Outing returns for the second year from January 21-February 9, 2020. Combining NYC Broadway Week, NYC Restaurant Week and NYC Must-See Week. During the three-week period, select Broadway shows, attractions, museums, tours and performing arts will offer 2-for-1 tickets and nearly 400 restaurants will feature prix-fixe menus for lunch and dinner. You can also nab an amazing hotel deal at this time, since the rates are considerably lower than usual.
More From Travel & Style
Harley Pasternak's 5 Tips for Healthy Travel
Frequent Flyer Jillian Harris's Packing Essentials
5 Tips for First Time Cruisers
The Top 5 Spas in Scottsdale, Arizona