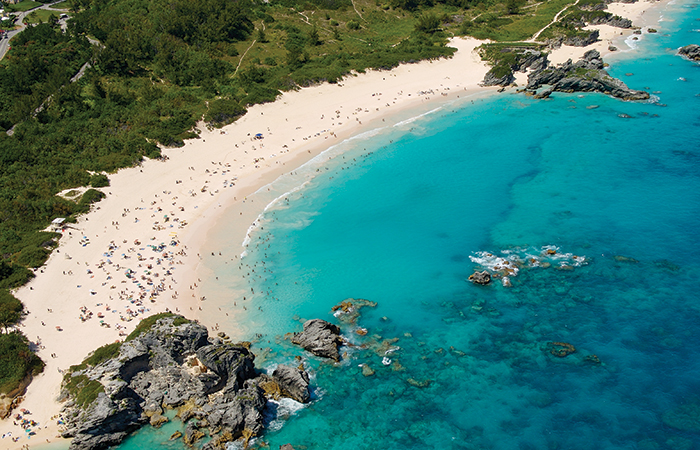 With the vaccinations on the horizon, the future of pandemic travel may be looking up. Hopes of a more normal way of life once spring and summer comes around has Canadians ready to scratch that travel itch. That means it's time to start planning your pandemic travel options. Studies have shown that planning a trip can actually make you just as happy if not happier than an actual trip. So while we are a bit more restricted during winter, it's the perfect time to map out your future 2021 travel plans. 
Pandemic Travel: Where Do Canadians Want To Travel?
A new survey by from the Travel Health Insurance Association of Canada found that:
80% of Canadians hope to travel in 2021
59% said they were only planning domestic travel 
The biggest travel interest is in Canada, Europe and the Caribbean
Pandemic Travel Trends: What Can Canadians Plan Now?
Travel bubbles–keeping your social bubble and moving it to a new destination–just remember to make sure you're all on the same COVID health page! Some tour companies are even offering "bubble group offers" like G Adventures, where you can book for 8-12 people. 
Organized tours with coverage: Pre-organized tours will be more popular for the ease of planning and for coverage. Especially as a safe pandemic travel option. Air Canada Vacations has a COVID coverage plan to make you feel safer while travelling. They have deals across Europe and the Caribbean and within Canada too. 
Booking with a travel agent: They can help you navigate through restrictions and regulations, all which are very, very important for travel in 2021. 
Where Can Canadians Go In Europe?
Portugal
Portugal has been welcoming tourists back to their country since the summer. It was one of the first destinations to open up to Canadians. They have also had a solid Safe + Clean COVID plan in place for pandemic travel with testing (you can get more details on their website). TAP Airlines has great flight options from Toronto and Montreal as hubs to Lisbon. But if you're looking to do something a bit more secluded, check out the Douro Valley. The 6 Senses Hotel along the river is in wine country, and is a great escape, or book a trip to the Azore Islands. 
Germany
Germany is consistently a hot spot for Canadian travellers. And continues to be of interest for pandemic travel, too. In 2021 it will be less about those bigger cities like Berlin and Munich and more about the smaller destinations in the country. It's a vast country and Canadians will be attracted to the nature and outdoors side of Germany. Think hiking, canoeing and exploring the great forests of Germany like Saxon Switzerland National Park, or visit smaller, green cities like Lübeck. 
Where Will Canadians Get Some Sun?
Bermuda
Bermuda is also a top destination for Canadians, especially from Ontario and eastern provinces because it's a short flight. Shorter flying times will make people feel more comfortable. So this makes it easy to get some island and beach time, without a lot of time on a plane. The island is known for it's great outdoor activities, perfect for social distancing. It's also an island that never feels crowded, making it a perfect escape. And they have a solid COVID testing plan in place. 
Belize 
Another great tropical destination, Belize had very few COVID cases throughout the pandemic. Destinations that were not hard hit with cases will be popular for many for pandemic travel. Belize also has the benefit of not being a long flight. Again, Belize is great for outdoor socially distanced activities, giving that normal travel feeling. 
Don't Forget, Staying Close To Home Is Also a Top Choice
The rest of the world knows how amazing Canada is in the winter, and this is the perfect time for us to embrace it too! Get out and explore some of the more remote parts of Canada. From cool (and cozy!) domes surrounded by snow, to ski vacations, and smaller towns and cities across Canada.