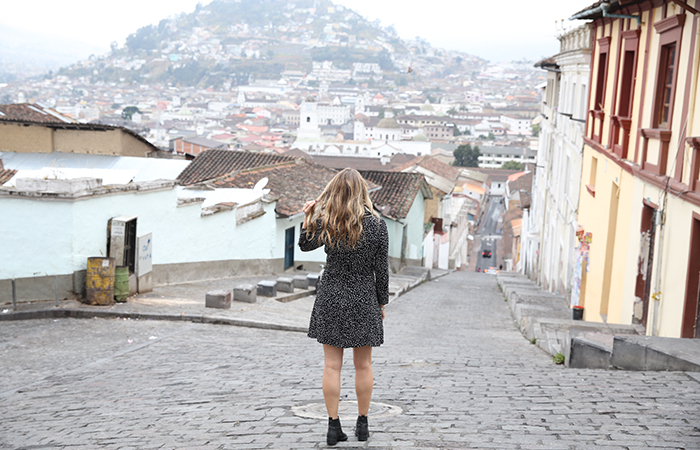 We are oh-so-ready to pack our bags and start ticking off our goals for travel in 2020. And, honestly, we're also ready to escape the snowy winter weather already and head somewhere warm and tropical. We're obviously looking for a way to escape for less. Who doesn't want that? That's why you need to know about AIR MILES Flight-a-Day Giveaway.
There is always one factor that weighs down on most people when booking travel… flights. Finding the best deal, the best times, great connections or no connections at all, you could spend hours and hours scouring for the perfect flight deal.

One way to make planning your next getaway easier than you ever thought is by tapping into your loyalty programs, like AIR MILES! Your AIR MILES Card could be your ticket to winning the AIR MILES Flight-a-Day Giveaway and all you have to do to enter is just swipe your card at participating Partners! It's that simple. Until February 7th, every time you swipe your AIR MILES card at participating Partners, you're automatically entered for a chance to win one of the 30 daily flight giveaways (a flight voucher of $5000) and entered for the grand prize of a $25,000 flight voucher (full details can be found here). What do you have to lose? It's never been easier to book a vacation thanks to this giveaway.

The biggest question is where would you go? The value of the free flight is pretty significant, so your options are wide open! Europe (we're currently crushing on Guernsey, Sardinia and Germany). You could even throw in Asia as a possible destination (who wouldn't want a lovely Thai beach vacation?). Or keep it simple with a trip down south to the Caribbean or Central or South America for that much needed dose of sunshine and vitamin D.

Not a collector? No problem! Sign up today and you can still start swiping for your chance to win a free flight or the grand prize. Don't forget to follow along on Instagram and Facebook.

***This post has been sponsored by the AIR MILES Reward Program but thoughts are that of the author and Travel & Style Magazine.