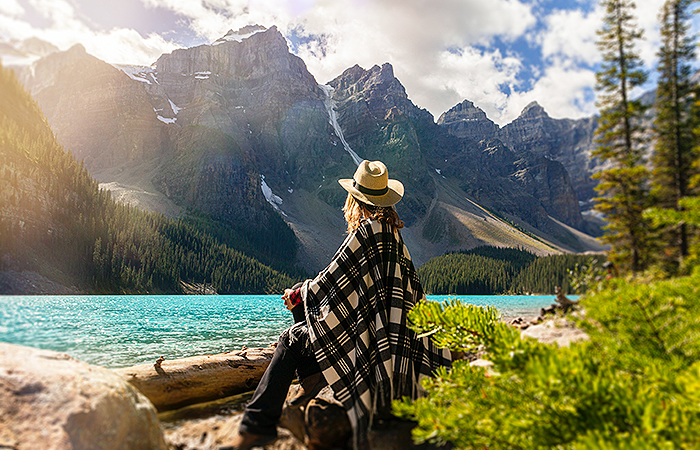 When it comes to natural beauty in Canada, Alberta has it in spades. Gorgeous landscapes of mountains, glaciers, deserts, lakes, flatland and more sum up a bit of what this western province has to offer. And when it comes to an Alberta road trip, there are a few things you can count on. You'll be taking photos non-stop so plan for plenty of stopping time. The people you'll meet are some of the friendliest around. You won't run out of options and roads to travel. Alberta has more roadways than any other province. In fact, they have enough to actually reach the moon! And you will leave wanting to go back again, and again, because those views never cease to amaze. So if you get to Alberta this year, here are some incredible Canadian road trip options you can take.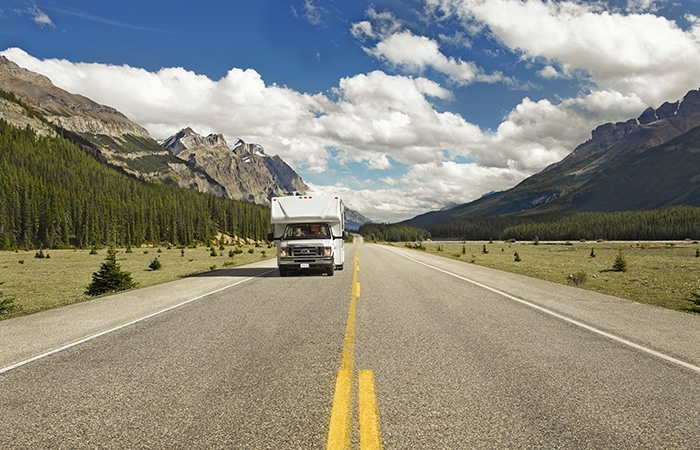 Alberta Road Trip: The Icefields Parkway
This route that takes you from Banff to Jasper and is quite honestly one of the best drives you can ever do. Canadian road trip or not. It's a fact. National Geographic has named it one of the top 10 drives in the world. Along the drive you'll see more than 100 ancient glaciers, glacial lakes, the Rocky Mountains and have the chance to even walk on the Athabasca Glacier. The road is perfectly windy, giving new glimpses of breathtaking views around each turn. And make sure you look out for moose, bears and other wildlife along the way. Give yourself way more time than you expect, because you'll have hiking opportunities and will want to stop at Crowfoot Glacier, Bow Lake, Lake Lousie, Peyto Lake and Sunwapta Falls, just to name a few highlights.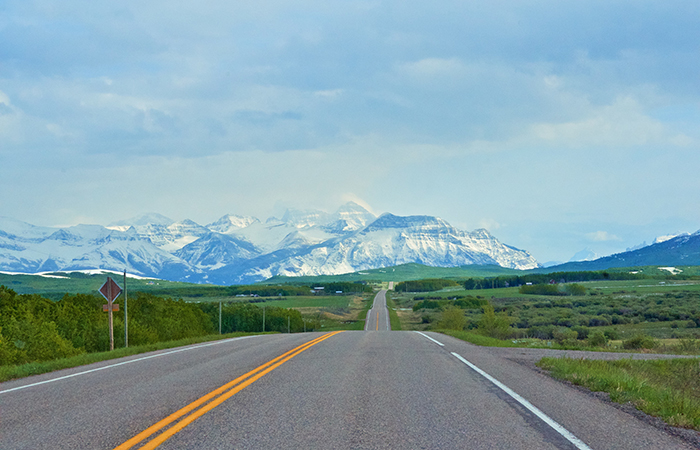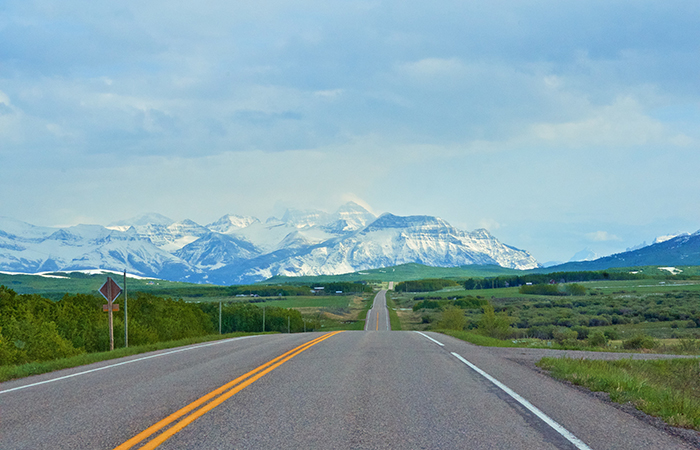 Alberta Road Trip: The Cowboy Trail
A quintessentially Alberta road trip if there was one, would be the Cowboy Trail. Taking you from your hub of Calgary (where you can pick up a cowboy hat and some boots at the Alberta Boot Company, if you really want to get into the spirit of things), through small towns and along the eastern side of the Rockies, you'll get to see a bit of all the things that makes Alberta great. Towns like Cochrane, Turner Valley (where oil was discovered), Longview (where they have a world-famous jerky shop), and Bragg Creek where you can make a pit-stop to do a bit of mountain hiking.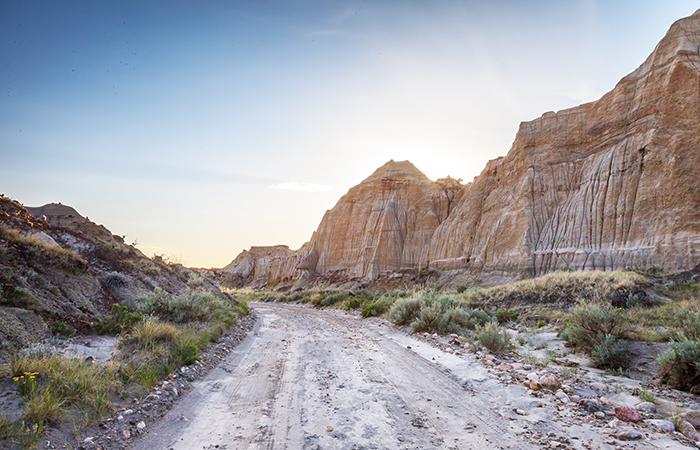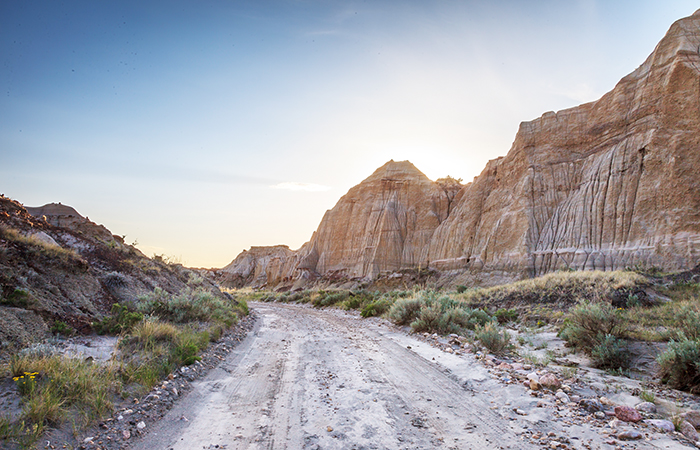 Alberta Road Trip: The Badlands
One of the coolest parts of Alberta has to be the Badlands. This is dinosaur land, where many of the world's most important dinosaur species have been discovered, making it a top Canadian road trip for families. The rock formations seem a bit out of this world, so you will definitely want to factor in time for just staring at them and taking pictures. Horseshoe Canyon in Drumheller offers an incredible scenic viewpoint and Drumheller Valley also has great stopping points. The Royal Tyrrell Museum is a must for anyone, old or young, to see the fascinating and rich history of dinosaurs from the area. 
Alberta Road Trip: The Deh Cho Trail
If your starting point is in Edmonton instead of Calgary, and you're up for an adventure, the Deh Cho Trail is for you. Deh Cho is the indigenous name for the Mackenzie River, and this trail follows along that river. Along this epic drive you'll see Grande Prairie, Whitecourt, the Dunvegan National Historic Site and Peace River. There are so many highlights to see, but one is definitely Keg River, a Hudson's Bay trading post back in 1896, and High Level, which is the halfway point between Edmonton and Yellowknife. This is not a day drive by any means, but the beauty of the nature you'll be surrounded by during the day will make you want to take your time on the road. By night, be ready for one of the best natural wonders, the Northern Lights.