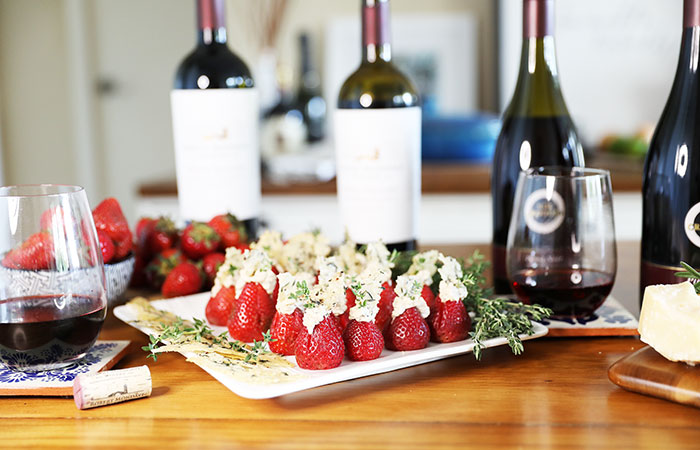 That dream wine vacation may be on the back burner for the moment due to the pandemic. But, that certainly doesn't mean you can't still get the feeling of a far-off wine tasting in your own home. Here are some easy ways to elevate your wine tasting or pairing at home… because if you can't get there right now, you might as well daydream while sipping on some cab sauv, until you can.
Elevate Your Wine Tasting: Pick Your Destination
One way to bring a new element to your wine tasting is to pick a specific region or destination, and solely focus on wines from that area. Pick out four to six wines from that destination, from various wineries, opting for what that region is well-known for and throw in a couple of surprises too. If you're exploring wines from Portugal (a lesser known wine region), don't just stick to Port, add in some great verde wines too, to really understand the complexities of the area you're focused on.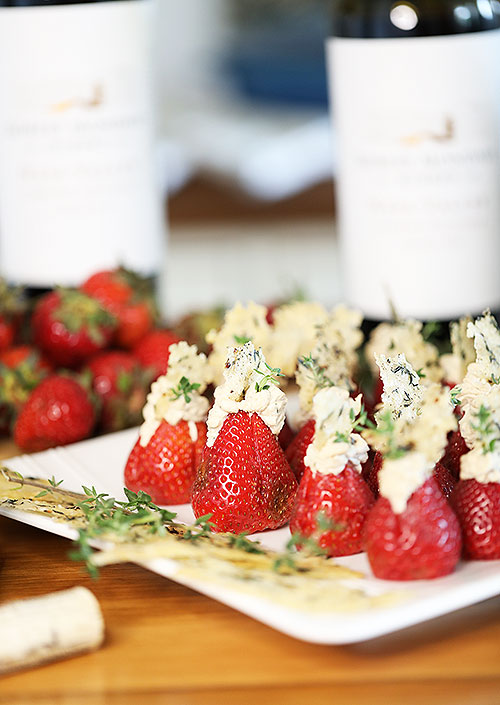 Elevate Your Wine Tasting: Add In Food From That Area
If you were in the heart of Napa Valley doing a wine tasting while overlooking the rolling vineyards, no doubt you'd be eating some of California's finest and freshest foods at the same time. Our easiest go-to for a California-themed tasting? California strawberries. Having them on hand means you can easily elevate any wine tasting in minutes and take it from normal to fashionable, Instagram-worthy and seriously impressive. Plus they're in peak season right now. Whether fresh and simply on their own, dipped in chocolate or really elevating the whole experience like I did with Balsamic Parmesan Strawberry Bites (pictured above). You can find the recipe at californiastrawberries.com, but it's seriously so simple and easy and yet looks like something you'd expect from a fancy vineyard in Napa. All that would be missing is a great view!
Elevate Your Wine Tasting: Do An Online Tasting
There are loads of online wine tasting experiences you can sign up for online. So if you're not a wine aficionado or connoisseur, having someone walk you through a proper tasting can help make the experience easy for you so you can just enjoy or immerse yourself in a lot of wine knowledge. Bonus: Getting your friends to all join in on the same virtual wine tasting for a fun girls night during these socially distant times. It's kind of like a trip to South Africa, minus the long-haul flight.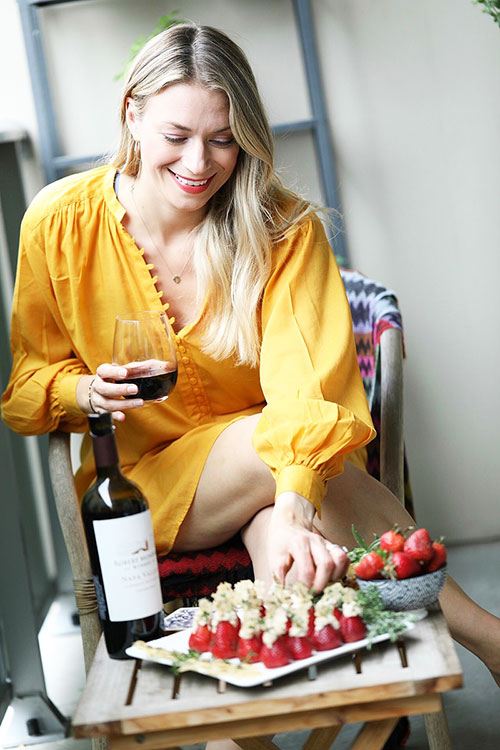 Elevate Your Wine Tasting: Bring The Destination To Your Home
In addition to the wine and the incredible food, why not continue the idea of bringing a wine destination into your home by adding in some other elements. Bring in scents that remind you of a certain destination or create a Spotify playlist of music from that region. Get dressed up as if you were actually going to the winery and most of all, drink, eat and have as much fun as possible.