Whether you're looking to go on a trip to restart your fitness and healthy eating habits, or you just want to go on a trip where you're not over indulging, healthy retreats are a hot topic when it comes to travel. More and more people want to get away to recharge their mind, body and soul… in a beautiful location, of course.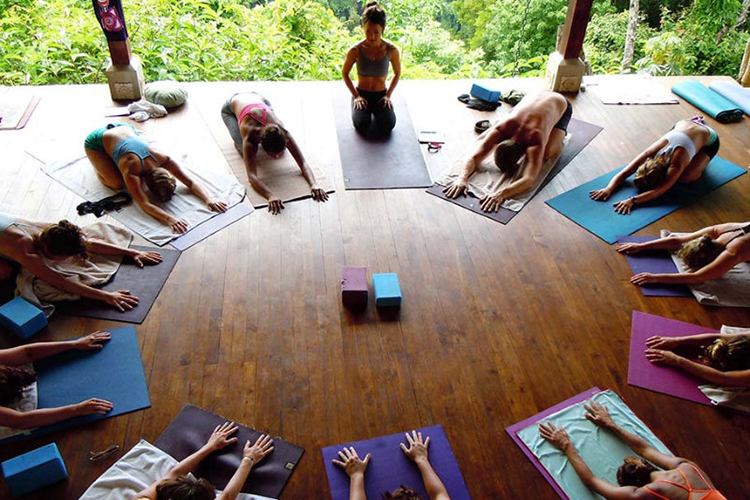 For the yoga lover: Anamaya Resort in Costa Rica

It doesn't matter if you're a newbie to yoga or have been practicing for years, a week spent at the Anamaya Resort in Montezuma, Costa Rica is the perfect option for those looking to get in touch with their inner yogi at all levels. Sunrise and sunset yoga classes happen daily, with specialty classes throughout the week. The food is all vegetarian, so your body will be getting a bit of a cleanse too. Start off the day with fresh fruit grown on the resort's own farm, do an hour-long yoga class, fuel up on a hearty vegetarian breakfast. You can spend the rest of you days lounging by the pool with a view, getting a Reiki massage, walking into the town of Montezuma and visiting their farm before your evening yoga. If you're a surfer, don't miss out on their yoga/surf activities… Costa Rica has some of the best surfing in the world after all!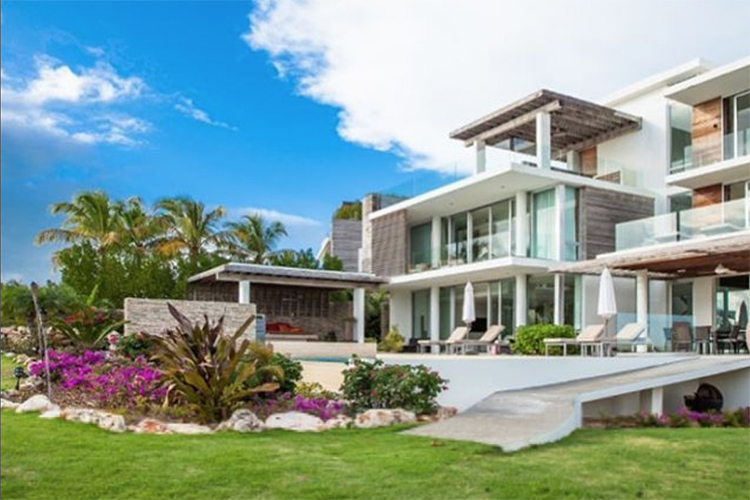 For the surfer: Swellwomen

For the woman who loves adventure and wants to test her hand at being active in the water, Swellwomen retreats are the perfect fit. A combo of yoga and surfing, Swellwomen, which has been around for 13 years, is the ideal getaway for a group of girlfriends who want a bit of adventure. Hit up their retreat in Anguilla… one of our favourite Caribbean Islands because of the quiet vibe and the incredible beaches, but they also offer retreats all over the world, from Hawaii to Indonesia and Thailand and Nicaragua (check out our review of the retreat in Nicaragua here). In Anguilla, you'll have gourmet meals created by a private chef, delicious cocktails, spa treatments and more to go with your surf lessons. Plus plenty of other ways to be healthy (think kayaking under cliffs, early morning hikes, and lots of yoga). They also offer mini retreats, so if you're short on time, but still want a quick active getaway, you can still take advantage of it.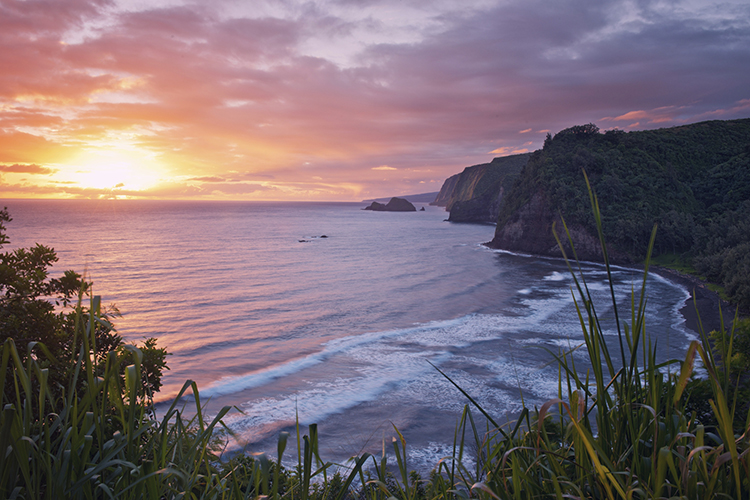 For the mental/digital break: Hawaii

A digital detox… no cell phones, no computers, no iPads! It's all about giving your brain a break and disconnecting. Now the thing is, if you're going to remove Instagram, Snapchat, texting, etc. you need to make sure your brain is stimulated in other ways. And there's no better place to do that than in the lush landscape of Hawaii. If you have a bit of self-control, hit up the smaller island of Molokai… it's known for not having the best cell service and internet service, so you can put your phone in airplane mode and take in all the natural beauty the island has to offer. You don't need to be at an actual retreat, see this as an opportunity to give yourself a little mental break and detox… but trust us, you won't notice that you're not glued to your phone with views like this!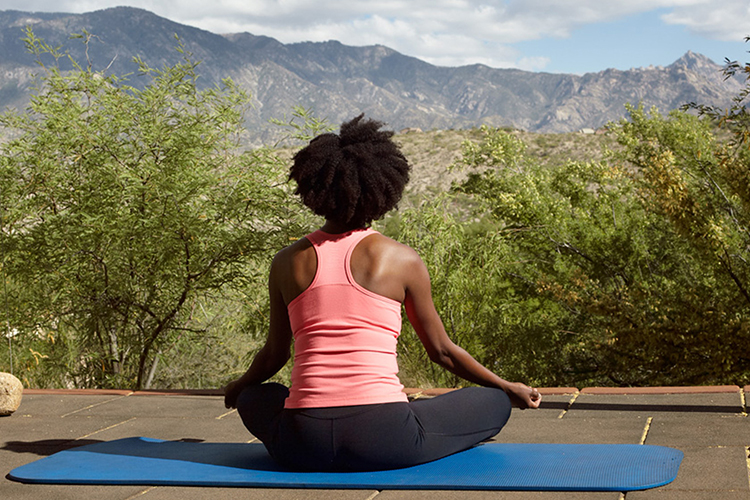 For the traditional retreat: Miraval

If you're looking to get your mind and body back on track, Miraval in Tucson, Arizona is known as one of the top healthy retreats in North America. From healthy eating to yoga classes, to hikes and a focus on fitness classes like a Body Shred cardio class designed to help you shed pounds and Cardio Drumming, to pool cardio workouts, there's no shortage of activities to get your body moving and boost your energy. They also have wellness and life balance experts on hand to help you make active-living plans for when you get back to real life.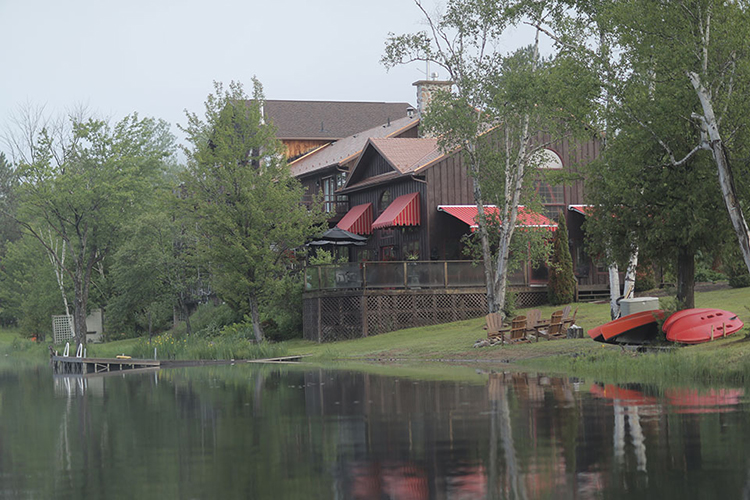 For the cleanse: Grail Springs Cleanse & Energize Program

If you're looking for a full cleanse, then this retreat in the heart of Ontario at the Grail Springs Retreat is the perfect solution for you. You'll be getting in touch with Canadian nature while being active (think canoeing, biking, hiking, meditation classes) and eating right (the meals are all vegetarian and geared to helping your body cleanse with teas and elixirs). And don't forget to squeeze in some ample spa time too! Massages will help you relax and unwind and recharge your body.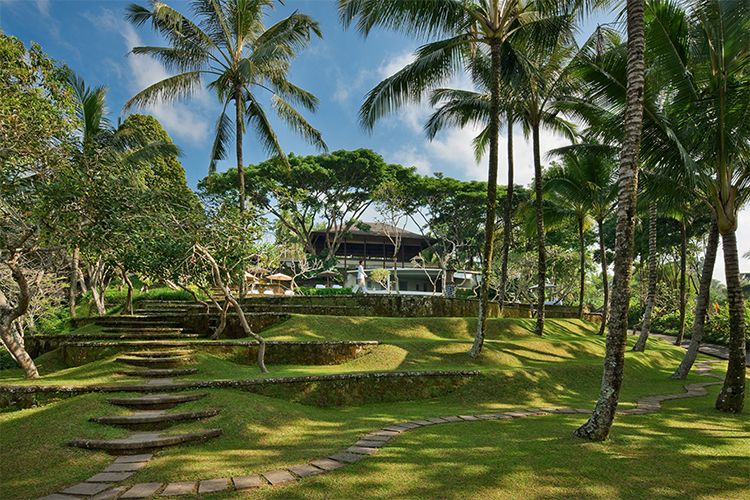 For a far-flung destination: COMO Shambhala Bali

For something more far-flung and a little Eat, Pray, Love-inspired, visit the lush COMO Shambhala resort in Ubud, Bali. Bali is a magical place on it's own and known as the spiritual hub of Indonesia. This hotel, tucked into the jungle and mountains, offers customized meals plans organized by an on-site nutritionist (you'll get your own menu at each meal), local yoga instructors are on hand to give private and semi-private classes in the open-air yoga pavilion and there are endless opportunities to do soul-searching while walking around the grounds and learning about the spiritual life of people in Bali.
See Jennifer Weatherhead Harrington discussing these top healthy retreats on CTV's Your Morning!
More From Travel & Style:
Who and How Much to Tip at Hotels
The Best Travel Photography Tips
12 Globe-Trotting Instagramers to Follow Now