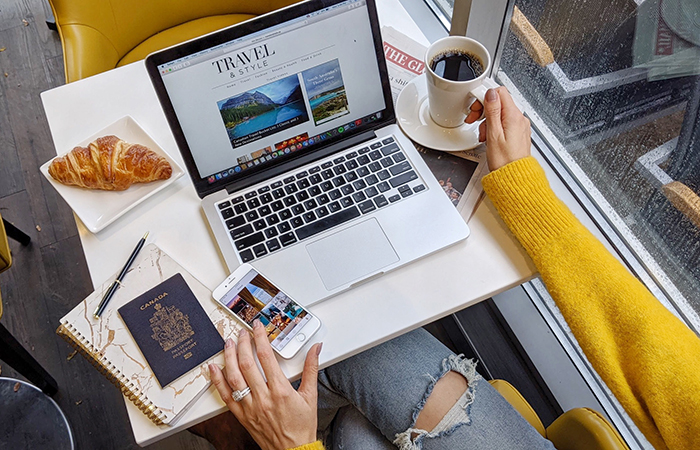 Ever thought of leaving your job in favour of a sabbatical? You're not alone. A lot of people dream of being able to have that freedom and still be able to manage their finances. We chatted with Greg Caplan who founded Remote Year on how to cross 'life sabbatical' off your bucket list without sacrificing your career. Because that would be the dream wouldn't it? To travel or live abroad and not worry about picking up your career again. With a little help from Simplii Financial and the Simplii Financial Life Sabbatical Survey, Caplan shares how you can actually do it.
What's the first thing someone should consider if they want to take a sabbatical or remote year?
If somebody wants to take a life sabbatical, the first thing that they should consider is the cost of the experience and their current financial situation.  Most people don't have the money saved up to be able to afford to do something like this. We created Remote Year for this very purpose, to help people who otherwise wouldn't be able to do this, now be able to financially because they continue to work while they are living abroad for extended periods of time.  In many cases, people are spending less money per month on our programs than they would living in a high priced city like Toronto or Vancouver! 
How should one go about planning their remote year?
The most important part of planning to go on Remote Year is to set yourself up to work remotely.  We have an entire team dedicated to helping people transition their work to enable remote work and help walk people through every step of that process.  Beyond the work components, our program is set up to make the rest of the journey as seamless as possible, all you have to do is pick where you would like to go and when you want to get started.
Any tips on how to choose where you could do your remote year?
If you are unsure of where you'd like to go, I would have to recommend our 12 month, world tour experience.  On this program, you will live and work in 12 different cities across the world for one month each.  
Which locations have you seen as the most popular for remote year?
We have operated in over 30 cities across the world and lately the three cities that have been the hottest are Mexico City, Cape Town and Kyoto.
Tips on how to transition your life to a remote year and then transition back?
Technology is simplifying and streamlining the ways we work, live, and play. Productivity has moved to the cloud, communication has gone digital and people can now do their jobs, control their thermostats, manage their banking – you name it – from anywhere.  Once you've shed clutter from your life by going on a Remote Year program, coming back is pretty seamless.
More From Travel & Style:
An Insider's Guide to Porto's Coolest Neighbourhoods
Frequent Flyer Jillian Harris's Packing Essentials
5 Tips for First Time Cruisers
The Top 5 Spas in Scottsdale, Arizona