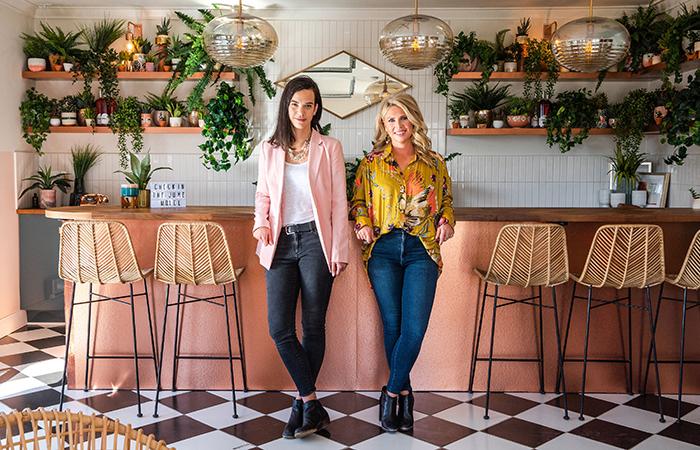 If you live in Toronto, have visited Toronto or even looked up "most Instagrammable hotel in Canada", chances are you've heard of The June Motel. Opened up by two friends, April Brown and Sarah Sklash, who left their jobs in downtown Toronto, The June Motel is in the heart of Prince Edward County (just a quick three hour jaunt from the city). The motel started out being known as The Sportsman Motel for over 50 years, before April and Sarah got their hands on it in June 2016. After some hefty renos and redesigns, they transformed the motel into something that not only Instagram dreams are made of (with millennial pink doors, cheeky neon signs and funky wallpaper) but also what we think is the perfect stay. A combo of chic style, great service, total comfort in cozy rooms, and delectable foods served up with a chilled glass of rosé. Here's the low-down on The June, the two moteliers and some of their travel secrets…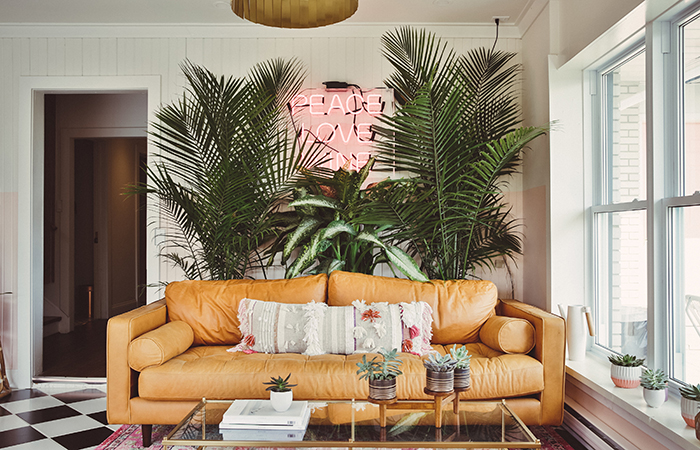 What do you love most about Prince Edward County (PEC)?
APRIL: Definitely the people. So many people are flocking to The County to pursue passion projects and new businesses, so there's an incredible creative and entrepreneurial spirit.
SARAH: There's a beautiful focus on enjoying life in "The County".  Eating great things, drinking delicious wine, spending time at the beach and hanging out with new and old friends.
What about PEC made you want to start a business there? When did you realize the potential?
SARAH: We made our first visit in 2012 and at the time, I was living and working in downtown Toronto, and The County was the perfect antidote to the stressful concrete jungle. Right away we realized that the options of places to stay were very limited and usually sold out!   
Can you give a little background on how you both met?
APRIL: We met at University of Western Ontario, in first year when we both joined the same sorority. We've been friends ever since, travelling and sharing our entrepreneurial ideas and dreams with one and another.
Where did the idea for The June Motel come from? How did you get started?
APRIL: It came-up while brainstorming other business ideas. But it stopped us in our tracks, we knew almost instantly that we needed to buy this motel and it was a few months later that we found ourselves moving in and redesigning the look and fell, as well as the experience of staying at a motel.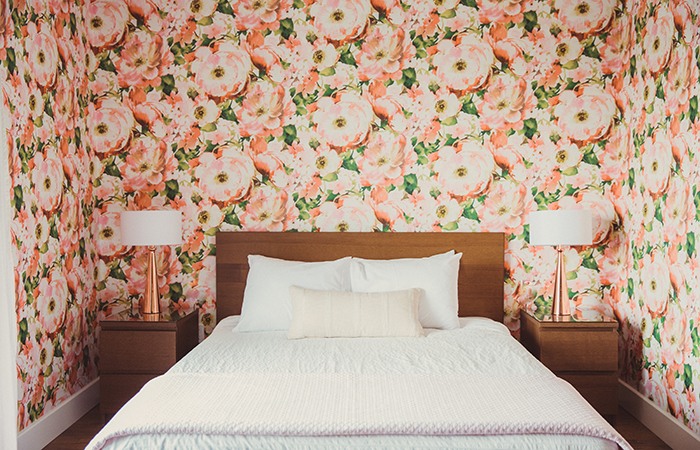 Your rooms and spaces are so Instagram-worthy! How important was it to create a space/motel that was shareable on social media?
APRIL: This was a big part of renovating The June.  Every decision we made, we thought through how much visual impact it had.  Everything from the pink doors when you arrive to the neon sign in the Lobby Bar and the statement wallpaper in the rooms is meant to be a photo moment. It's all about creating unique in-person moments that can carry-over online.
What are your hotel/motel essentials? What makes your stay feel comfortable, and lux? What does an ideal hotel or motel stay look like to you?
APRIL: Friendly and helpful staff who really know the area and can share insider tips on where to eat and drink! I'm also a big hotel robe snob, so a good robe leaves a great impression. Aside from that, it's about unique experiences that help you feel more connected to the destination – that's what truly can set a hotel apart from the others for me.
SARAH: I love a property that helps you feel connected to whatever location you're visiting.  An on-site restaurant and/or bar with local cuisine and drinks is great! In the room itself I'm hoping for a nice view, good in-room coffee, unique bath amenities and a really comfortable bed.  If there's a balcony or a nice seating area, I love to have a little snack and glass of wine. If there's a morning yoga class on site – count me in!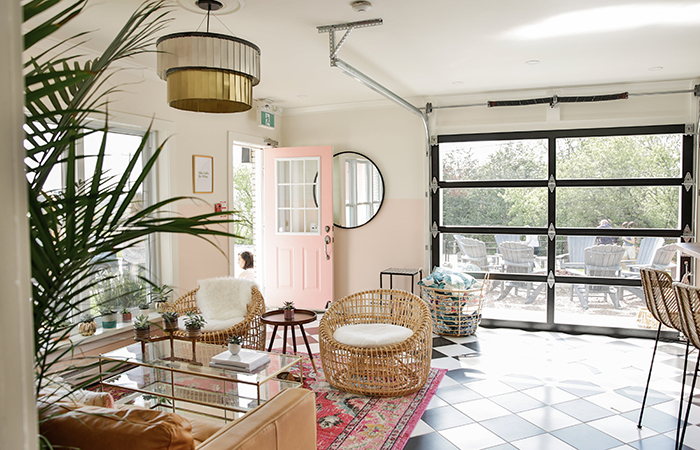 What kind of escape are you hoping to give to guests of the June Motel?
APRIL: The June's a throwback to the good ol' days. Staying with us is all about living in the sunshine and enjoying the simple pleasures of life in beautiful spaces. The décor and aesthetic is fun and playful, while also reminiscent of the motel era of the 60's and 70's. We create unique experiences that help our guests feel their best (i.e. yoga) and have a truly memorable weekend – think s'mores around the campfire, outdoor movie nights and magical sunset dinner parties (otherwise known as our Bohemian Forest Dinners).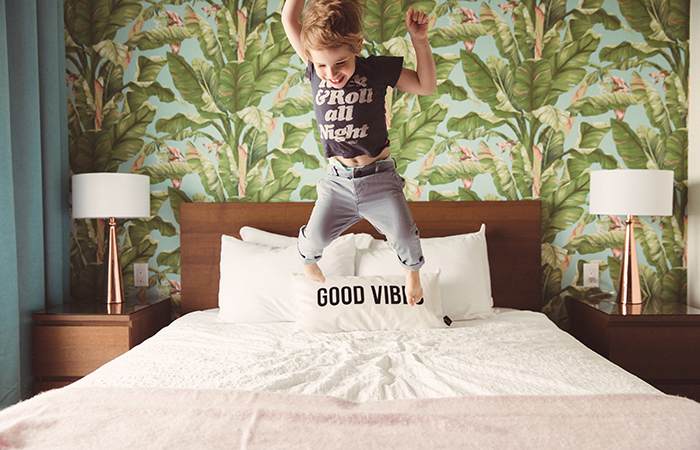 What are some of your favourite destinations in Canada?
APRIL: I grew up in Calgary, so I'm a little biased towards the West Coast. In particular, I love the Okanagan area – wineries, lakes and mountains, what's not to love about that?
SARAH: Montreal is such a fun city to visit – so much delicious food, great design and history. Last year, I spent a lot more time along the Lake Huron coast and was charmed.  It's got a great laidback vibe and everyone is very obsessed with going to the beach to watch the sunset.
What are some of your favourite destinations in the world?
APRIL: Ok, that's a hard one! I love food and wine vacations, so I'm going to say Tuscany! There's a little Villa (B&B style on a vineyard) called Guardastelle in San Gimignano. I stayed there several years ago, and I've been dreaming of going back ever since, and I rarely travel to the same place twice, so that says something!
SARAH: Very tough question!  France, Israel and Puerto Rico are a few of my favourites.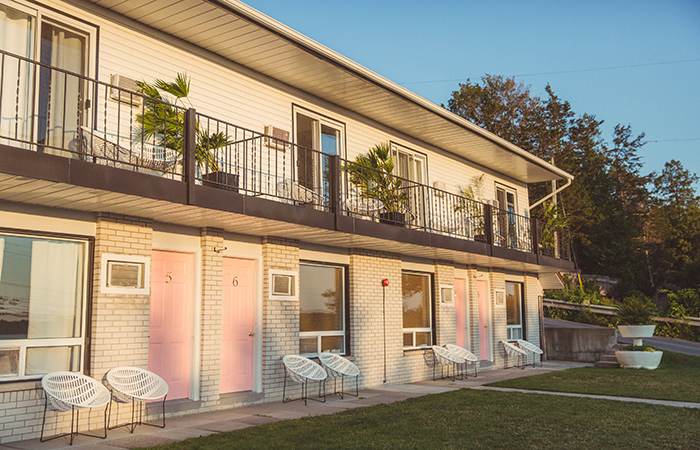 Where are you both off to next?
APRIL: I'm off to Isla Holbox in Mexico. It's an island off of the Yucatan Peninsula. Rumor has it, it's like Tulum of 10 years ago and there are no cars, just golf carts to get around and Caribbean beaches. I did a lot of travelling last year, so I'm just excited to park myself on a lounger and read a gazillion book – with a fancy umbrella-toped cocktail in hand, naturally.
SARAH: We're hoping to take our next inspiration trip to San Diego.  The city seems to have lots of great hotels and renovated motels, great design in bars and matcha cafes, and year-round sunshine!
What was your first travel memory? Where did you go? How old were you?
APRIL: My family did a lot of camping growing up, so I remember those classic summertime moments around the campfire roasting s'mores or stargazing late into the night. The June very much plays on the nostalgia of summertime. One of my favourite things at The June is seeing our guests coming together at the campfire, drinking wine and roasting marshmallows together.
SARAH: When I was 5, my parents took my brother and I travelling for a year around the world.  We spent some time living in Australia, France, and travelled all over Asia and Europe. My memories are adorably from the perspective of a child – Australia had the best slides, Austria had the best cookies.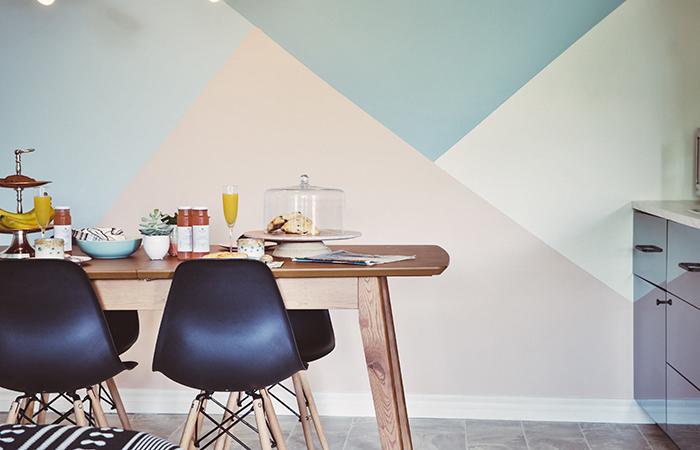 How did travel have an impact on your life growing up?
APRIL: My family didn't travel a lot growing up, so as a result I was one of those kids who dreamed of travelling, almost constantly. I spent most of High School saving up enough money to travel Europe after graduation, and after that it just became a big part of my life. I'm happiest when I have a trip looming, I love the whole process of learning about the place before you even land and figuring out all the best places to stay and eat and what to do that's not on everyone else's hit list.
SARAH: Growing up, we were a really busy family that didn't get to spend a whole lot of time together during the week.  Taking trips as a family helped make us really close. I still choose to take trips with friends, family or my fiancé as a way to create new memories and stay close.
How did you become so passionate about becoming motelliers?
APRIL: Before we even knew Motelier was a job title, we knew we wanted to do something with wine and/or wellness, and that we were really good at curating experiences for people.  When we saw this dingy roadside motel for sale, we realized that it could be a platform for us to create unique travel experiences for millennials in wine country.
SARAH: Our guests are trusting us with their precious travelling time, so our whole team is passionate about making sure that it's a special experience!
What spot in the world really surprised you?
APRIL: Puerto Rico! Sarah and I went several years ago on a last-minute flight deal and we just went in with zero expectation and it was incredible!
SARAH: Puerto Rico.  I expected any old beach destination with big resorts, but really love the culture, history, nature, dancing and food!  Currently planning my third trip!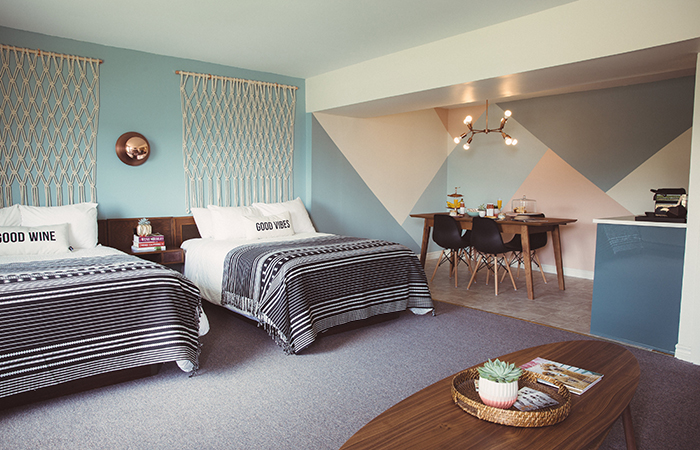 Since wine and food and PEC go hand in hand, what are some of your fave spots to eat and drink in the area?
APRIL: Flame & Smith opened last summer in Prince Edward County and it's amazing! I also love dinners at The Courage and Midtown Brewery in Wellington. For drinking wine with a view, I'd suggest Keint-He Winery or oysters and bubbly at Hinterland!
SARAH: Parsons Brewery for authentic Mexican food and refreshing sour beers (always in cute bottles!). Hartley's Tavern where I like to sit at the bar, sip a dirty gin martini and share their delicious tapas with a pal. The Miller House which has the best view in the County… and the best bread! Flame & Smith is one of the newer spots in the County, but it has fabulous food and great atmosphere.
Three things you never travel without?
APRIL: My carry-on suitcase. My running shoes – there's no better way to explore a destination than on my morning runs. Coconut oil, it works for your hair, as make-up remover and after sun moisturizer for your whole body.
SARAH: A carry-on suitcase, regardless of the length of the trip. Shoes I'm comfortable walking in – I love to explore places on foot! My Google Pixel phone for taking great photos with my Fido Roam plan so I can stay connected and research/navigate on the fly.
What would you say your travel mantra is?
APRIL: "Always go carry-on." Last year, I challenged myself to even do a 5-week European trip (across many climates might I add) with nothing but a carry-on and a good tote bag.  It was the best decision I made.
SARAH: My mother has often repeated the phrase "Travel is not for the faint of heart."  It's true that travels rarely go perfectly according to plan, so you've got to be willing to roll with it and make the most out of every situation.  That said, April would say my travel mantra is "Always go for the room-upgrade"!
More From Travel & Style
5 Reasons to Carry-On Your Luggage
5 Tips for First Time Cruisers
Who and How Much to Tip at Hotels